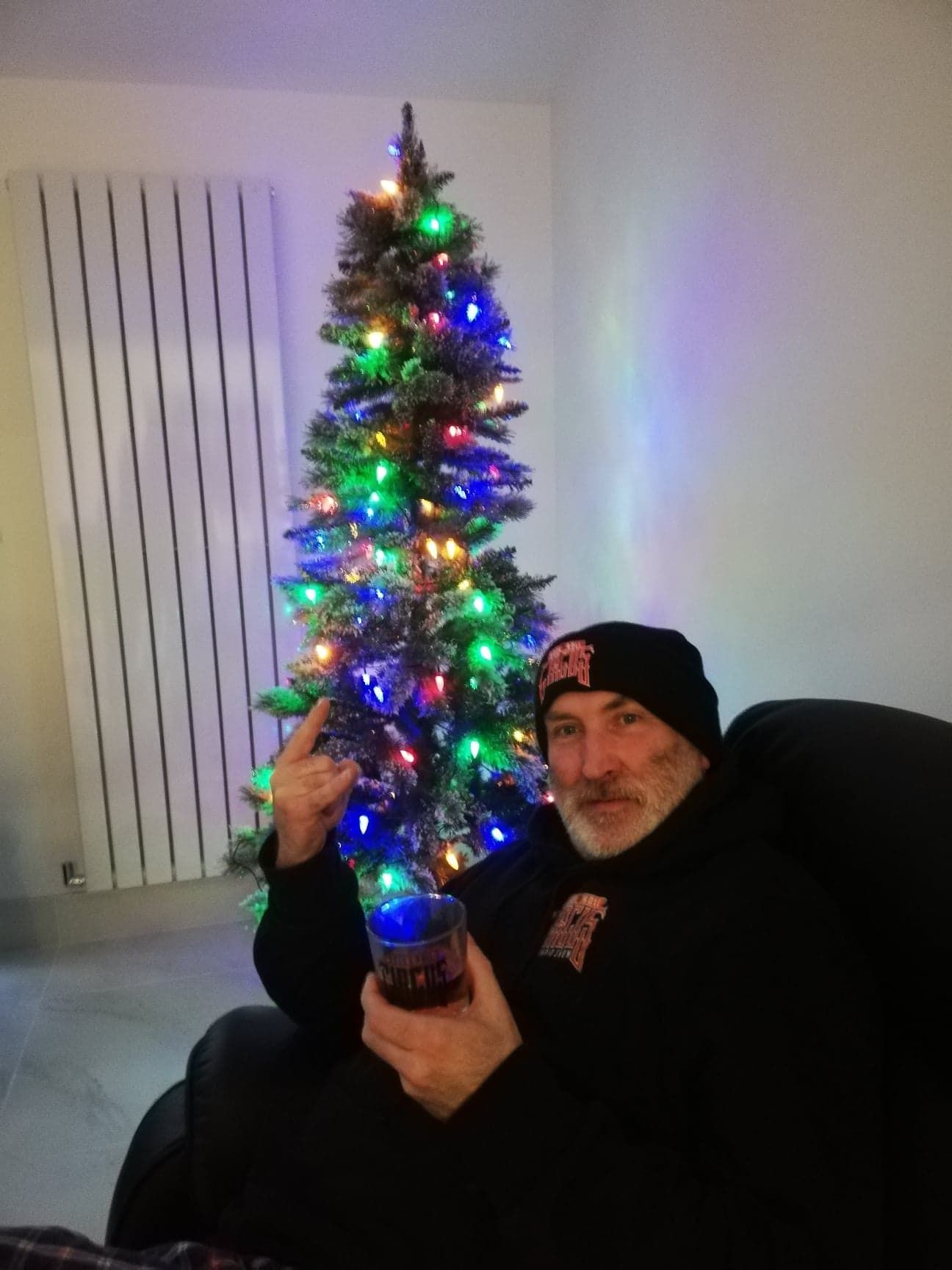 Sat here waiting for my dinner thinking about what events we have done in 2019. This year we have done more than our usual main events, Dollfest & Annual Charity Xmas Bash. We started off the year with an event for Mencap in March, which we managed to donate £630.00 to the charity. In April we brought the South Wales Dementia Aware Fest back to The Dolls House & was rounded of with the Legendary Steve Ignorant from "CRASS", finishing off the weekend in style. We managed to raise £650.00 over the three day event. In June we teamed up with Odin's Rock Club to bring the first Clowns v Vikings Event to the EVI, which turned out to be a very emotional night with it being the final show from our good friends Psycho Kiss, tears all round and in July we headed back to Paul's home town for an event at The Lion, Chepstow. We took a two month break before returning to The Dolls House in September for the Sixth Edition of Dollfest, which was another three day event. Over the weekend we managed to raise £500.00 to go to the Mikey Lawless Fund (Falling Red).

The main event of the year, the Annual Charity Xmas Bash was always going to be a challenge after the previous years event, but the line up this year was another quality one, from start to finish. Bringing bands from all over the UK to Abertillery, and ending up raising £600.00 for Stepping Stones Appeal at Velindre, made all the hard work worth while. Bringing the total raised for charity this year to £2,380.00.

I would like to thank Andrew & Carl at The Dolls House, Andy at Very Metal Art, Trevor at Lydney Music, Llanmoor Homes, Drum Depot, Chris Badaxe, Martyn Symmonds, Dave Long, Craigy Rees, Blain Hunter, Dean Pratten at Signet Signs, Uber Rock & Marshal Amps for their continued support this year.

I would also like to thank all fifty bands that have played for us in 2019, and all the folk that come to our events for your continued support for The Rock & Roll Circus Events. Because without you, The Rock & Roll Circus Events doesn't work.

Band's that have played at The Rock & Roll Circus Events in 2019 :-

Ambition Demolition, Beneath The Divine, Black Tree Vultures, Dead Objectives, Blood Red Saints, Concrete Kingdoms, Daylight Robbery, Drunken Marksman, Electric Rebels, Everyday Heroes, Excursia, FACE UP, Fallen Temples, Hacksaw, Helldown, Kid Klumsy, King Kraken, KinStrife, Lazarous Moon, Left For Red, Liberty Slaves, Lifer, New Generation Superstars, Nunchucker, Pizzatramp, Primitai, Psychobabylon, Psycho Kiss, Red Light Syndrome, Scarlet Rebel, SMITHGRIND, Steve Ignorant's Slice Of Life, Stormbringer, Superseed, System Reset, Tarot Rats, Tenplusone, Terminal Rage, The Bitten, The Electric Shakes, The Midnight Dogs, The Philo Beddoe Band, The Senton Bombs, This Elegant Chaos, Tomorrow Is Lost, Trigger McPoopshute, Twister, White Raven Down, Who Knows Didley?, Witch Tripper.

I hope you have a great Christmas break and I will see you in 2020 for more "Original" Live Music.

Events for 2020 so far are as follows :-

February 29th - Call Of The Wild - Trailblazer - The Dolls House, Abertillery.
April 10th - 12th - South Wales Dementia aware Fest - The Dolls House, Abertillery.
Sept 25th - 26th - Dollfest 7 - The Dolls House, Abertillery.
Dec 11th - 12th - Rock & Roll Circus Charity Xmas Bash VII - The Dolls House, Abertillery.

See you in 2020 - Ceri The Clown.