UK newcomers THE COLLISION release their new single and video 'Unbelievable', which features Jot Maxi from Hacktivist.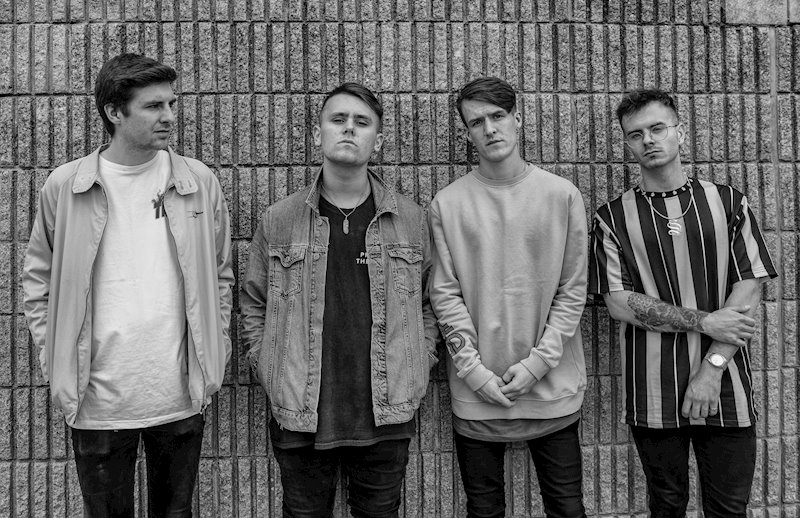 UK newcomers THE COLLISION are set to etch a prominent name for themselves aided by the release of their new single and video, 'Unbelievable'. Which features Jot Maxi from Hacktivist. Dishing up a sound influenced by heavier genres in synergy with harmonic vocal melodies and leading synths, the live-wired quartet deliver high energy riffs framed by catchy choruses.
Check out 'Unbelievable' below :-

Originally formed in 2017, THE COLLISION started life as an indie rock band. However, as their set and stage craft developed, the foursome swayed to a heavier sound and calling. Comprised of vocalist Lewis Smith, Tom Copeland on Bass, blood brothers Evan and Chris Latter (Guitarist and Drummer respectively), THE COLLISION now have a formidable and accomplished manifesto.Touring throughout the UK, supporting Mallory Knox, Hoosiers, Lona, As December Falls, and Wildfront, THE COLLISION's profile is certainly on the rise. Aided too by critical acclaim and support from BBC introducing, ITV Meridian, Express FM, Eagle Radio, and Its All Indie, the time is right for the band to strike out to a higher level.
THE COLLISION remark about their new single: "'Unbelievable' takes the band in a whole new direction—the single joins together ambient synth verses, with hard hitting choruses, taking The Collision to new highs. This is us! This is the New Age!". With a UK tour penned for 2020 and further singles on the way, THE COLLISION are destined to soar.