Merseyside metallers DEIFIED have released a new song and lyric video for 'Apotheosis/Rebirth' ahead of the release of their upcoming anticipated mini-album 'Anthrobscene' this May.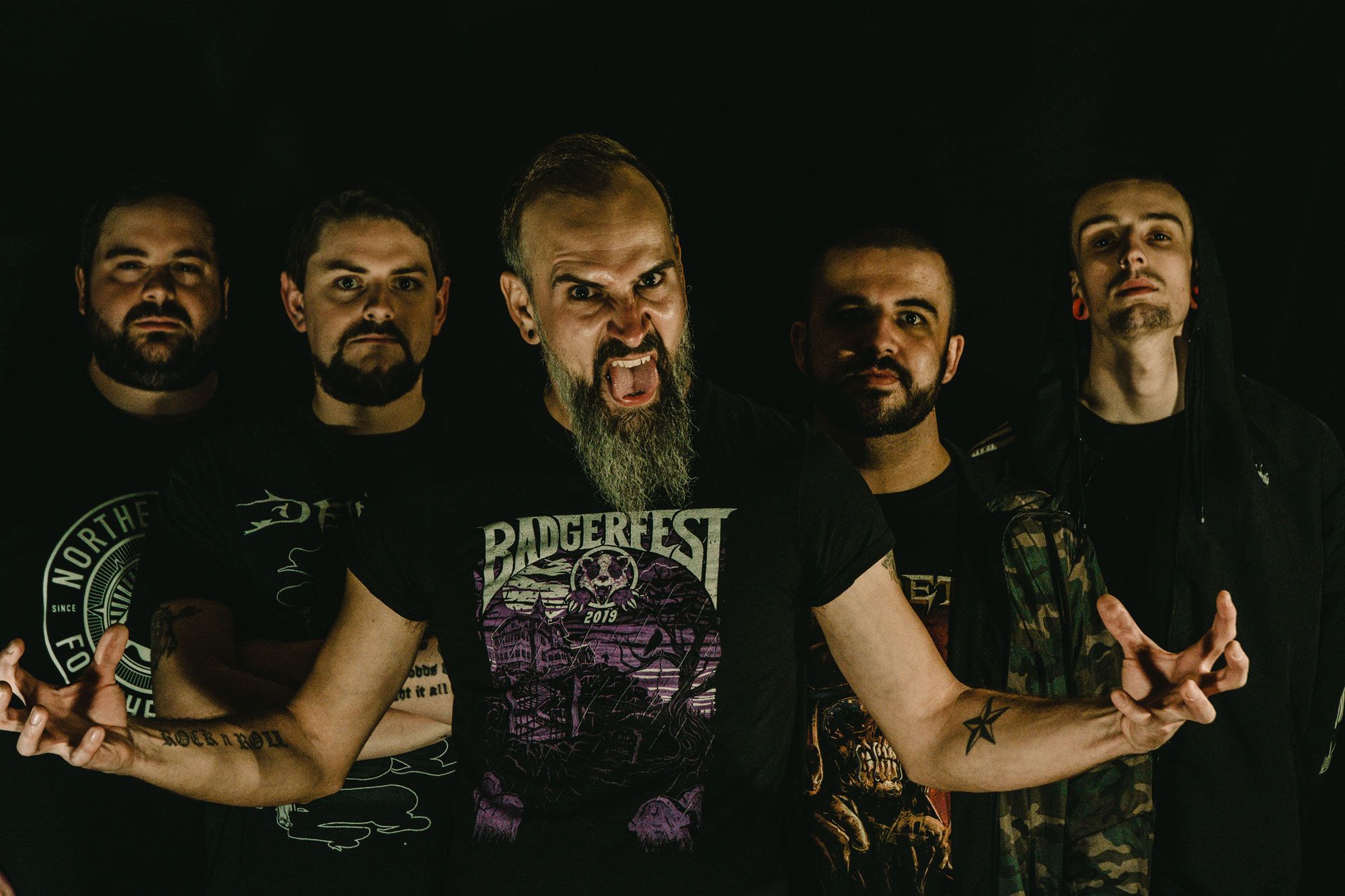 Watch the video here now :-
The new single is available to stream and download from the band's Bandcamp and official website.
"Apotheosis/Rebirth' draws on the idea of an artificial intelligence AI apocalypse; through the lens of a dream", explains frontman and lyricist Jamie Hughes. "We have willingly created our own demise and given ourselves to our own creation. It's the end of one era and the birth of another, but it has no need for us anymore. However, the songs message at its core screams that that change is inevitable and it is the truth we all know. As we pass from one age and into another, there will always be dangers ahead. With the horrendous events of Covid-19 and social distancing crucial to our survival; we're seeing an even faster acceleration of AI, virtual/augmented reality/digital innovation and the big question is the human race truly prepared for what's up ahead?"
Deified's forthcoming mini-album 'Anthrobscene' will be released on Friday 29th May 2020. Centred around the age of human obscenity in a digital world, it's a potent display of metal as the Merseyside Bloodstock Metal 2 The Masses 2015 winners deliver their best performance to date. With powerful production, mixing, and mastering courtesy of Deified's guitarist Matthew Pike (MSc), 'Anthrobscene' is a contender for British Metal release of 2020.

Pre-order: Deified Shop
CONNECT WITH DEIFIED
. Official Website
. Facebook
. Instagram
. YouTube
. Twitter