Empyre's new album "The Other Side", set for release on Friday 30th April.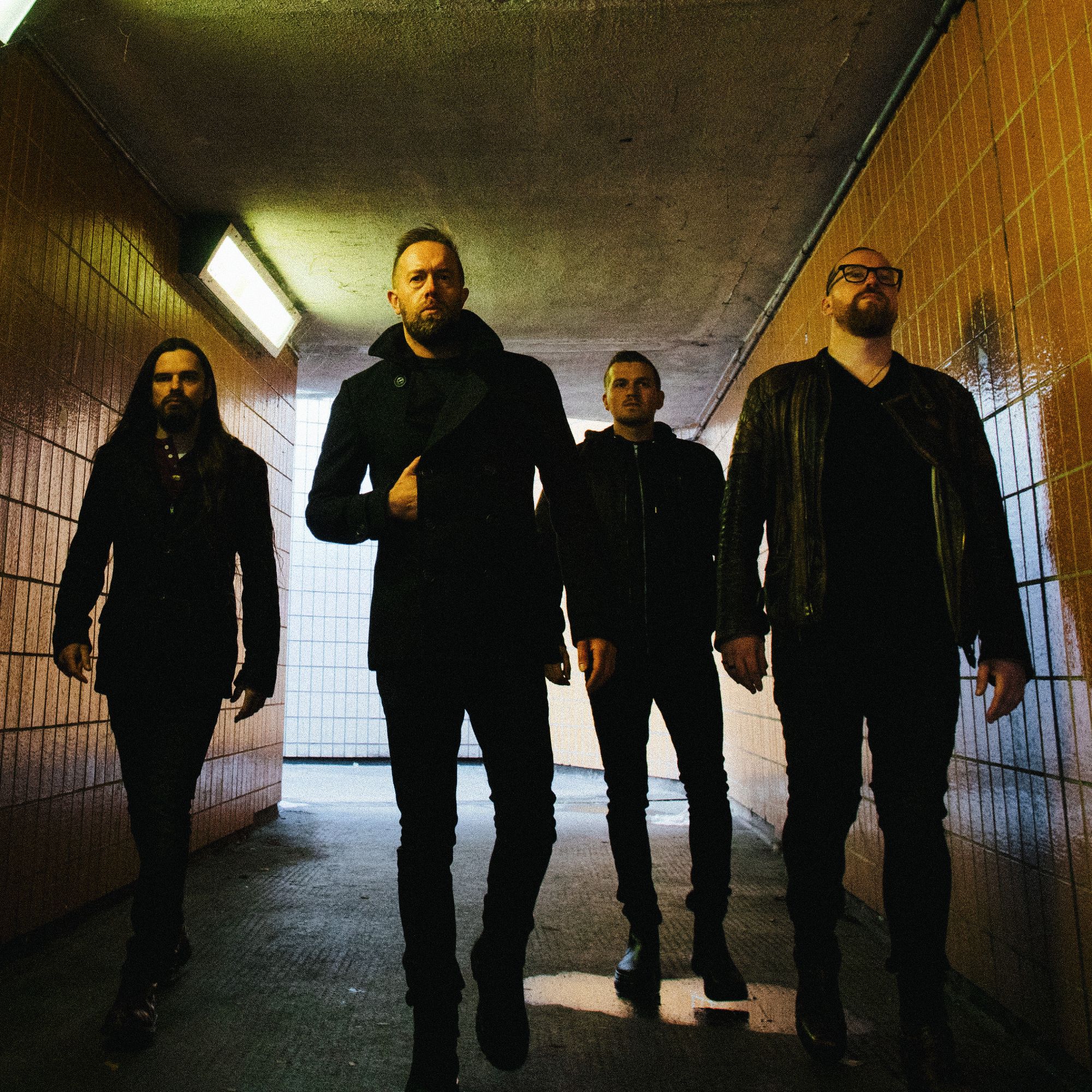 Not only have they already performed acoustic sets at Arena Birmingham before the likes of Eagles, Shinedown and Alter Bridge, Empyre's acoustic prowess has seen them:
• Winning Classic Rock Magazine's "Track of the Week" twice, for Only Way Out (Piano Acoustic) and Stone (Acoustic)
• Featuring in Guitar World's "Sick Riffs" series with Drive (Acoustic)
• Performing for 'Whispering' Bob Harris' "Under The Apple Tree" Sessions
• Teaming up with Yamaha Music Europe

In the run up to The Other Side release, Empyre have announced a UK tour in September with Mason Hill and a double whammy of both acoustic and electric performances at Ramblin' Man Fair in July.

The Other Side totals 9 acoustic reinterpretations (8 studio recorded and 1 live version) of tracks from Empyre's Self Aware album. Highlights include stirring piano based versions of My Bad and Only Way Out, the radio edit for which includes heart rendering orchestral parts and was mixed by Grammy winning producer Mike Exeter.
Lead Singer Henrik Steenholdt comments: "The first time Did and I ever met we sat down with acoustic guitars, our first band was an acoustic rock covers band playing some of our favourite tracks from the "MTV Unplugged" era, and at least half the songs on Self Aware were conceived on an acoustic guitar. This is the grassroots of Empyre and our homage to "MTV Unplugged" which is also reflected in the first two videos we released, Drive and Cut To The Core. The affinity with our songs in an acoustic format only grew when the first opportunities to play festivals were often offers to play an acoustic set on a side stage, and therefore as people got to discover us they discovered our acoustic versions. To us The Other Side feels like a perfect companion to Self Aware".

Empyre continue to stand out as an inimitable musical force and this is truly reflected in their approach to forging ahead with content and releases despite the ongoing global pandemic and remaining focused and ambitious pursuing their goal of playing Europe's biggest rock festivals.

With more gigs still to be announced, 2021 looks set to be a great year for a band that was already relentless throughout the global pandemic of the past year, seeing them release an incredible 6 singles and 14 music videos. Empyre are currently back in the studio recording the follow-up to their 2019 debut electric album Self Aware.

Pre-order 'The Other Side' CD & Presave/preadd on Spotify, iTunes, Amazon: HERE!

Track listing:
Only Way Out (Piano Acoustic)
Drive (Acoustic)
Too Close (Acoustic)
Cut To The Core (Acoustic)
Just A Ride (Acoustic)
My Bad (Piano Acoustic)
Stone (Acoustic)
Homegrown (Live Acoustic)
Only Way Out (Radio Edit)

All the Empyre acoustic videos: HERE!
Empyre on Bob Harris "Under The Apple Tree" Sessions - HERE!

UK Tour Dates
Sunday 30th May - The Waterloo, Blackpool (Acoustic)
Friday 9th July - Call Of The Wild Festival, Lincoln
Saturday 17th July - Ramblin' Man Fair
Sun 25th July - Steelhouse Festival, Wales
Sat 31st July - SavFest, Nottingham
Sat 14th Aug - Live At The Platform, Morecambe
Sat 28th Aug - Aylesbury 'Live in the Park'
Sat 11th Sept - Rockin' The Bowl, Sheffield
Tues 14th Sept - Junction 2, Cambridge
Weds 15th Sept - The Corporation, Sheffield
Thurs 16th Sept - Fleece, Bristol
Fri 17th Sept - Brighton, Patterns (Acoustic)
Sat 18th Sept - Leos', Gravesend
Mon 20th Sept - The Globe, Cardiff
Wed 22nd Sept - Nightrain, Bradford
Thurs 23rd Sept - The Waterloo, Blackpool
Fri 24th Sept - Underworld, London
Sat 25th Sept - Rebellion, Manchester
Sun 26th Sept -KK's Steel Mill, Wolverhampton
Fri 12th Nov - HRH ABC, Great Yarmouth
12-14th Nov - Planet Rockstock, Trecco Bay, Wales
26-28th Nov - WinterStorm, Troon, Scotland

EMPYRE is:
Henrik Steenholdt - Vocals & rhythm guitar
Did Coles - Lead guitar
Grant Hockley - Bass
Elliot Bale - Drums

Socials & Website:
Website
Facebook
YouTube
Instagram
Streaming Services