Nottingham's hard rock/alternative metal 5-piece, Fahran, will release a brand new single, Stand Alone, on Friday 09 November 2018.
Guitarist, Chris Byrne, explains, "Matt (Black) has been able to grow as a singer since joining us and he has been able to adapt his high register to allow us explore a heavier approach. We are not ignoring what we have done on Chasing Hours (debut album), but this gives us an additional bolder approach to our sound. Stand Alone is the first song where you can hear that and its bloody exciting to have the extra depth and breadth to draw upon."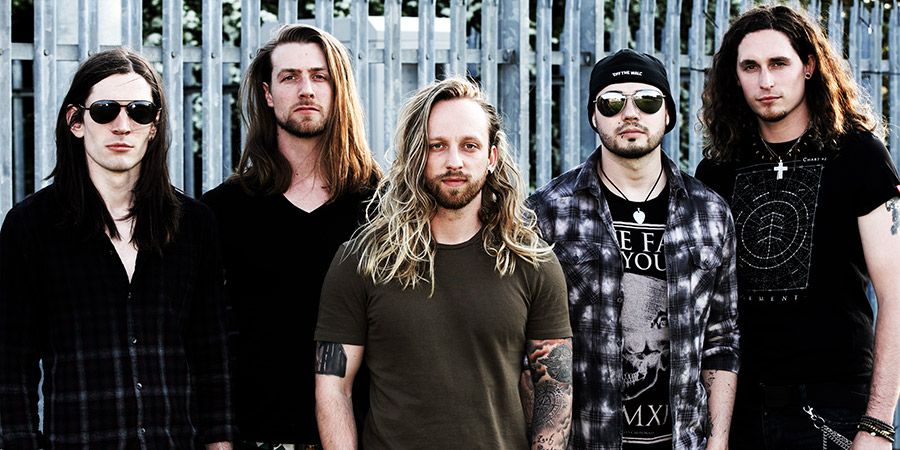 He continued, "There's a bit of extra angst to the lyrics also. I feel a lot of frustration that we seem to be constantly manipulated and lied to by the powers above us. This song is about standing up to that and making your voice heard; to challenge that world and to not accept what these people get away with."
The single was recorded at Fahran's own studios in Nottingham. It was engineered and mixed by Jake Graham and produced by Fahran. Stand Alone will be available via all leading digital streaming and download outlets. The song will be accompanied by a full promo video, released on Weds 07 November on YouTube and Facebook.
Fahran (Fa-Ran) are a hard rock / alternative metal 5-piece from Nottingham, England whose members also have connections with Yorkshire and Shropshire. Formed in 2012 they have a critically acclaimed debut album under their belts, Chasing Hours (2014), and are on the cusp of releasing their self-produced 2nd album in June 2019. They have graced many high-profile festivals, including Download, Bloodstock & Hard Rock Hell and also played alongside the likes of Young Guns, UFO, Black Peaks and many more. They undertake their first national headline tour in November 2018.
Live:
Fri 02 Nov – Hard Rock Café, GLASGOW
Sat 03 Nov – The Firebug, LEICESTER
Sun 04 Nov – Communion Rock Festival, PONTYPRIDD
Weds 07 Nov – King Billy's, NORTHAMPTON
Thur 08 Nov – Trillians, NEWCASTLE
Fri 09 Nov – Trash, BRADFORD (New Venue)
Sat 10 Nov – Redrum, STAFFORD
Fri 16 Nov – Sanctuary, BURNLEY
Thur 22 Nov – The Maze, NOTTINGHAM
Sat 24 Nov – Volume 18 Festival, B2 Brickmakers, NORWICH
Fri 30 Nov – The Woolpack, DONCASTER
Sat 01 Dec – Percy's, WHITCHURCH
Location:
Nottingham, England
Formed: 2012
Fahran are:
Matt Black - vocals
Chris Byrne – guitars
Jake Graham - guitars
Joshua Ballantyne - bass
Josh Fahran – drums
Discography:
Chasing Hours – album 2014
State Of Mind – single 2018
Stand Alone – single 2018
New album – released June 2019
Links:
Website: fahran.com
Facebook: facebook.com/Fahranmusic
Twitter: twitter.com/fahranmusic
YouTube: youtube.com/user/FahranTV
Instagram: instagram.com/fahranofficial
Spotify: open.spotify.com/artist/2XA68v2aFUA8K2cN88YQx7?si=ioER_6W4RuO8opw8iAc3yg
iTunes: itunes.apple.com/gb/artist/fahran/509345866
Amazon Music: music.amazon.co.uk/artists/B007K7713U