FM : UK tour by melodic rock giants to promote brand new album commences 31.03.22 / 'Thirteen' out now via Frontiers.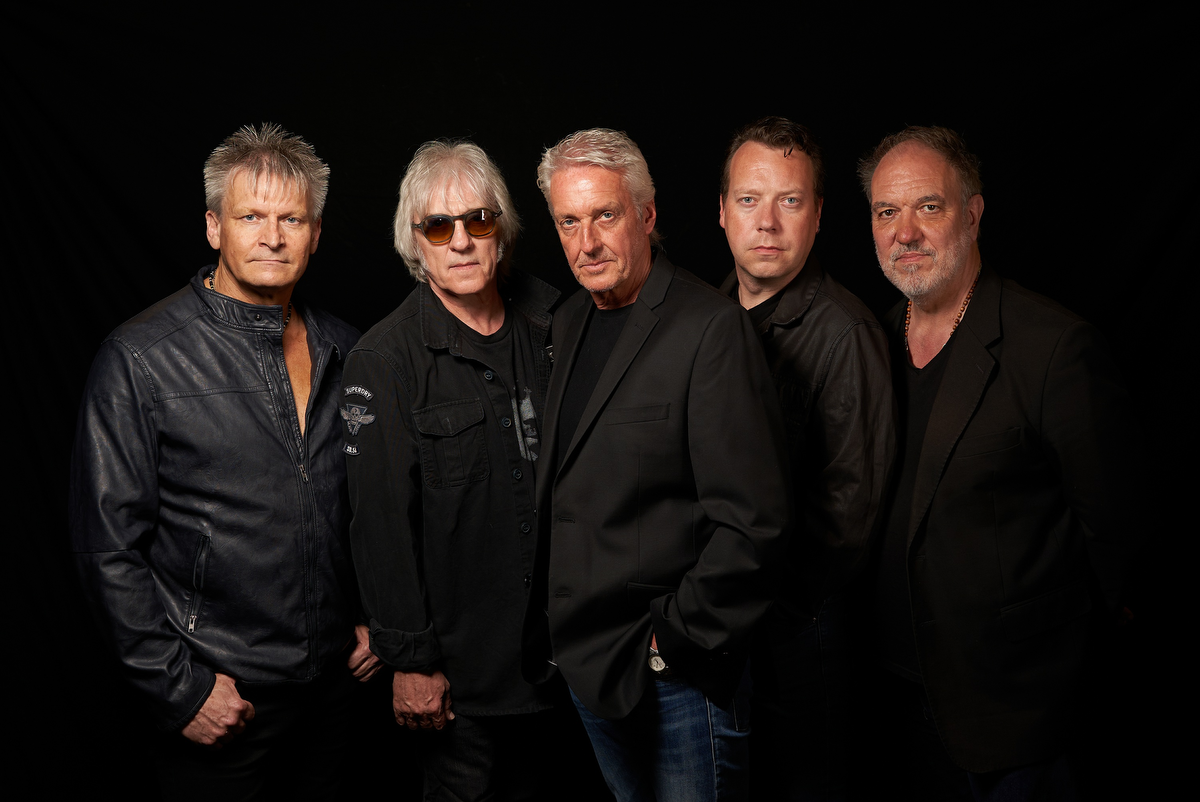 Melodic rock giants FM have just released 'Thirteen', their appropriately entitled thirteenth studio album, to rave reviews. Self-produced, it is yet another high quality record that furthers the UK-based group's standing as one of the leading melodic rock outfits in the world.

FM's current and longest running line-up has been in place since 2008. The rhythm section of bassist Merv Goldsworthy and drummer Pete Jupp anchor the band with a rock-solid backbone, while guitarist Jim Kirkpatrick delivers delicious hooks and melodies and keyboardist Jem Davis adds lush layers to their dynamic sound. And, what more can be said about singer Steve Overland? As Classic Rock magazine noted in their review of the new album, "his glorious voice is apparently immune to the passing of time." Together, the quintet have gelled once again as a mighty force on 'Thirteen', delivering their distinctive brand of superlative melodic rock that fans have long come to expect.

The group commence a UK tour on 31st March before heading into mainland Europe in May. The full UK itinerary is as follows:

31.03.22 BARNSLEY Birdwell
01.04.22 COTTINGHAM Civic Hall
02.04.22 MANCHESTER Club Academy
07.04.22 LONDON Islington Assembly Hall
08.04.22 NUNEATON Queens Hall
09.04.22 NORWICH Waterfront
15.04.22 BOURNEMOUTH Madding Crowd
16.04.22 SWANSEA Patti Pavilion Ticket Link
17.04.22 NANTWICH Civic Hall
22.04.22 NEWCASTLE University
23.04.22 GLASGOW G2 Garage
29.04.22 READING Sub89
30.04.22 NOTTINGHAM Rescue Rooms
01.05.22 DURHAM Northern Kin Festival

Ticket info: fmofficial.com
Album includes the single "TURN THIS CAR AROUND". Check out the video here now.

FM
Steve Overland - vocals, guitar
Merv Goldsworthy - bass
Pete Jupp - drums
Jem Davis - keyboards
Jim Kirkpatrick - guitar