UK's dirty rock n blues mavericks Gorilla Riot first full-length album, PEACH is available in Digital, CD and Vinyl formats and released through Off Yer Rocka Recordings (OYR). Distribution via Cargo Records with a release date of Friday 31 January 2020. An album launch show will be held at Rebellion, Manchester, UK on Sat 08 Feb 2020.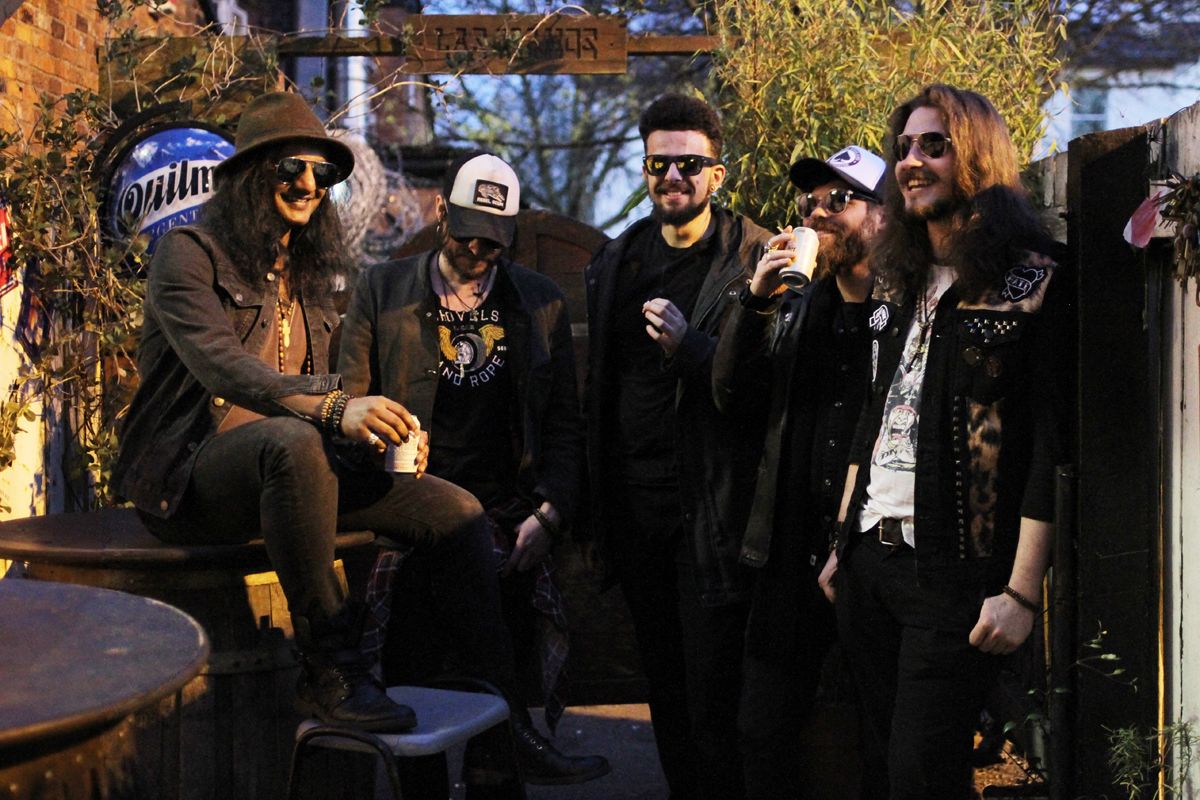 The album includes the two singles released so far, 'Half Cut' and 'Young Guns' along with 10 further brand new songs, with variations in running order across each of the formats.
Tracklist:
1. Riders I
2. Riders II
3. Still Doing Time
4. Mind Your Head
5. Half Cut
6. Young Guns
7. Help the Guilty
8. Reckless Till Death
9. Black Heart Woman
10. Prayer for Suckers
11. Beat Your Bite
Produced by Carl Brown & Gorilla Riot
Engineered & Mixed by Carl Brown
Mastered by Jim Spencer at Eve Mastering
Recorded at Futureworks and The Flat
Recording Musicians:
Arjun Bhishma - Lead Vocals / Guitars
Liam Henry - Guitars / Backing Vocals
Charly T - Guitars / Backing Vocals
James 'Deggy' Degnen - Bass
David Thomas - Drums
Gorilla Riot is:
Arjun Bhishma - Lead Vocals / Guitars
Liam Henry - Guitars / Backing Vocals
Charly T - Guitars / Backing Vocals
James 'Deggy' Degnen - Bass
Will Lewis - Drums
The Riot's frontman, Arjun Bhishma said, "After our last EP many people put us in the 'Southern Rock' bracket. With this record we wanted to show that, although that genre certainly is an influence, it is one of many. You will hear from the first second of the first song that this is not just a Southern Rock record, even if it has elements of that to it. This record takes inspiration from a broader set of genres, from classic rock to grunge with a base in the blues.
"We wanted to show how we have progressed as a band in terms of groove and specific parts. The guitars in this are all intertwining around each other, whilst playing their own individual parts during each song. Having three guitars allows us to layer music in a way that can be recreated live. Therefore, everything you hear on this album is how it will be done live.
"We like to think that people will enjoy its immediacy but that it will also take a few listens to discover every nuance and subtlety."
Gorilla Riot are a 5-piece dirty rock n' roll blues machine from Manchester, England. Using a 3-prong guitar attack with multi-part vocal harmonies; they play raucous blues-based rock, combining elements of grunge, stoner, and country to create a full-on high energy show.
Equally at home acoustically or electrically they recently played in Spain and France earlier this year, they then returned home for shows with fellow OYR act, MASSIVE and then as part of the recent Roadstars tour.
LIVE DATES:
Sat 08 Feb – Album Release Show, Rebellion, Manchester
Sat 29 Feb – Winter's End Festival, Poole
Sat 21 Mar – Bannerman's Edinburgh
Sun 22 Mar – The Waterloo Music Bar, Blackpool
Fri 27 Mar – Cobblestones, Bridgwater
Sat 28 Mar – Crazy Cowboy 5, Facebar, Reading (headline)
Sat 18 Apr – NWOCR Fest, Leo's Red Lion, Gravesend (special guests)
Fri 05 Jun – Loverocks Festival, Nr Bournemouth
Sat 06 Jun – Echo Music Club, Hook

Check out a track taken from the album called "Young Guns".