Carolinas based, heavy rock band THE LA MAYBE has announced UK dates for THE LONG ROAD TOUR! Launching 12/3/2022 at WINTER ROCKS FESTIVAL in Sheffield, England, sweeping through Wales and Scotland, the UK run wraps up 12/16/2022 in Bridgwater, England.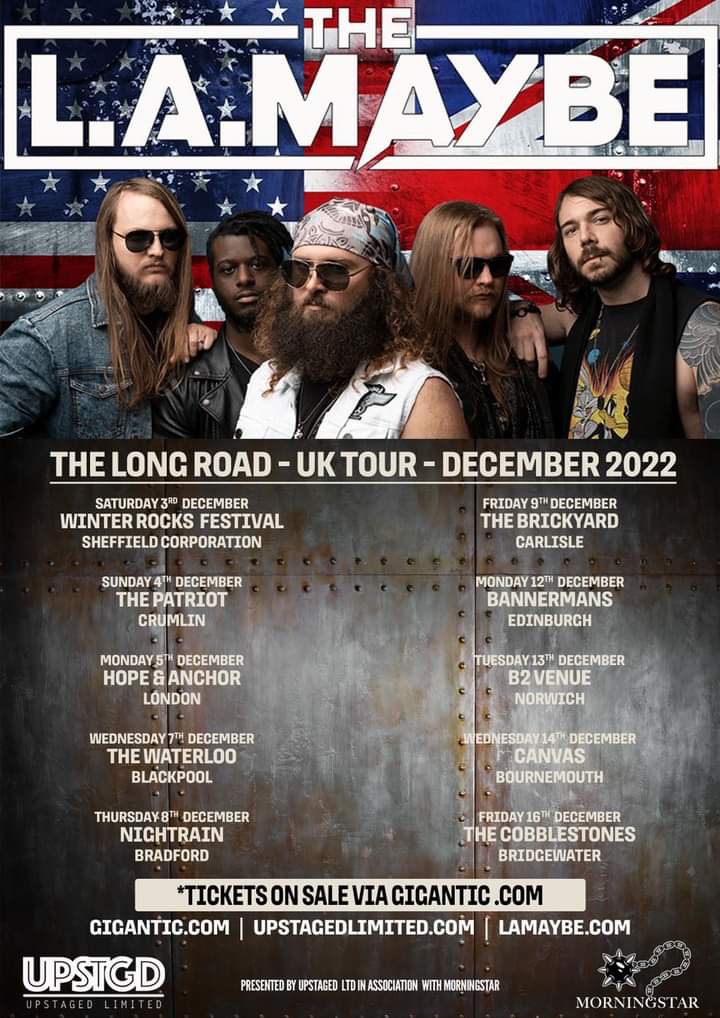 Click for additional dates & Ticket Info

Check out the video for The Long Road :-

"'The Long Road' was written for anyone who feels like they aren't where they want to be in life. For those feeling lost or out of place. For the dreamers who long to fly away from the mundane. Each verse signifies a vignette of a different type of struggle. We've more than likely all been one (or all) of the 4 characters at some point in our lives. More than anything, 'The Long Road' symbolizes hope and the will to never give up on what you want out of life." - Dallas Dwight, The L.A. Maybe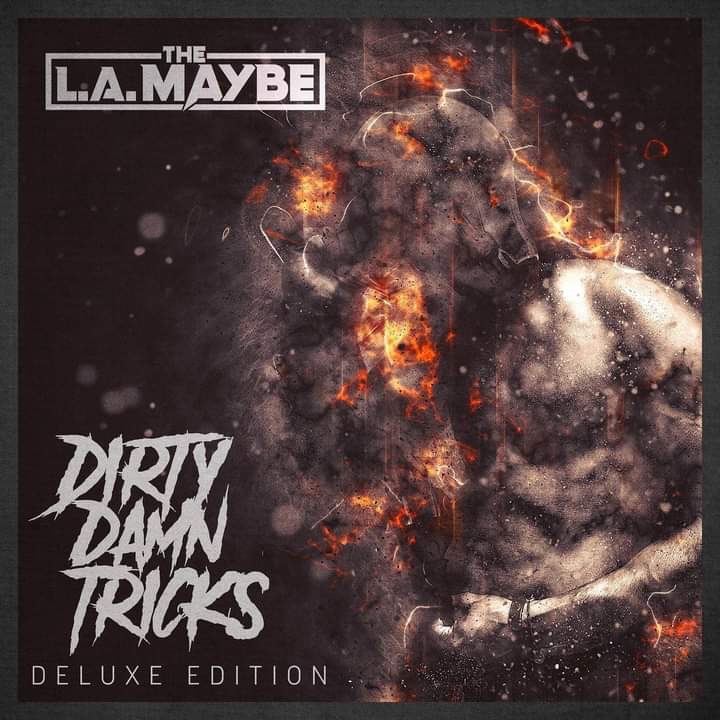 Click on the link to purchase the album

The L.A. Maybe pioneers the New Wave of Classic Rock by being familiar enough to capture your attention, but unique enough to keep it.
The band has toured internationally to fans all over the world and performed at the legendary Whisky A Go Go in Los Angeles. They even won the Kiss Kruise XI Soundcheck competition, securing a coveted slot on the boat supporting rock royalty.
All three of the lead singles from their debut album, Dirty Damn Tricks, were selected as Track of The Week by Classic Rock Magazine. They've opened for Kiss, Black Label Society, Steel Panther, Buckcherry, Richie Kotzen, Sebastian Bach, Powerman 5000, and many others - dropping jaws every time they take the stage.
After releasing Dirty Damn Tricks to much critical acclaim, The L.A. Maybe release their new single "Down To Fight" in November 2022 alongside their most ambitious music video to date.