Glaswegian rap-metal quartet Neshiima step forward to the frontlines once more with a brand new video single and the announcement of a forthcoming EP release.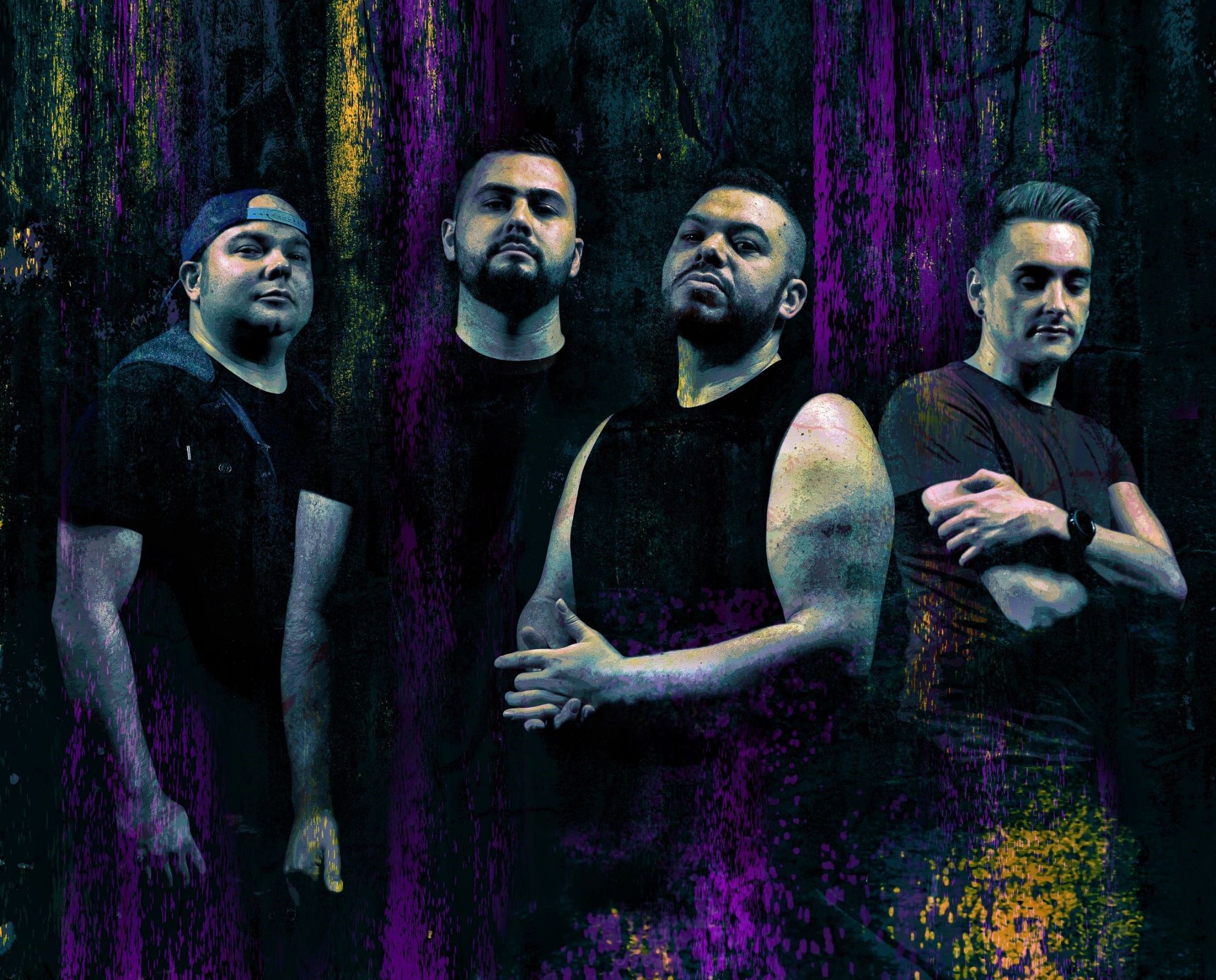 Having cracked the foundations of the Boardie Takeover Stage with a booming, intensely crowd-pleasing performance at this year's Download Festival, Glaswegian rap-metal quartet Neshiima step forward to the frontlines once more with a brand new video single and the announcement of a forthcoming EP release.

Releasing on 20th September, 'Green' is the final instalment of a three-part series of EP releases, drawing close to a journey that began in March 2018 with the release of 'Purple'. Launching their forthcoming EP into the stratosphere with a powerful, hard-hitting statement, Neshiima are proud to deliver the brand new video single for the EP's opening track, 'Caving In',


Further demonstrating the quartet's potential to craft intricately-detailed monoliths of anthemic, irresistibly catchy rap metal, 'Caving In' offers a barrage of distorted, high-octane riffs topped with an emotionally-charged vocal performance from band vocalist Liam Hesslewood. In the accompanying music video, Hesslewood seethes aggressively with an imposing sneer, forcing each syllable of the song's lyrical content through a gold-coloured grill - a fashion accessory seldom associated with the metal genre, but entirely suited to Neshiima's modern crossover style.

Despite the initial outburst of ferocious riffs, agitated vocals and earth-shattering percussion, Neshiima's latest single carries an incredibly important, sobering message.

"This song was a tough one to write, as the theme is suicide prevention", explains Hesslewood. "The main hook outlines negative emotions that can trigger the need to take life into our own hands. The verses reflect on those that we are willing to let go, to see if they return to us or not."

Neshiima do more than just recognise these emotions, however. The band are keen to reach out to those in need with a message of hope and positivity, and it's in the single's chorus that 'Caving In' hits the hardest.

"It's a plea to those in need to recognise that sometimes the dark clouds aren't permanent. There is always a better way. It addresses the fact that numbing out the world through isolation only makes the situation worse."

The music video for the band's latest single hosts a striking montage laced throughout its duration. Holding various hand-written messages in self-shot footage, Neshiima's fanbase submitted clips that convey heartwarming words of encouragement, kinship and a positive outlook on topics such as bullying, depression and self-destructive thoughts. Closing off the video, Neshiima offer their own uplifting message that no matter the circumstances, "broken crayons still colour".

"With both this song and its video, we're trying to show that we all need each other", comment the band. "The grass may not always be greener on the other side, but you must nurture what you have and learn to grow in your own way with the support of others...and by being a support to them."

ABOUT THE BAND
March of 2018 saw Neshiima release the first of a series of three EPs. 'Purple' was accompanied by two videos singles – 'Here Forever' (featuring Renny Carroll of Forever Never) and 'Believe'. 'Here Forever' was released exclusively by Metal Hammer and played by Alex Baker on Kerrang! Radio in the lead up to release. Released in September of the same year, 'Orange' continued the band's efforts, with the music videos from both EP's seeing repeated plays on Kerrang! And Scuzz TV.
Neshiima took Download Festival by storm in the summer of 2019, with a hugely successful performance on The Boardie Takeover Stage that garnered a perfect 10/10 review from the festival's own website. The band will close off the year with the release of their third and final EP of the series, 'Green' on 20th September.
NESHIIMA IS
Liam Hesslewood - Vocals
Ross Cloughley - Guitar
Craig Rankin - Bass / Vocals
Danny Cameron - Drums / Sample
NESHIIMA ONLINE
Facebook
YouTube