The Rock & Roll Circus Events takes the show on the road, with a trip to Edinburgh.
For a number of years I've wanted to put on an event in my favourite City, Edinburgh. At my favourite bar in the City, Bannermans Bar. 2022 will see me achieve that dream. My aim is take a couple of bands from South Wales to play with a local band. Hopefully this will become a regular thing. The first two bands that will travel up with me are Black Lakes and The Philo Beddoe Band. I'm pleased to say my good friend Jason Sweeney has agreed to play the first Rock & Roll Circus at Bannermans event. 2022 will see a few changes for The Rock'n'Roll Circus Events. So I hope you will come and support what events we have planned.
Tickets available here >> www.fatsoma.com/therocknrollcircusradioshow
Thanks to Andy at Very Metal Art for the poster.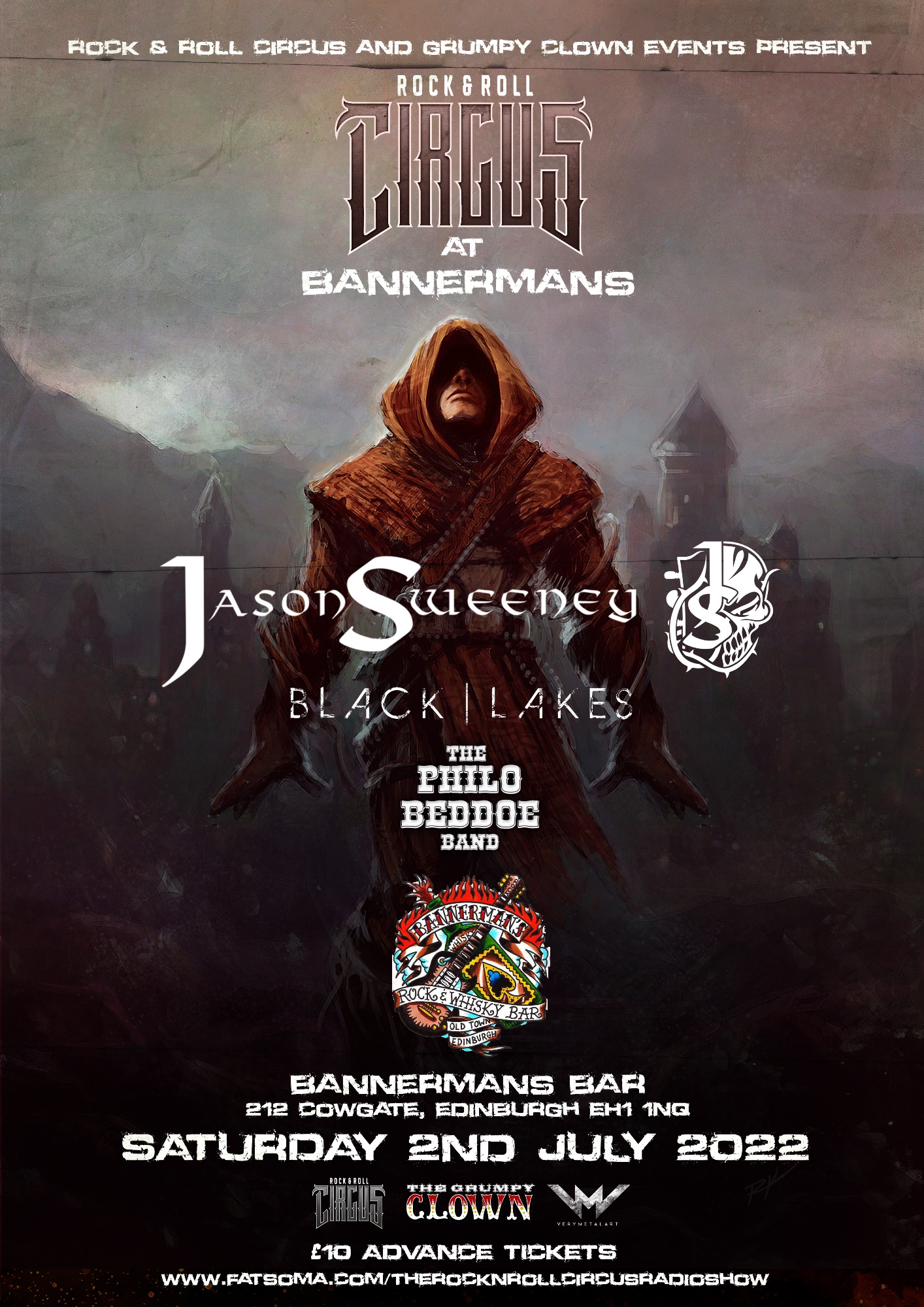 Jason Sweeney :-

Black Lakes :-

The Philo Beddoe Band :-