Today I'm pleased to announce I've arranged a new event for 2023, at The Redhouse Cymru in Merthyr Tydfil. April 15th 2023, will see us head back to the Redhouse, for the fourth time.
For the Fourth Rock & Roll Circus at The Redhouse Event, we have three great bands from around the Uk coming to join us.
First up is Casey Maunder. I seen him with his band in Swansea a couple of months back, so I'm looking forward to seeing him come and play for us for the first time at The Redhouse next year.

Second band up is the Cambridge based Rock Band, The Hot One Two. Another new band to The Rock & Roll Circus Events, these guys are going to be on everyones play list soon.

Third band to join the line-up are Hell's Addiction. We've been lucky to have Hell's Addiction play for us a few times over the year's, and they always go down well with the fans at every Rock & Roll Circus Event they've played. Looking forward to seeing the lads at The Redhouse for the first time.

Advance tickets available here >> www.fatsoma.com/therocknrollcircusradioshow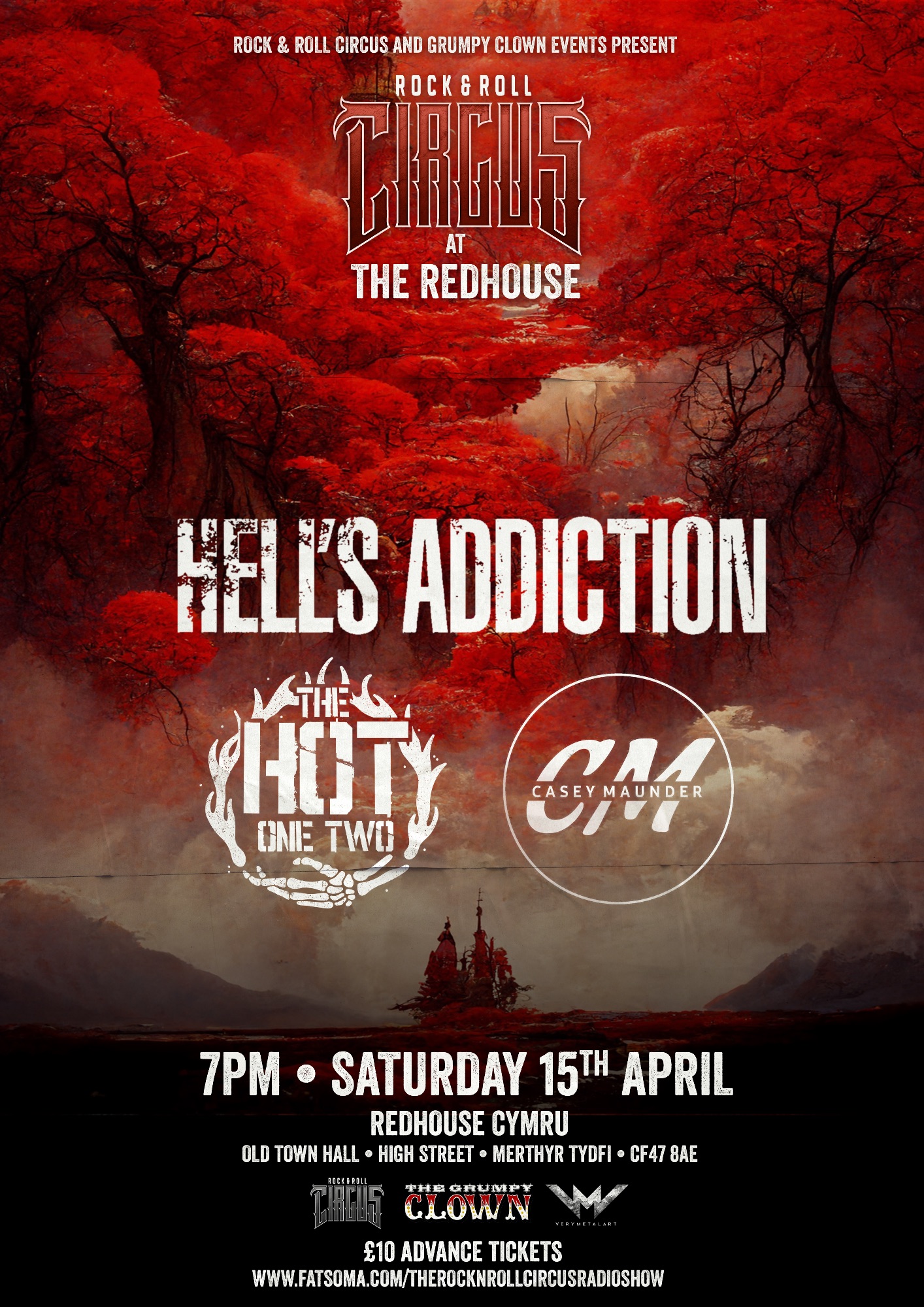 Thanks to Andy at Very Metal Art for the poster.