To celebrate the announcement of the upcoming vinyl, Fury will released one of the live bonus tracks "Casino Soleil" as a single on 12th March 2021.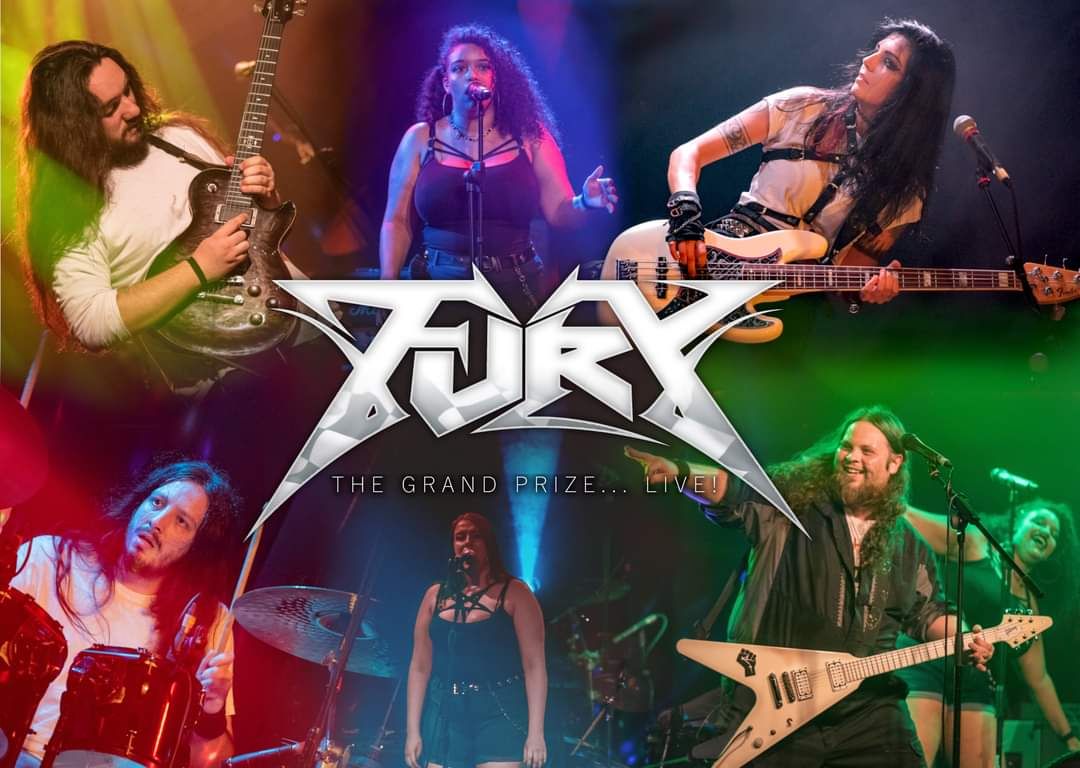 Midlands Heavy Metal band Fury have recently announced that, by popular demand, they will be releasing their latest album 'The Grand Prize' on vinyl. As well as the full studio album, the double vinyl LP will also contain six bonus live tracks.

Vocalist Julian Jenkins talks about releasing the album on vinyl: "We decided to release the album on vinyl because people kept asking for it haha! Over the past couple of years, a release on vinyl is by far the most common request we've received. And as it's been almost exactly a year since The Grand Prize came out, it seemed like the right time to do it. The live bonus stuff felt like the right thing to do as well, obviously live music is something that has sadly been missing from a lot of our lives over the last 12 months, meaning that almost no one has heard these new tracks live! So we decided to take some recordings we'd done for live streams last summer, get them properly mixed and mastered by Pete Newdeck (our longtime producer), and Harry Hess respectively. And the results are incredible! They sound great! We can't wait for everyone to hear them!"
Sharing the band's journey over the last ten months, bassist Becky Baldwin adds "Releasing 'The Grand Prize' at the start of the first national lockdown was certainly a sink-or-swim moment for us, and we decided to put our all into the online realm. Without geographical limitations, this resulted in a much more international following, which is fantastic! However, I will always wonder how things would have gone if the album was released under normal conditions. We are pleased to have had the opportunity to take part in free online live streams which brought all our fans together, and now those special recordings from a very strange year can be kept forever on this special vinyl release!"
'The Grand Prize' vinyl will be released worldwide in May 2021 and is available to pre-order now at www.furyofficial.co.uk

Check out "Burnout" taken from "The Grand Prize".

Contact Information
Official Website
Facebook
Instagram
Twitter
The vinyl is available for pre-order by itself or as part of a special bundle which will also include a signed poster and a CD featuring the six live bonus tracks. Anyone who places their pre-order before Monday 15th of March will have their name printed inside the vinyl cover as a thank you. Pre-orders can be made now at Fury's webstore