Jim Kirkpatrick today releases his latest single and video 'Union Train'.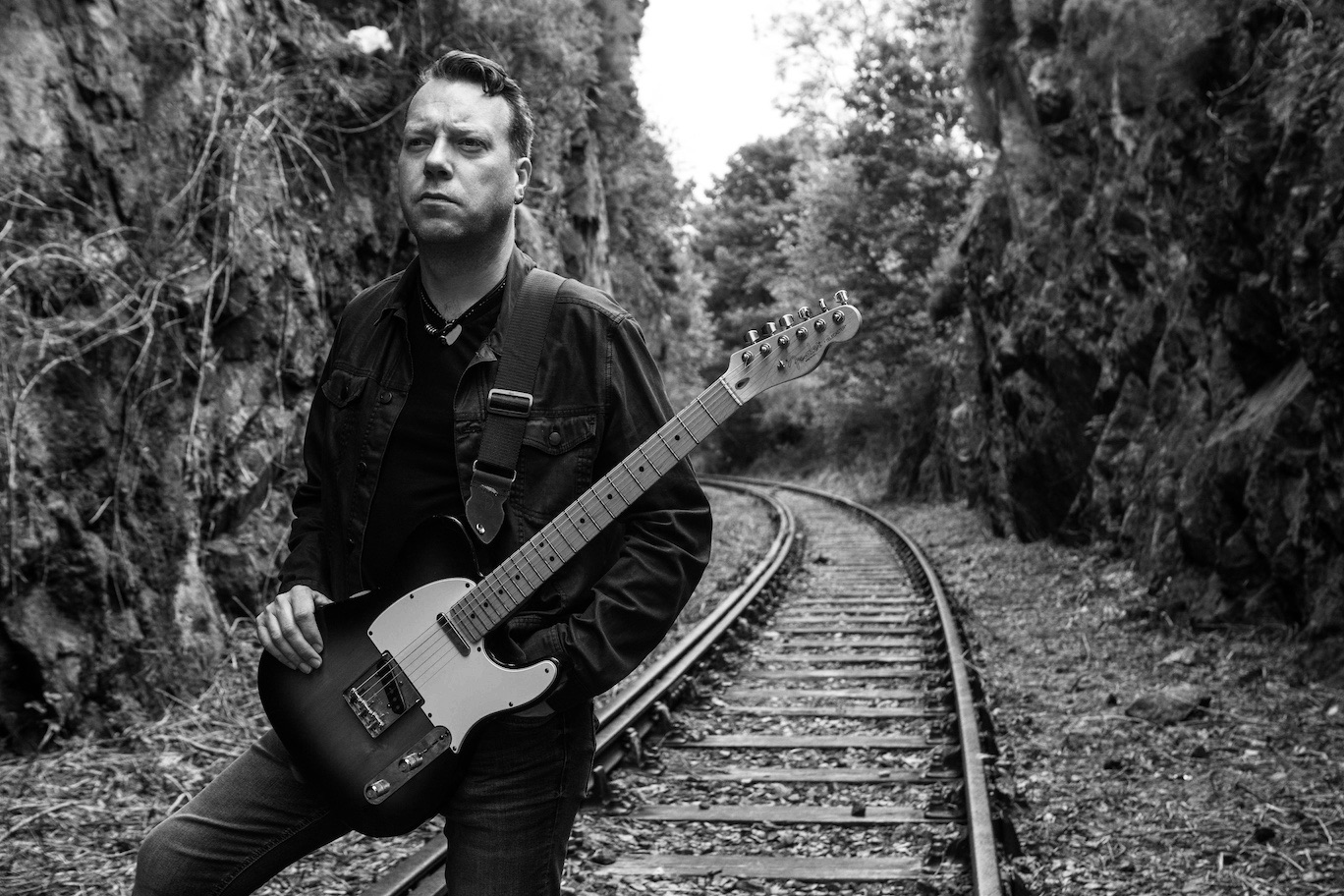 Songwriter, vocalist and master guitarist, Jim Kirkpatrick today releases the single and video for 'Union Train' taken from his eagerly awaited 10-track solo album'Dead Man Walking' (due for release on Friday 21st April 2023).
Video for Union Train :

'Dead Man Walking' showcases Jim's many and varied rock and blues talents as songwriter, singer and, of course, world-renowned guitarist. It's an album that confidently expands his range and reach into new territories: Country, Americana, adding Gospel influences, along with a generous dose of Rock & Blues.

Cheshire-born & raised, Jim picked up a guitar aged 13, heavily influenced by his heroes: Jimi Hendrix, Brian May, Rory Gallagher & Peter Green. Over the following years, Jim became the go-to guitarist for many artists, performing live extensively across the UK & Europe. Jim has been building a loyal fanbase for his solo music, releasing a solo album 'Ballad of a Prodigal Son' in 2020.

Jim is probably best-known as the lead guitarist of the legendary British melodic rock band FM, with whom he's served since 2008. However, he's also worked and toured with many other big hitters, worldwide, several of whom have collaborated with him on his solo material.

Written by Jim, 'Union Train' features an impressive array of talent: Jim Kirkpatrick (on vocals, guitars, and percussion; the rhythm section of Status Quo:Leon Cave (drums), John 'Rhino' Edwards (bass); Jem Davis (keys); Alex McIlquham-Jones (backing vocals); and Clare 'Fluff' Smith (fiddle).

"'Union Train' is a song I wrote about the Great Locomotive Chase of 1862 during the American Civil War," Jim explains. "I love American history and I was fascinated with the story of two opposing sides chasing each other on steam trains! "I had the music before the lyric — which had this Americana, almost cowboy, feel to it — and the subject just seemed to fit. "I think the track is one of my strongest yet and incorporates elements of blues, rock, and country. Steve Earle's 'Copperhead Road' was a bit of an inspiration also."

Jim Kirkpatrick's previous solo album earned much respect and acclaim.

Life Music Media called it "The most important British Blues-Rock album of recent years," and proclaimed that "Jim should be regarded as being right at the pinnacle of the world's best Blues guitarist/vocalists."

If you're a fan of for fresh Rock and Blues, and for Country Rock and Americana aided and abetted by top-tier friends and peers, check out 'Union Train' as both single and video, and the track's parent album, 'Dead Man Walking', available for pre-order for release on Friday 21st April 2023 on all platforms.
Pre-order the album HERE > www.jimkirkpatrick.com/shop

Live Dates

26th March, Eleven, Stoke-On Trent, (Album Launch Party)
4th May, Cavern, Raynes Park
5th May, Blue Funk, Poynton
7th May, Rockers Reunited Blues Festival, Market Bosworth
7th July, Blues At The Bay, Cleveland

Links to Jim Kirkpatrick :-

Website: www.jimkirkpatrick.com/
Facebook: www.facebook.com/jimkirkpatrickguitarist/
Twitter: www.twitter.com/jimikirkpatrick
YouTube: www.youtube.com/channel/UCxwpHXf8dApPWoRwx0OQ1Bg
Instagram: www.instagram.com/jimkirkpatrick79