Kikamora - In Blood & Bones Kickstarter Campaign.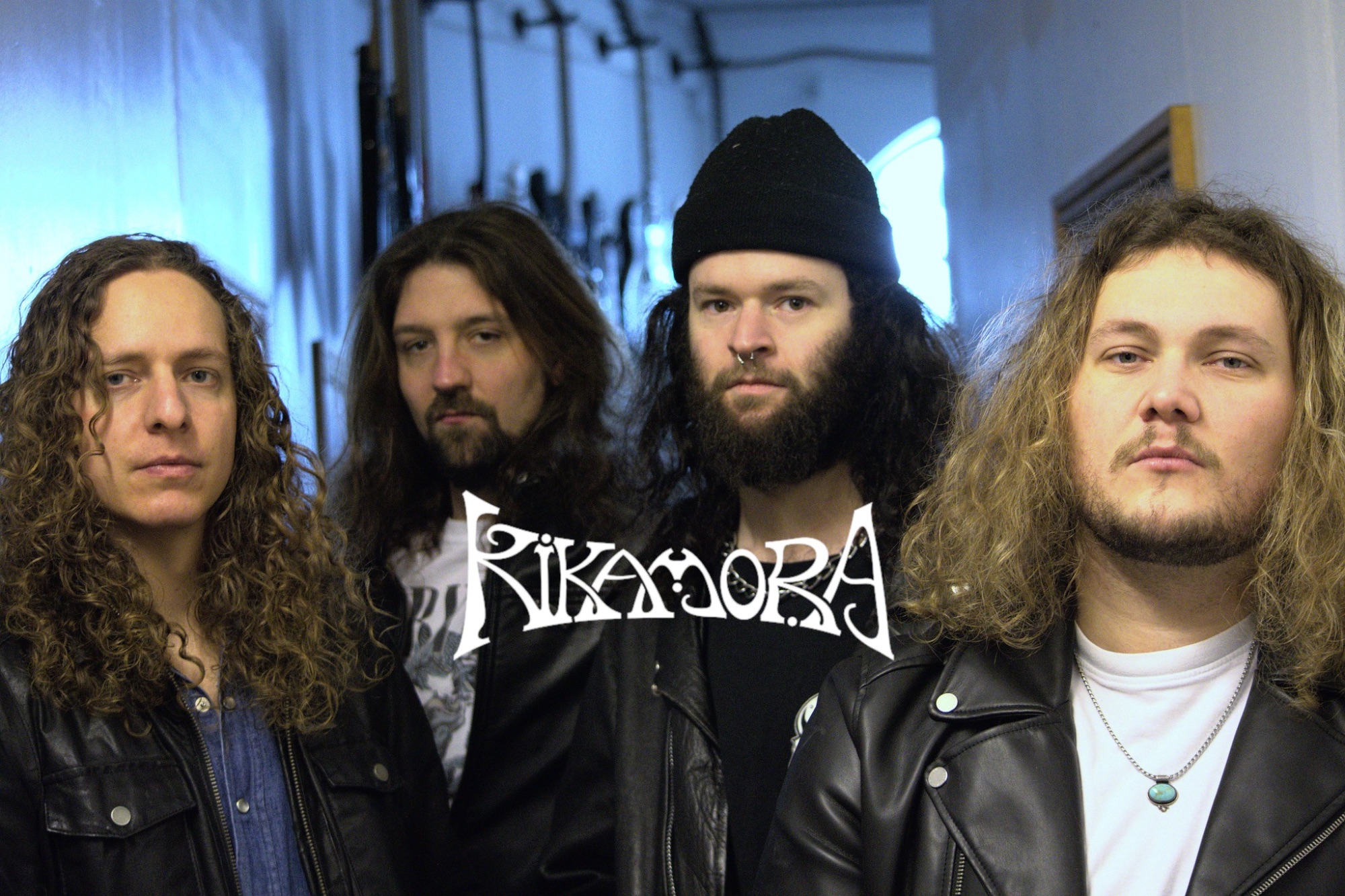 Kikamora are back with our brand new release, 'In Blood & Bones'.
While for some, the Covid-19 pandemic spelled certain doom for their musical ambitions, we saw an opportunity: An unspecified amount of time to compose our next release.
Fast forward 2 years and the time has come. We must call upon our adoring fans to help us fund, record, and release our new music.
We consider this new music to be the best and strongest material Kikamora has released to date, and with half of the project already recorded, we know this will be us at our sleaziest, heaviest, and most soulful.
Who are Kikamora?
Kikamora are a 5-piece Hard Rock band from the southwest of the UK. Formed in early 2015 Kikamora is a beautifully nostalgic fusion of hard and classic rock, with more than a bit of 70's blues tying the sound (more descriptive) together. Expect the pure gritty hard rock of Guns 'n Roses, the melancholic ballads of Skid Row, and the shameless fun found in the brass sections of Aerosmith.
Since their inception in 2015, 'In Blood and Bones' marks Kikamora's 3rd release, the predecessors being 2016's "In the Henhouse" EP and 2018's "Masquerade" EP, which saw the band playing up and down the country alongside L.A Guns on their reunion tour, Phil Campbell and The Bastard Sons, and a number of festivals including Giants of Rock, and two appearances at the prestigious Hard Rock Hell.
"Masquerade" also saw Kikamora's first foray into Europe a year later in 2019 as they traveled to the Netherlands to enjoy their first run of shows abroad.
What's your plan, and what's your schedule?
Kikamora plan to release "In Blood & Bones" to the world on July 1st marked, by a hometown release party at the Exchange in Bristol… But if you decide to be one of the people that back this project, there will also be an online listening preview session ahead of the release for you to get the first taste ahead of the rest of the world.
Risks and challenges
We need you! Our fans to help us produce the costs to make this project possible. Having funded a large percentage of the studio costs ourselves we do not have the funds to produce merchandise and release this monster to the world.
Take part in the Kikamora Kickstarter Campaign now by clicking on the "LINK" to make your pledge.