MC16 have announced the release of their new single, "Class War". Which came out on 22nd July 2022.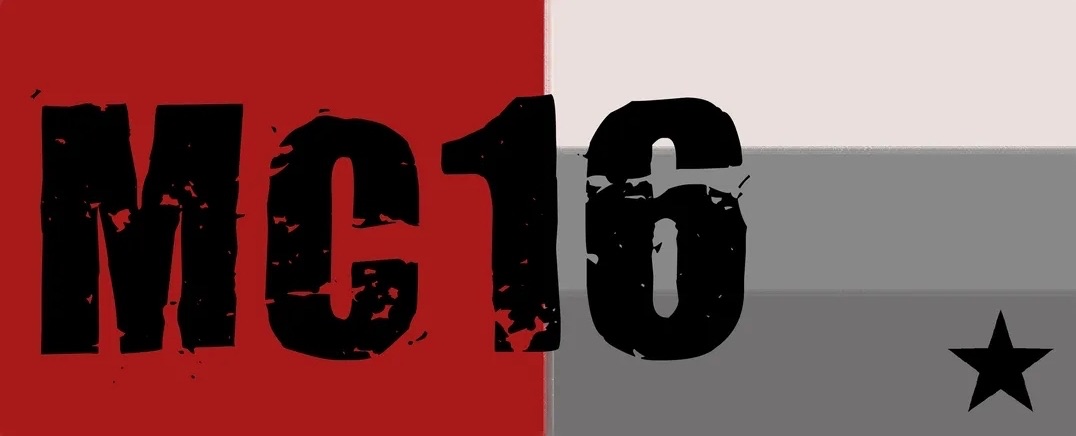 "The Class War will never be a score draw!"
"We may not still live in the Victorian times of top hats and corsets for the rich and dead people's clothes for the poor but our system is still built on the same outdated values, attitudes and hierarchies" explains MC16 bassist Quinn.
"But it's not just about salaries and money it's as much about the basics of right and wrong, morals, self-entitlement and access to influence and power. It will always be an unfair world because inequality starts as soon as you are born. My Mum didn't get to choose whether she went private or not. That's why there will always be a Class War because you will always be fighting someone or fighting for something"
"Class War" is MC16's follow-up release to "United States of Generica" which was released back in November and saw them ending the year at the HRH Awards but also with their rehearsal space trashed by some local hoodlums.
The single was recorded with Simon Hopkinson (Dave Greenfield, Hung Like Hanratty) at Electric Bear Studios in Mansfield. The video was once again created by Will Hutchinson (Hutch Films)
MC16 will be playing Rebellion Festival, Mach Punk & Ska Festival, Gig on the Farm and also have gigs lined up with 999. Spear of Destiny and The Varukers.
The track will be available on all digital streaming services from July 22nd and via the band's Bandcamp.
Links to band :-
www.facebook.com/MC16band
Bandcamp
Watch the video for "Class War" Here Now!