We are pleased to announce the next three bands to play at this years Annual Charity Xmas Bash at The Dolls House on the 12th December.

The Rock & Roll Circus Events Charity Xmas Bash will return in 2020 for its seventh year. With 8 great band's travelling to The Dolls House, Abertillery from all over the UK. It is looking like it's going to be another cracking weekend of "Original" live music, while raising funds for a good cause. Again we will be collecting for Stepping Stones Appeal at Velindre Cancer Centre.
Over the weekend of last years event we announced the first two bands to be playing at The Rock & Roll Circus Events Charity Xmas Bash VII. We welcomed back Ryders Creed and making their debut at The Dolls House Wales will be Lords Of Ruin.
First band to join the line up will be Six Sins Till Sunday all the way from Plymouth. We've known the lads for quite a few years, but this will be the first time they will be playing for us at The Dolls House.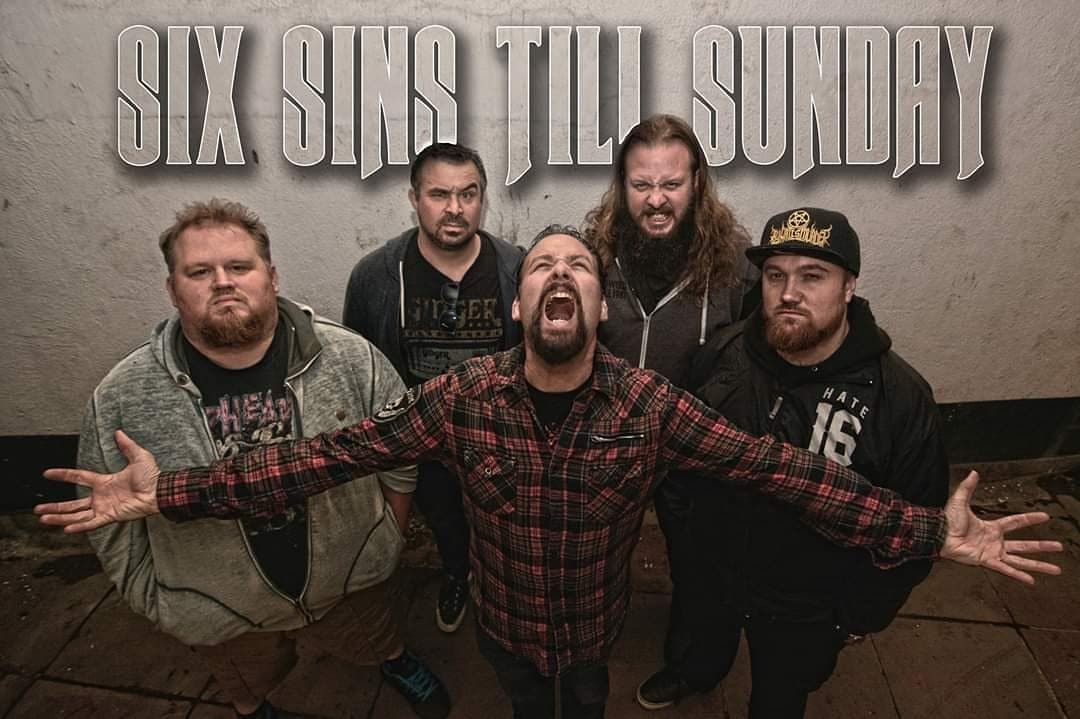 Next up will be Straight For The Sun, another band that are new to The Dolls House. Straight For The Sun are a five piece Alternative/Metal band from Birmingham.

The final band to be announced are our good friends Scarlet Rebels. Scarlet Rebels (V0iD) have played for us on numerous occations over the years. They already had a great fan base, but their fan base has been growing even bigger, ever since the change of name and new band members. Their new album "Show Your Colours" is a cracker and has been going down well with fans and the UK Media. It will be great have them back at The Dolls House at our main event of the year.

This year, with so many local bands asking to play at this years Xmas Bash. We decided we would choose two bands from the event we are running alongside Call Of The Wild Festival at The Dolls House on the 29th February. (Bands competing are on the poster below). We will have one more band announcement when we have that confirmed.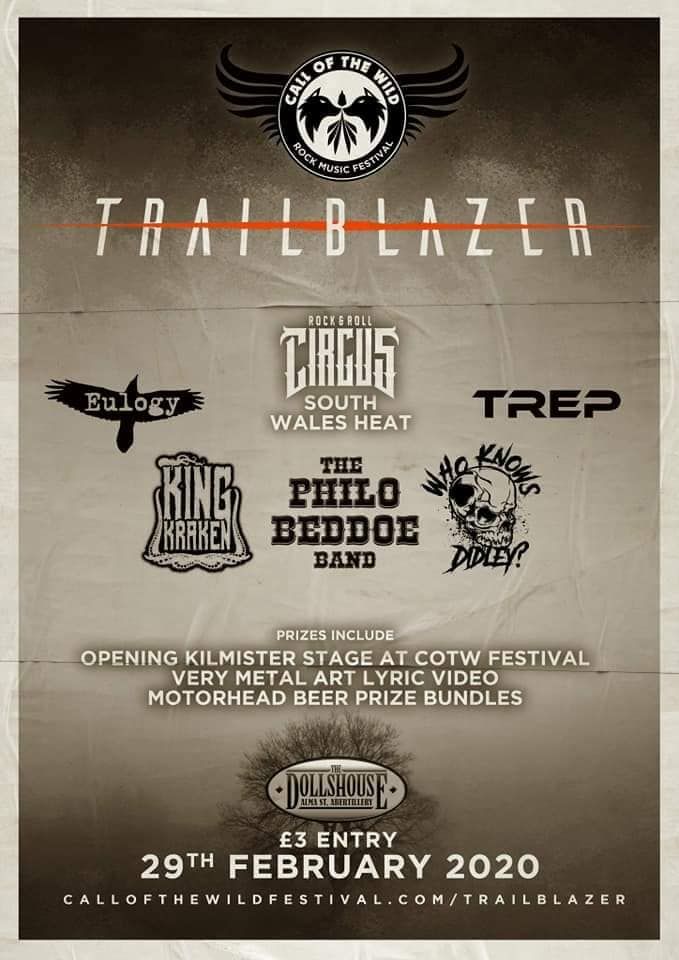 Line up for The Rock & Roll Circus Events Xmas Bash VII. Thanks to Andy at Very Metal Art for the posters.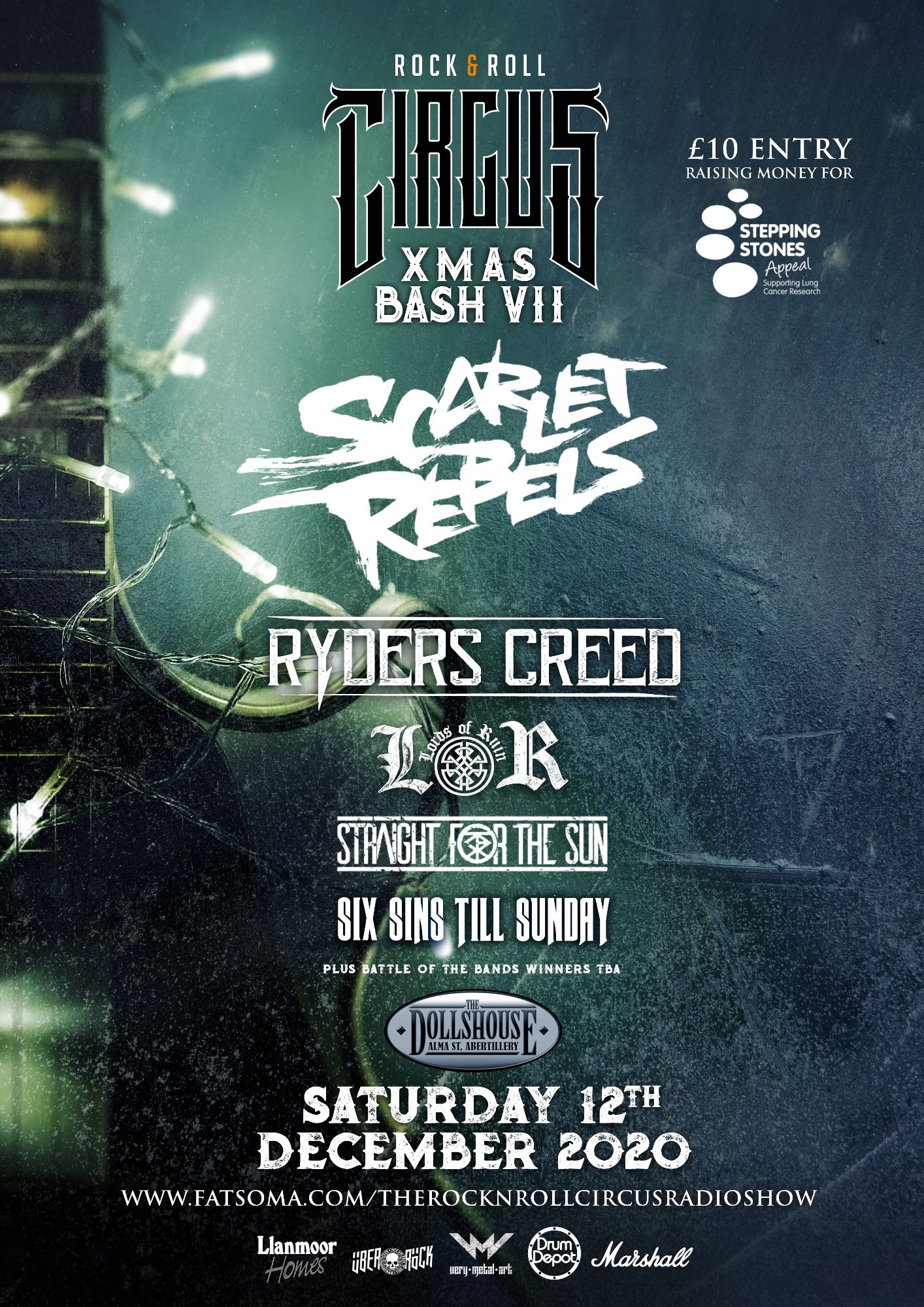 Tickets available for £10.00 from the LINK!!