Paul Hutchings checks out the new album from Concrete Age for The Rock & Roll Circus. Bardo Thodol was released on January 6th 2023.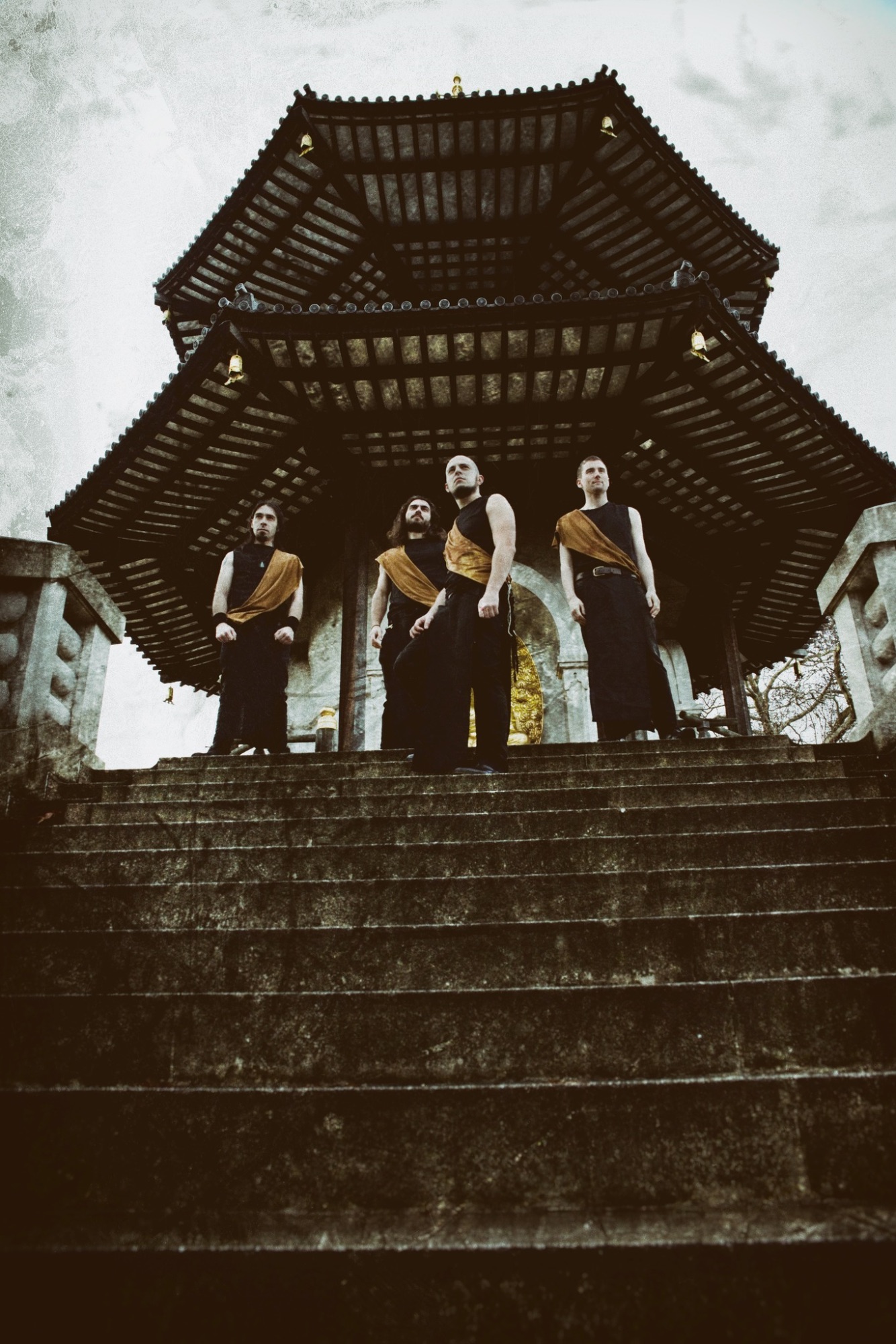 Review by Paul Hutchings.
Heard of Concrete Age? Me neither. Originally from Russia, the four-piece now have a base in London but rely heavily on their unique ethnic blend of styles which combine with the more extreme metal elements in a heady cocktail of aural delight.
From what I understand, Bardo Thodol is the Tibetan Book of the Dead, a funery text which maps out lessons to form a pathway to guide souls through death to rebirth. Without getting too deeply into this topic, lets return to the music, with Concrete Age utilising Bardo Thodol as the title track for this latest release. Bardo Thodol is their eighth album, and it's a vibrant, explosive, and interesting release.
Concrete Age are steeped in tradition. But unlike some other novelty bands around, such as The Hu for example, Concrete Age are also able to bring a powerful and explosive approach that ensures that their ability to crush with a pulsating heaviness combines with the musical influences of their Balkan and North Caucasus origins.
As I'm not familiar with their previous works, such as their last album Spirituality, described by extreme publication Ave Noctum as "a vaccine to life's miseries" but after a couple of spins of Bardo Thodol, exploration of Concrete Age's back catalogue is very much on the to do list for 2023.
The music is frenetic, a kaleidoscope of sonic carnage, with bulldozering riffage and pummelling drumming combining with blistering passages of guttural roaring vocals. The opening couple of songs bring the band's sound to your face, and then proceeds to rip most of the skin right off it. Threads of Fate is a balance of ethnic instruments which fight for airtime against the dynamic and pulverising power that the quartet manage to propel at break-neck speed. There are jigs, folk medleys, and punishingly driven segments, all swept up into one fireball of a song.
The pace is relentless. The opening duo of Hex and Purity are explosive, whilst Trite Puti is a more definitive cultural exploration. Frontman Morozov may be the sole remaining founder member but the combination with guitarist Boris Zahariev, bassist Giovanni Ruiu and drummer Davide Marini works well. The band can temper the pace, with the middle-track Lullaby for a Deadman demonstrating intensity, speed, and more gentle passages, all wrapped up in one spiralling narrative which at times threatens to spill out of control.
At times Concrete Age present as a mash-up of Korpiklaani and Kataklysm if you can grasp the concept. The unrelenting battery might wear a bit thin, but there are moments when you can't help but smile, such as the title track which features a switch in style without warning before flicking back into the battering ram approach that the band favour.
Should you fancy something a little different to challenge the grey matter as the year slowly eases into place, then Bardo Thodol is a good place to start.
Check out the video for "Purity" here >

Line-up:
Ilia Morozov - Vocals/Guitars/Ethnic Instruments
Boris Zahariev - Guitars
Giovanni Ruiu - Bass
Davide Marini - Drums

Further Information:
Website - www.concreteage.co.uk/
Facebook - www.facebook.com/concreteage/