Paul Hutchings gives us his thoughts on the first Rock & Roll Circus at The Patriot Event, that took place on Saturday 14th January, 2023.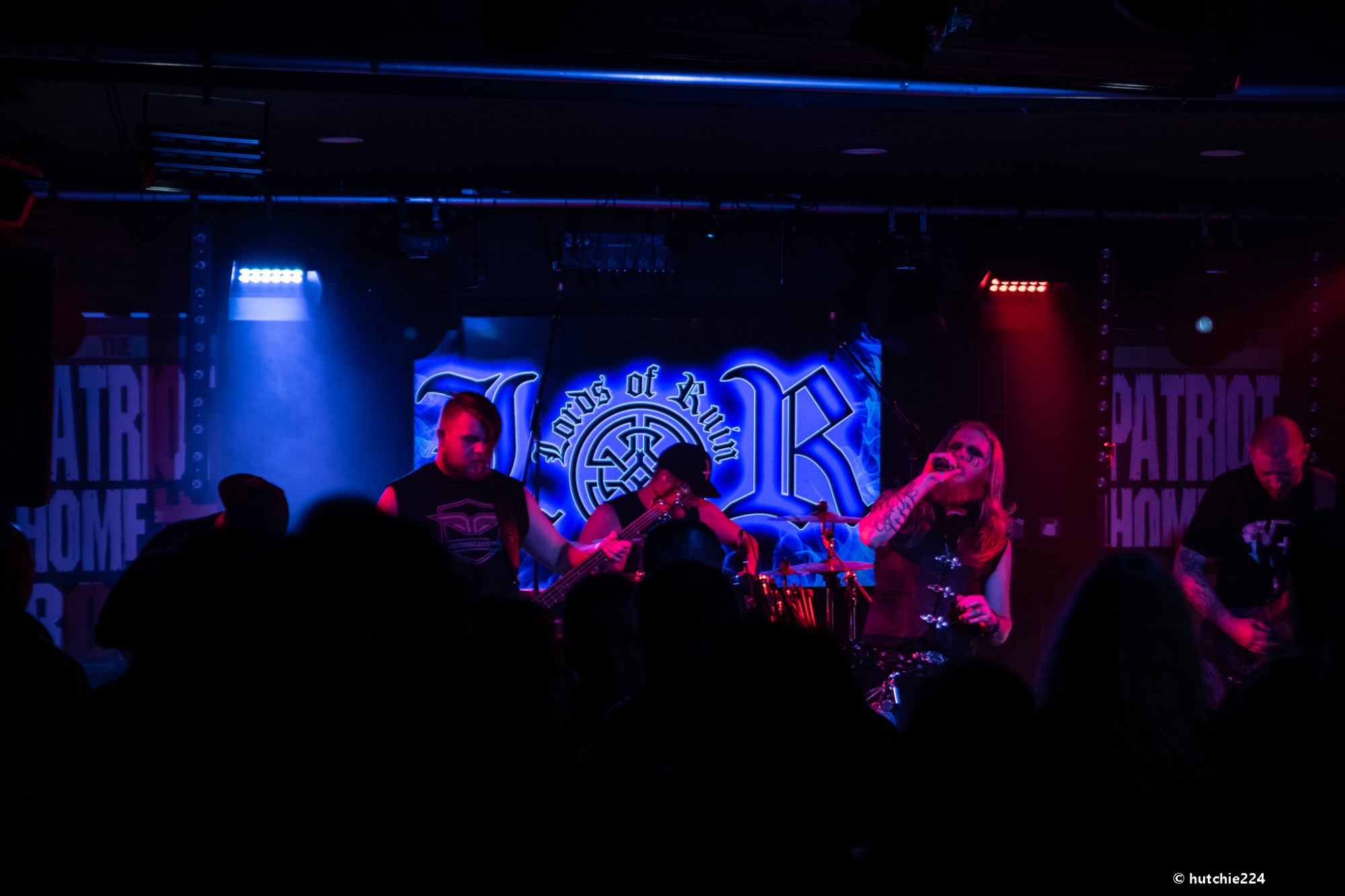 The Philo Beddoe Band, The Big Dirty and Lords of Ruin – The Patriot, Crumlin 14th January 2023
The first Rock n Roll Circus event of 2023 and a first appearance at The Home of Rock, The Patriot in Crumlin. Fast becoming the venue in South Wales for fans of hard and melodic rock music, it was pleasing to see a solid attendance a mere fortnight since the Christmas break. With three bands on the bill for an advance ticket of under ten quid, this was a no-brainer and a fine evening's music eased many of us back into first gigs of the New Year.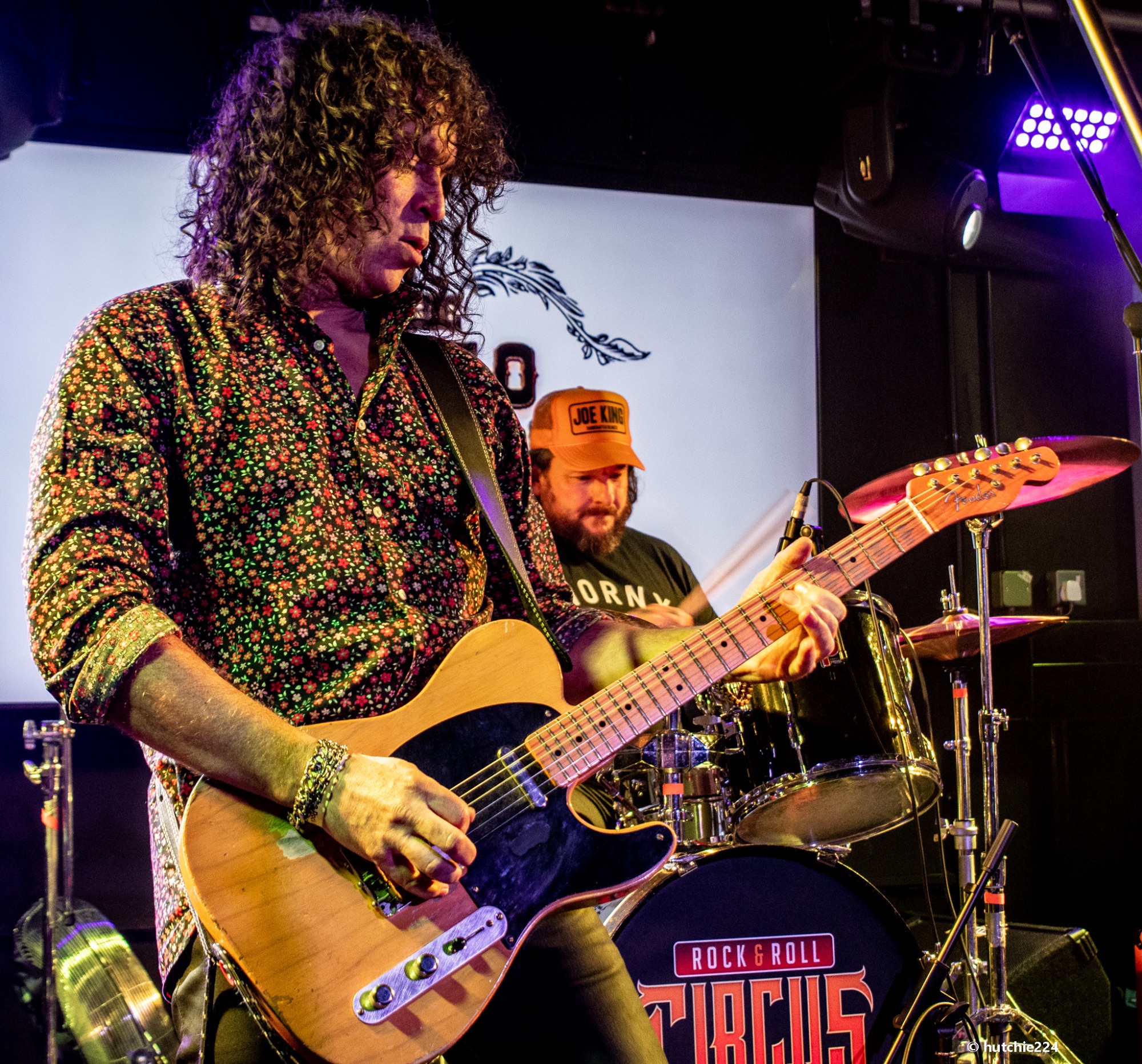 Opening the evening, possibly the best band to come out of Merthyr in recent times (and yes, I'm aware of Florence Black before anyone kicks off!). The Philo Beddoe Band have been playing their Southern Welsh Rock for a good while (over a decade if I'm right), and if you've seen a gig from Swansea to Newport and all stations in between in recent times, then you've probably seen them.
The five-piece favour the Southern style of classic bands like The Band, The Allman Brothers and the like, playing a swaggering style of country rock which is about as unlikely a thing to come out of Merthyr as you could expect. But these guys are no copycats, for they flourish with a mesmerising flow, the three-pronged guitar allowing space for copious solos, plenty of slide and a bit of acoustic as well. Heartfelt vocals from lead vocalist Phil Harrington supported by Alyn Dinham, who takes lead on a couple of occasions with aplomb, and a solid rhythm section ensure that the band's delivery is built on a stable platform.
From opening song Pink Gin through to the emotional finish of Iron & Steel which sees Nigel Jones rip out an electric guitar version of the national anthem, The Philo Beddoe Band are captivating. Their organic and fluid style is infectious, the musicianship first class and the focus flips from Harrington to Dinham before Jones teases out a solo with such ease that it serves as a reminder that he's still present. It's toe tapping stuff and although it's been a few years since I've seen them, they feel like a returning friend rather than a new acquaintance.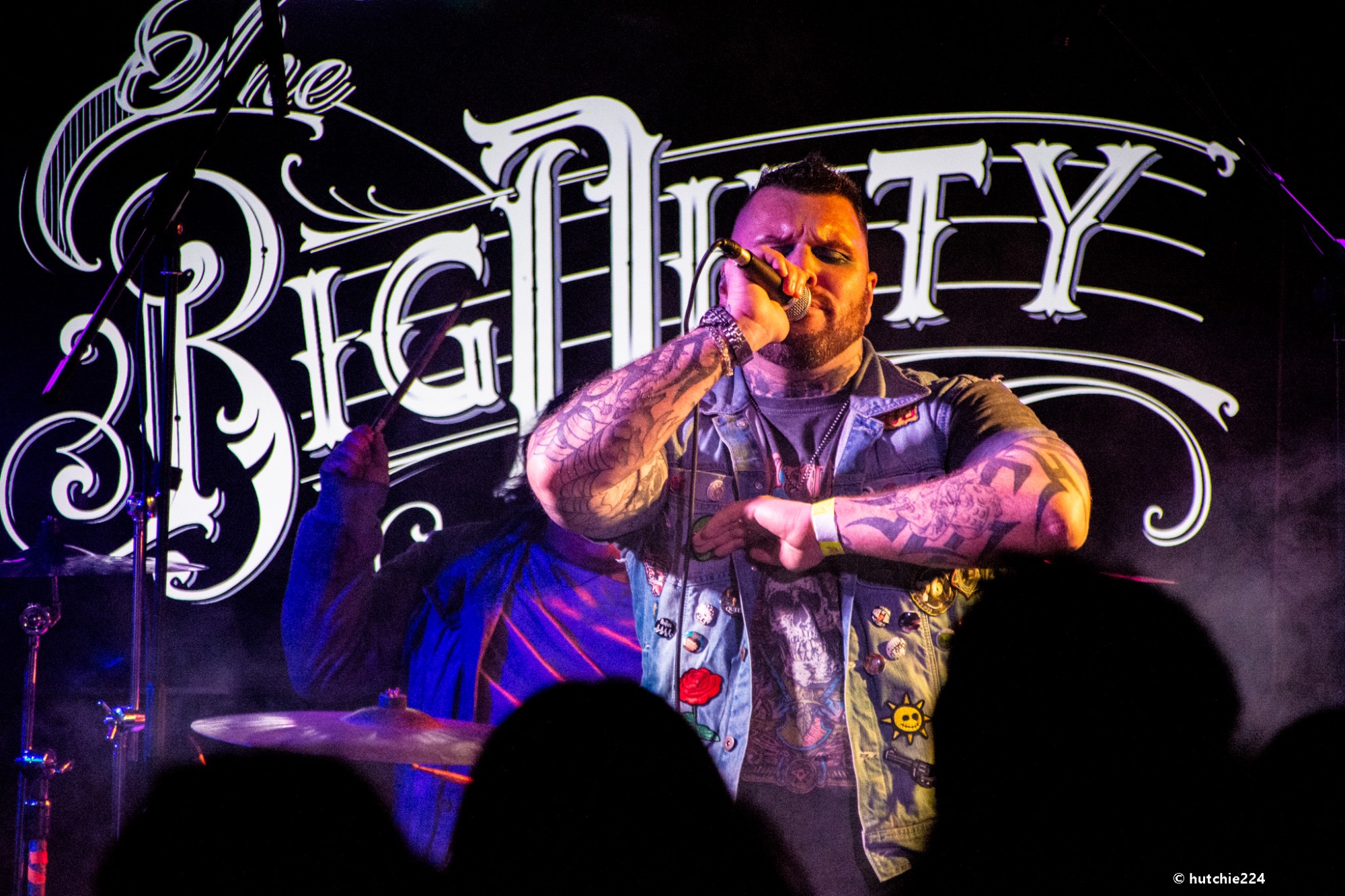 Whilst the opening act didn't have a challenging journey, it's a little more difficult to get from Northampton to South Wales but The Big Dirty made it with ease and were stretched and ready to go by start time. The quartet have a couple of albums to their name and drew from both to fill their set. They are somewhat striking, with an interesting use of make-up and a bombastic style that certainly grabs the attention.
They filled their time with a set of originals that kicked off with Dirty Rider, one of several drawn from 2020's The Sex album. Changing tempo at will, the band delivered a high-octane performance that certainly didn't lack any energy. By the middle of the set, most in the room were fully engaged and songs like Whiskey Pistol, Sensual Lover, and Wham Bam (Thank you Ma'am) certainly kept the energy levels high. Their cover of Wicked Game got the venue singing along before a triumphant Roll of My Drum brought their energetic style to a close.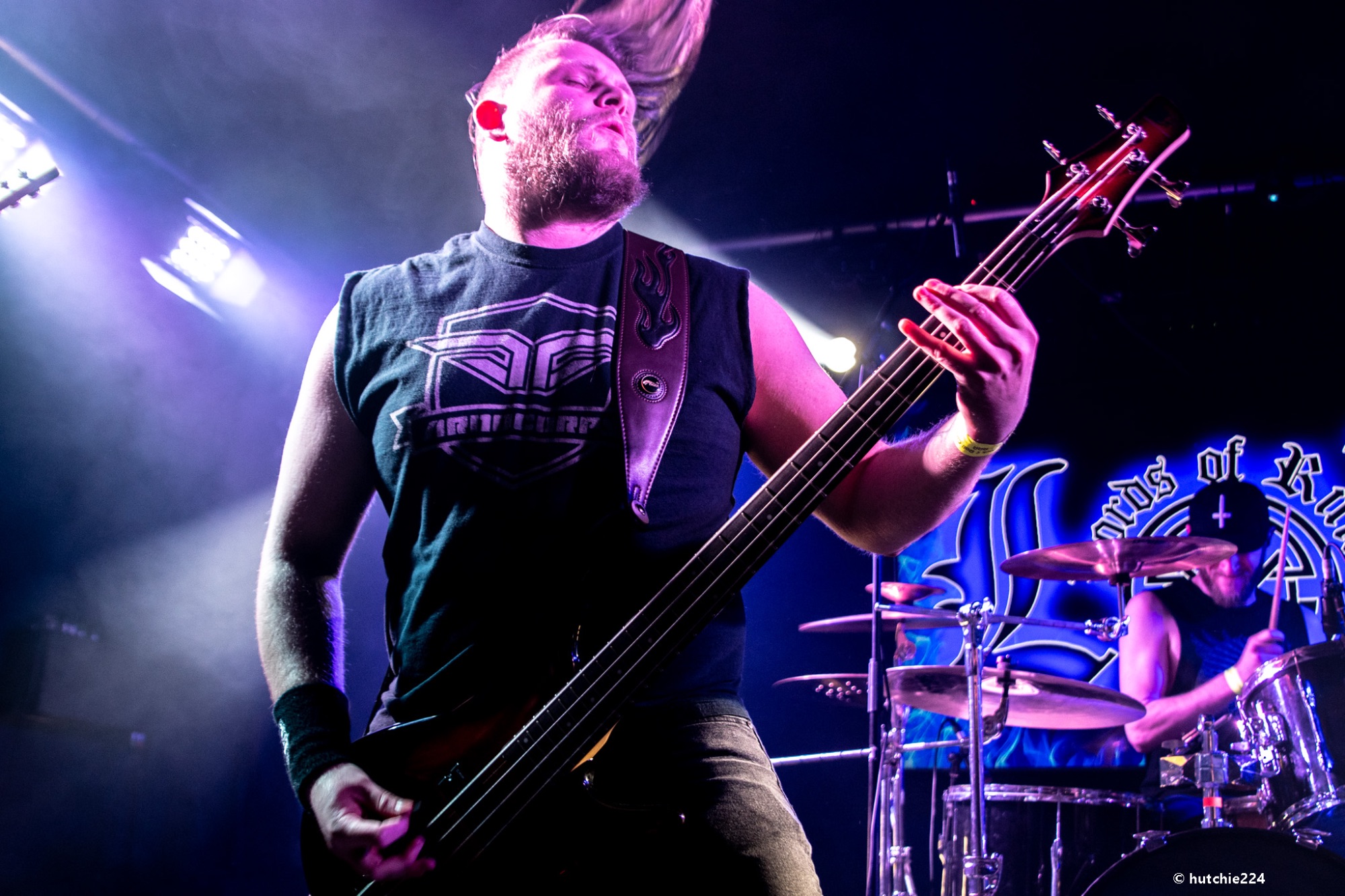 They certainly had the furthest to travel, but that didn't hinder the headliners one iota. Lords of Ruin are from the Northeast of England and bring a strutting arrogance that is balanced by a battery of quality songs that switch from ferocious heavy metal to more reserved and gentle approach. It all blends into one exciting combination that keeps the audience enthralled for the hour-long set.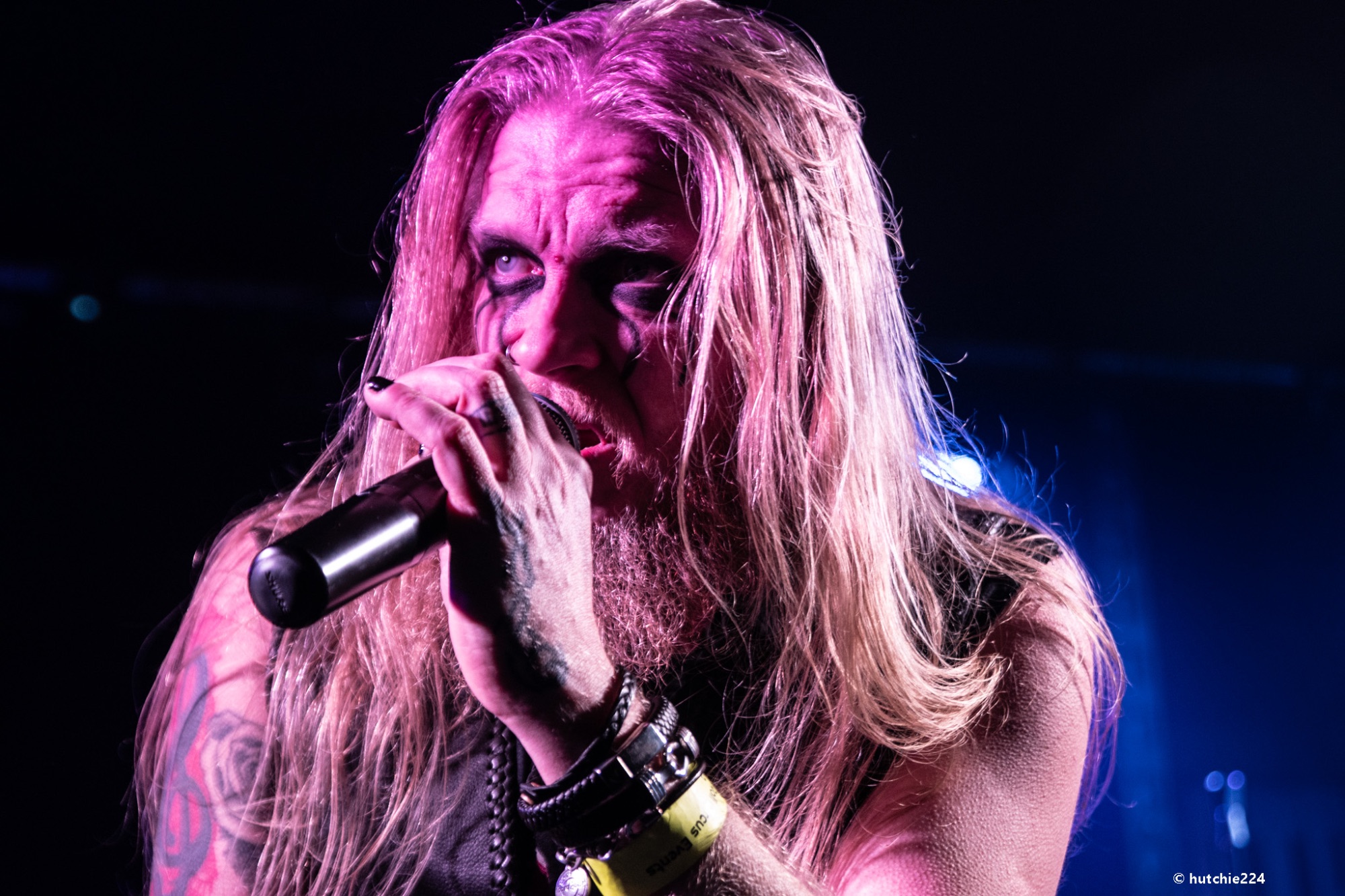 It's a feisty set overall though, with the power of songs like Bulldozer and Awakened impressing. Front man Dox Docherty dominates, although his image is at odds with the rest of the band. Let's just say he looks like an escapee from Eluveitie who has managed to hook up with a bar room band, for the rest of Lords of Ruin don't quite match Dax's enthusiasm for stage attire. It makes no difference, for the music is certainly able to do the talking. By the time they launch into a finale that concludes with a raucous version of Pantera's Walk, everyone is happy. And that includes promoter and organiser Ceri Davies, who might just have cracked a smile.