Alt rock trio MuddiBrooke have announced details of their eagerly awaited debut EP! Titled 'Lunacy', the Derby group will release the five track ep on the 22nd October 2021.Jono Moulds checks it out for The Rock & Roll Circus.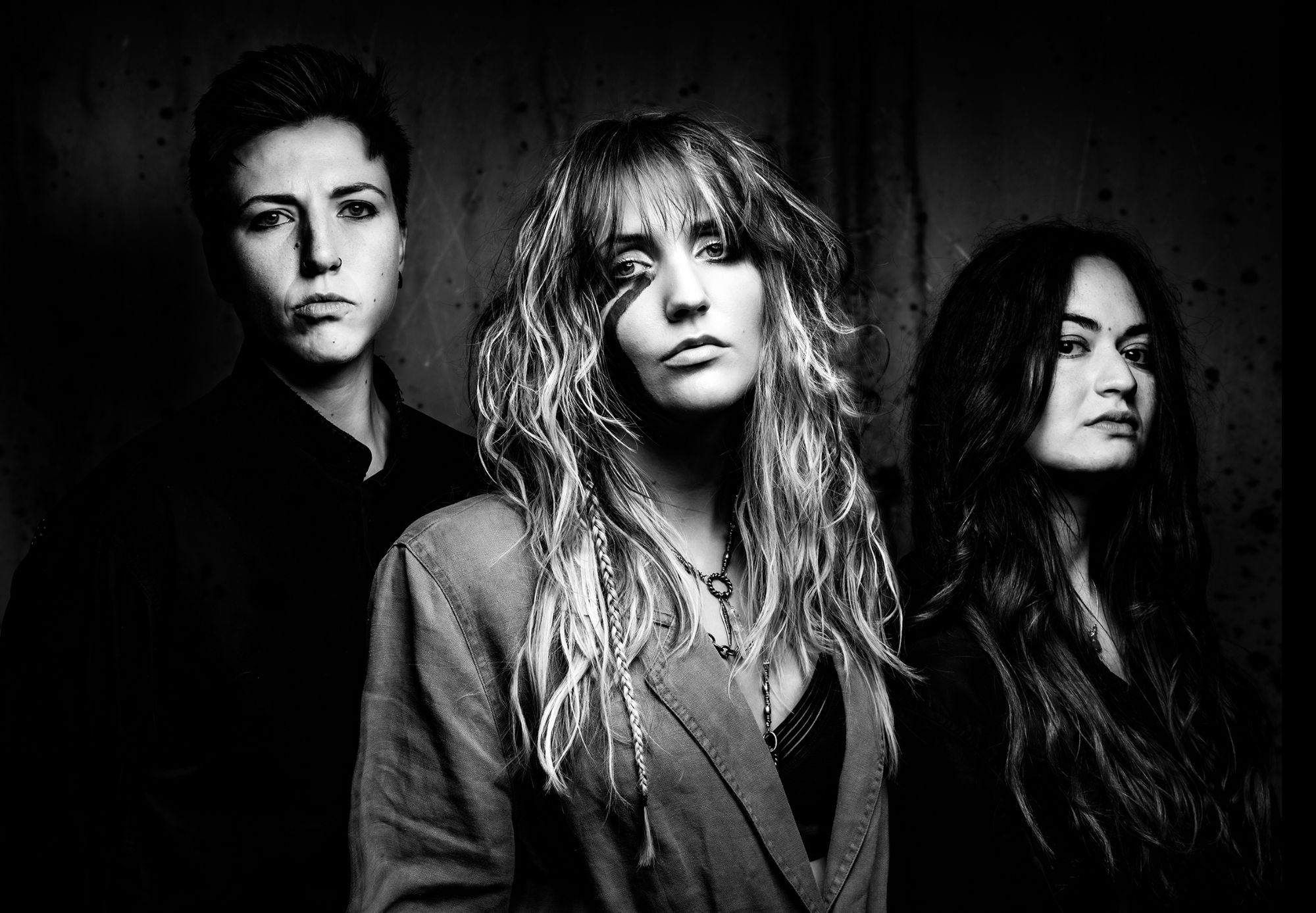 Made in Derby, MuddiBrooke are, 'Brooke' Harriet McDonnell on lead vocals and guitar, bassist and backing vocalist Anna Melidone and drummer Mary Prince.

Since their formation in January 2020, the '20 something alternative rockers have previously released two singles and music videos which have seen them receive airplay on Kerrang! Radio and earn them 'Track of the Week' on BBC Introducing.

And so, the 'Lunacy' EP from MuddiBrooke has landed, with a batch of 5 new tracks, which kicks off with 'Devil', a slow, grunge soaked tune, that heads out with a lone guitar and gritty vocal from 'Brooke' Harriet McDonnell, before escalating toward the chorus and the arrival of a full-on attack from the power trio. The song certainly has varying tones and contrasts, moving through quieter, subtle phases, but soon enough, we are launched back into a thick and sticky overdriven guitar vibe. A top song this, which, even made my wife pop her head in and said she really liked it!! Now that's a Result!!!

And so, onto 'Liverpool Guy'. A song that tells the sorry tale of a chance meeting with, well………….. a guy from Liverpool would you believe!! (he's got a 'black crow on his neck' BTW!! I suspect it's a tattoo though, and not an actual crow ) This is an up-tempo song that rumbles and thumps along until we are met with a clever and unexpected vocal bridge that has great building harmony parts that support the tune really well. Again, the song shows a lot of varying flavours, where the track is stripped away before being put back together again, full of angst and venom.

Off-beat time signature introduces the short lived 'Straight Jacket', coming in just shy of 2 minutes long, which really showcases the technical skill of each one of the band members. Musically, it keeps to the same formula as the first two songs, although, to my ears, this has a little more edge to it, as the lyrics are 'spat' out with a smidge more vitriol than normal. Short in time it may be, but it packs a great punch.

The band's debut single 'Turn to Dust' is an acoustic led, slower paced song that, once again showcases the band's ability to take a song down to its bare essentials and, step by step, reconstruct it to maximum effect. Clean, electric guitar is soon introduced to add another element to the verse sections, as the drums roll in, pre-chorus. Sustained, fuzz guitar lingers over and throughout the chorus, while I'm sure there's a 'Beatles style chord' thrown in for good measure.

To round things up, 'Fake it' is the last track on the EP. A song that's given a lot of space throughout the verse sections, where the guitar 'chugs' away with the vocal for company until the band hit the chorus and its 'all in' with that now, heavier sound that's so prominent throughout this EP.

All in all, this EP has been a really enjoyable introduction for me to MuddiBrooke. The 5 songs that are featured fly by on first listen, which also demonstrates the qualities the band have with their song writing and their technical ability to align the song themes with the musical contrast they produce. This certainly adds a different dimension to each tune.

For me, their sound is based around the 'grunge' genre/era, but that's a very generic and broad statement to make, and as I've already stated, they have a lot more in their song writing armour to draw on than that, which this EP easily shows.

Review by Jono Moulds
Watch 'Devil' (official music video):

'Lunacy' by MuddiBrooke is released 22nd October 2021 and is available for pre-order "HERE NOW".
EP TRACK-LIST:
1. Devil
2. Liverpool Guy
3. Straight Jacket
4. Turn To Dust
5. Fake It

LIVE DATES:
27th Aug - DERBY, The Venue
29th Aug - LONDON, Nestival @ The Birds
2nd Sept - WORCESTER, Drummonds
1st Oct - SHEFFIELD, Sidney & Matilda
2nd Nov - SHEFFIELD, West Street Live
14th Dec - BIRMINGHAM, The Sunflower Lounge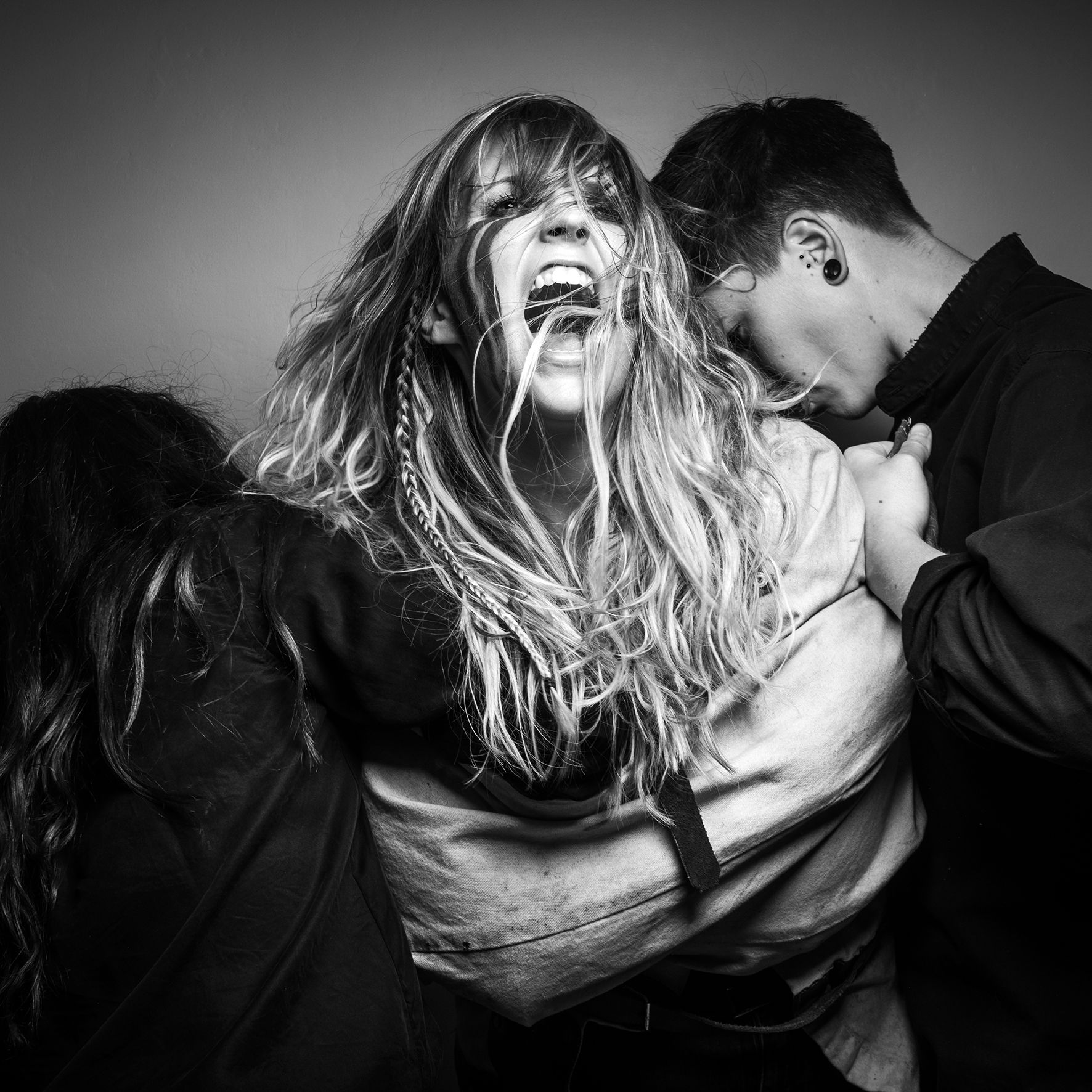 CONNECT WITH MUDDIBROOKE:
Official Website
Facebook
YouTube
Instagram
Twitter
TikTok