Paul Hutchings gives us his thoughts on this year's Charity Christmas Event at The Redhouse, Merthyr Tydfil.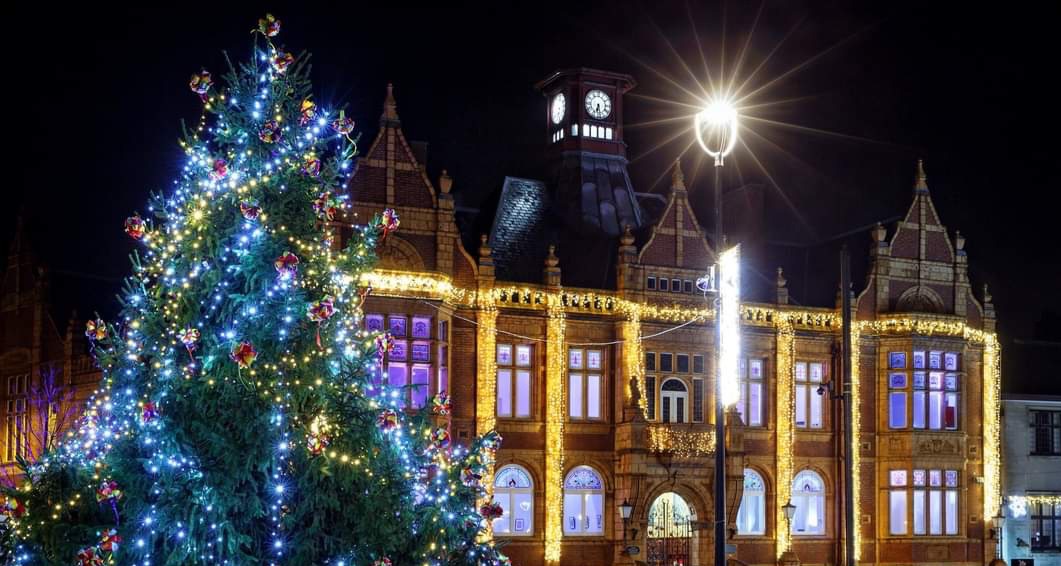 The annual charity event organised by Grumpy Clown and the Rock & Roll Circus reawakened with a monster event that should rightly stand alongside previous events as a bit of an epic. Five bands travelled to the Redhouse in Merthyr Tydfil for a night of rock and metal. With the conditions outside the venue a little on the treacherous side (icy pavements and -2° temperatures at 5pm), it was something of a relief to enter the magnificent building to find the heating on full blast, and as the evening progressed, all bands operated at a similarly high level, ensuring that we were all lovely and warm thanks to five pulsating sets.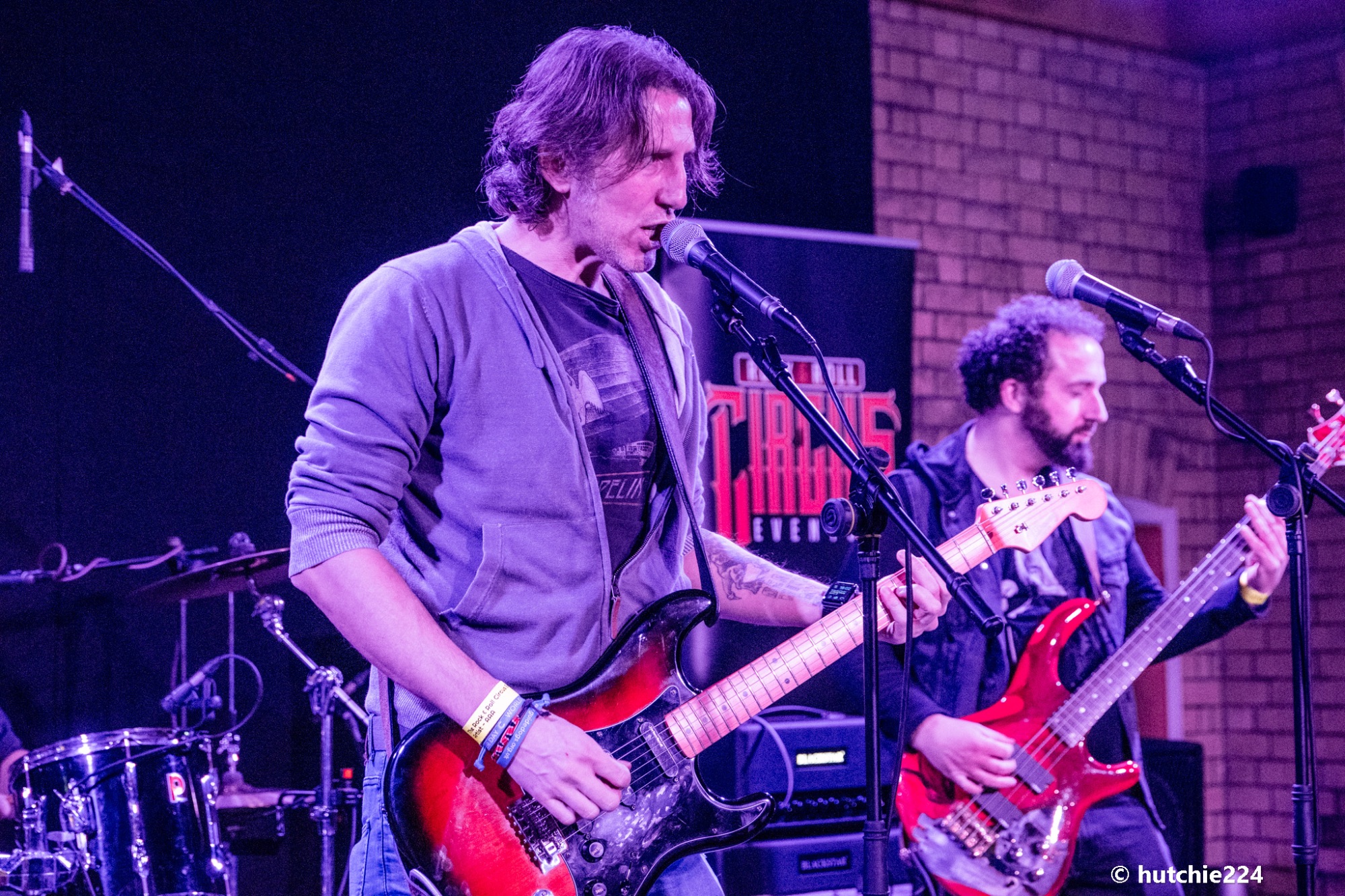 Opening the evening with a real rawk, Stourbridge quartet Tyrannosaurus Nebulous. The band released their debut album Tyrant Lizard King in April, and it is a solid slab of hard rock that is very pleasing on the ear. It's also very pleasing in the live setting, the keen arrivals getting their rock on early doors with a 40-minute set that drew from the album. Accomplished musicians, Tyrannosaurus Nebulous cruised through their songs with aplomb, combining a hard edge with a gloriously rich melody that is engaging and enjoyable. These guys have got plenty going for them, and if you haven't checked out Tyrant Lizard King yet, it's well worth doing so.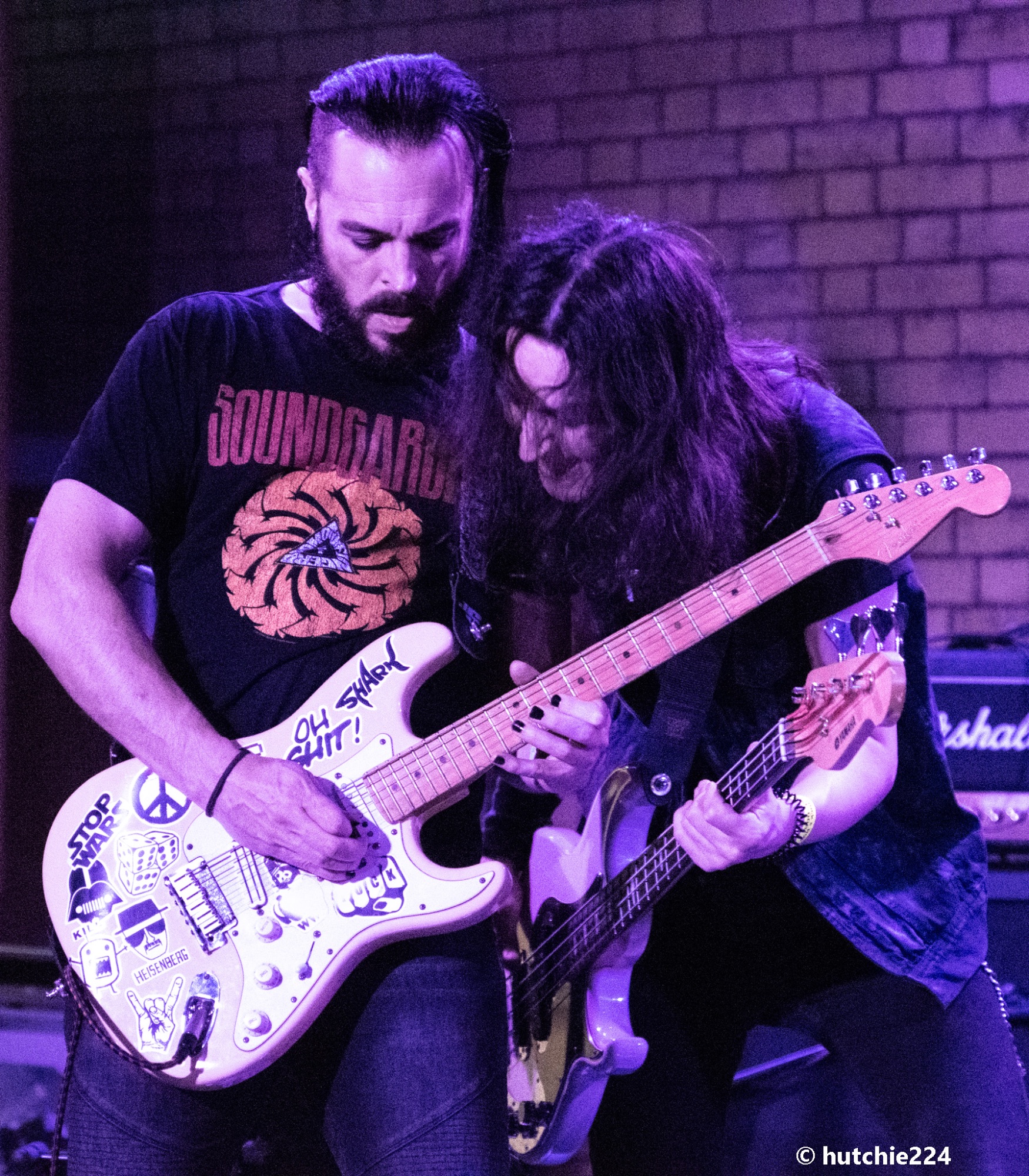 I've got a soft spot for power trios. Rush, Motörhead, Budgie, they all feature in my playlists on an almost daily basis. I may be thinking of adding Molly Karloff to that musical roundabout. The Oxfordshire three-piece of Simon Gee, Dan Podbery and Jowie Adkins upped the level a couple of notches with a high-octane performance that earned them deserved applause. The band are slowly working towards their highly anticipated debut release and if it resembles this performance, it should be well worth obtaining. Hard rock fused with an alternative vibe, Gee and Podbery whirling and swirling around like dervishes, with Gee managing to combine some decent guitar work with vocal duties. Tightly knitted, the band increased the temperature in the room by a couple of degrees, much to the audience delight. 40 minutes flew by, always a good sign, and they left to a deserved round of cheers.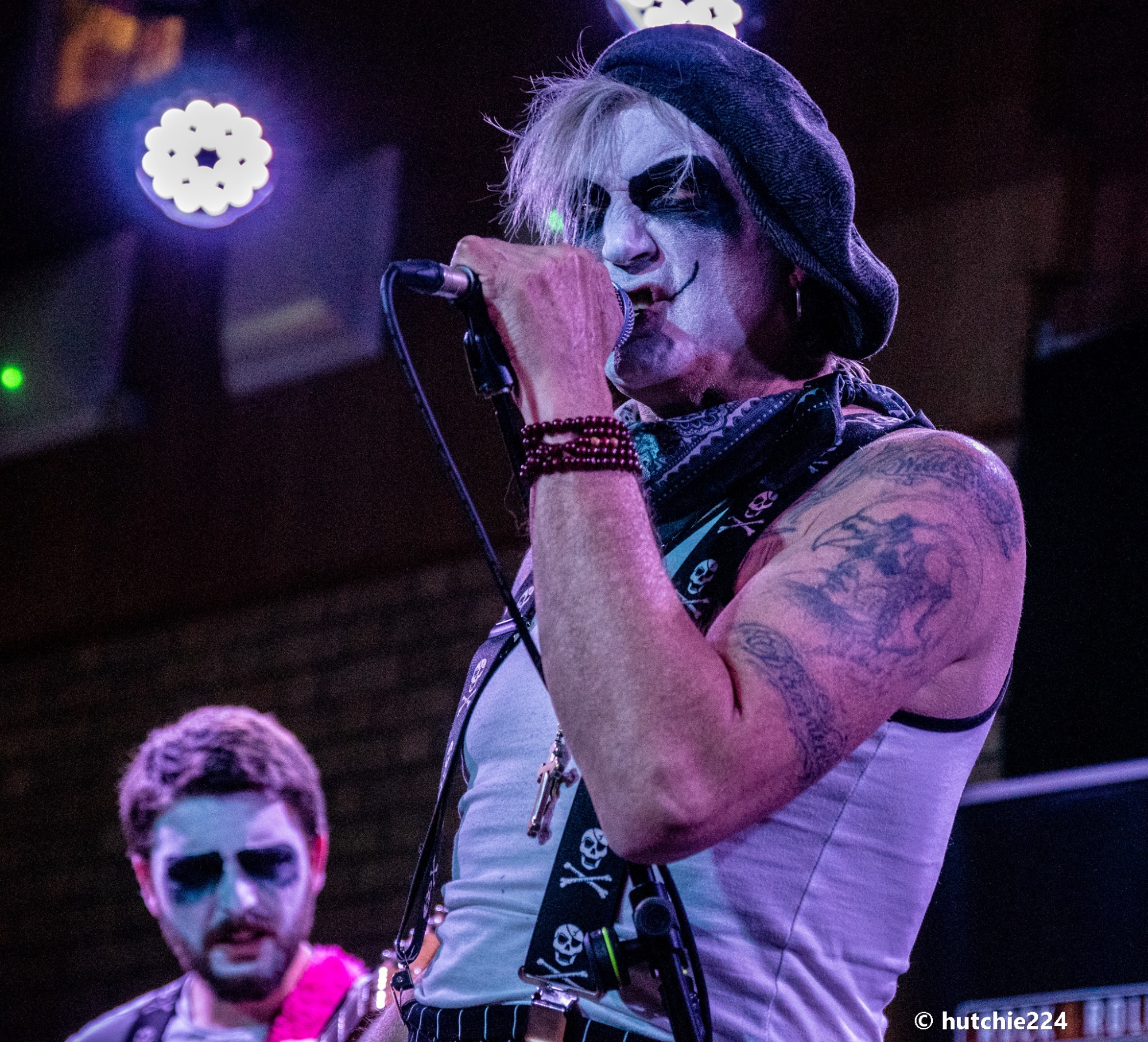 Direction and vibe changed completely with the arrival of band three, Gypsy Pistoleros. Completely left of field, the quartet brought their brand of cabaret and theatrics, face paint and intimidation thanks mainly to vocalist and frontman Lee Mark Jones who is impossible to ignore. He's focused, intense, and somewhat disturbing. Linking with the rest of the band, their style of theatrical rock may not have been everyone's cup of tea, but there is no lack of effort from the swashbuckling punk-tinged rockers. The costumes may hark back to the Peaky Blinders era, but there is a contemporary feel to their music. Jones dives off the stage and into the audience, a slight recoil from the front row understandable given the Joker style face paint which provides a sinister edge. They do okay though, and fans are getting selfies, autographs, and merch long after their set closes.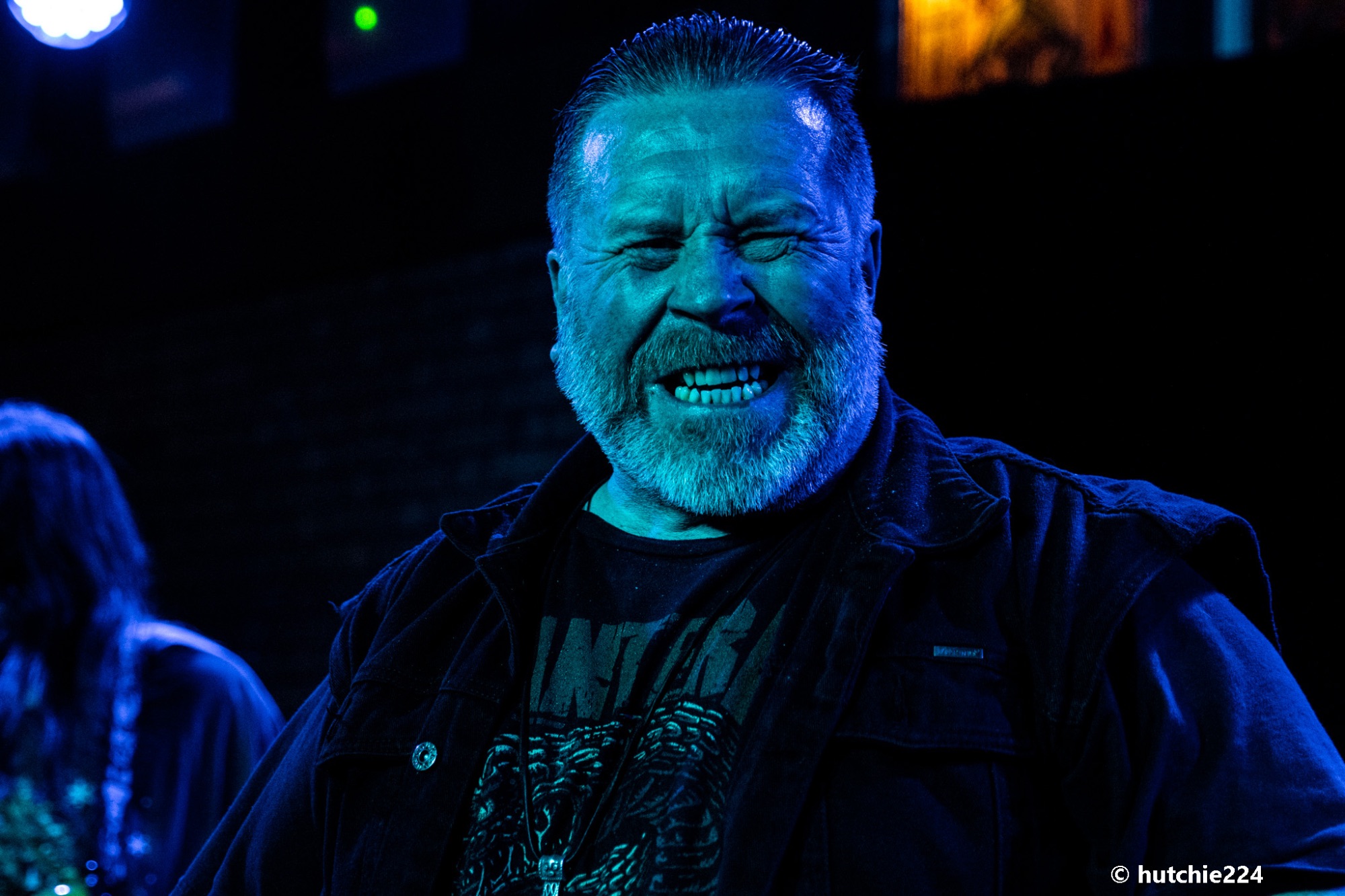 Momentum is something essential in music and the engine powering the King Kraken machine is currently moving into top gear. Having been slightly driven into the sidings by the pandemic, the South Wales green monster is now approaching top speed with the imminent arrival of their debut album MCLXXX at the end of next month. This was a demonstration of how much the band have progressed since their entry to the South Wales scene a mere three years ago. Powerful, cohesive and with the punch to floor a charging rhino, King Kraken provided a set full of older school songs and a smattering of singles from the new album including the latest release, the fantastic Green Terror. It's fair to say that the crowd were well up for a bit of the green, with guitarist Pete Rose and vocalist Mark Donaghue both venturing into the crowd for a bit of stella action!! This was a full-on set, heavy on the riff, and another timely reminder to part with your cash for the album preorder and a ticket for the launch shown back at the same venue on 28th January.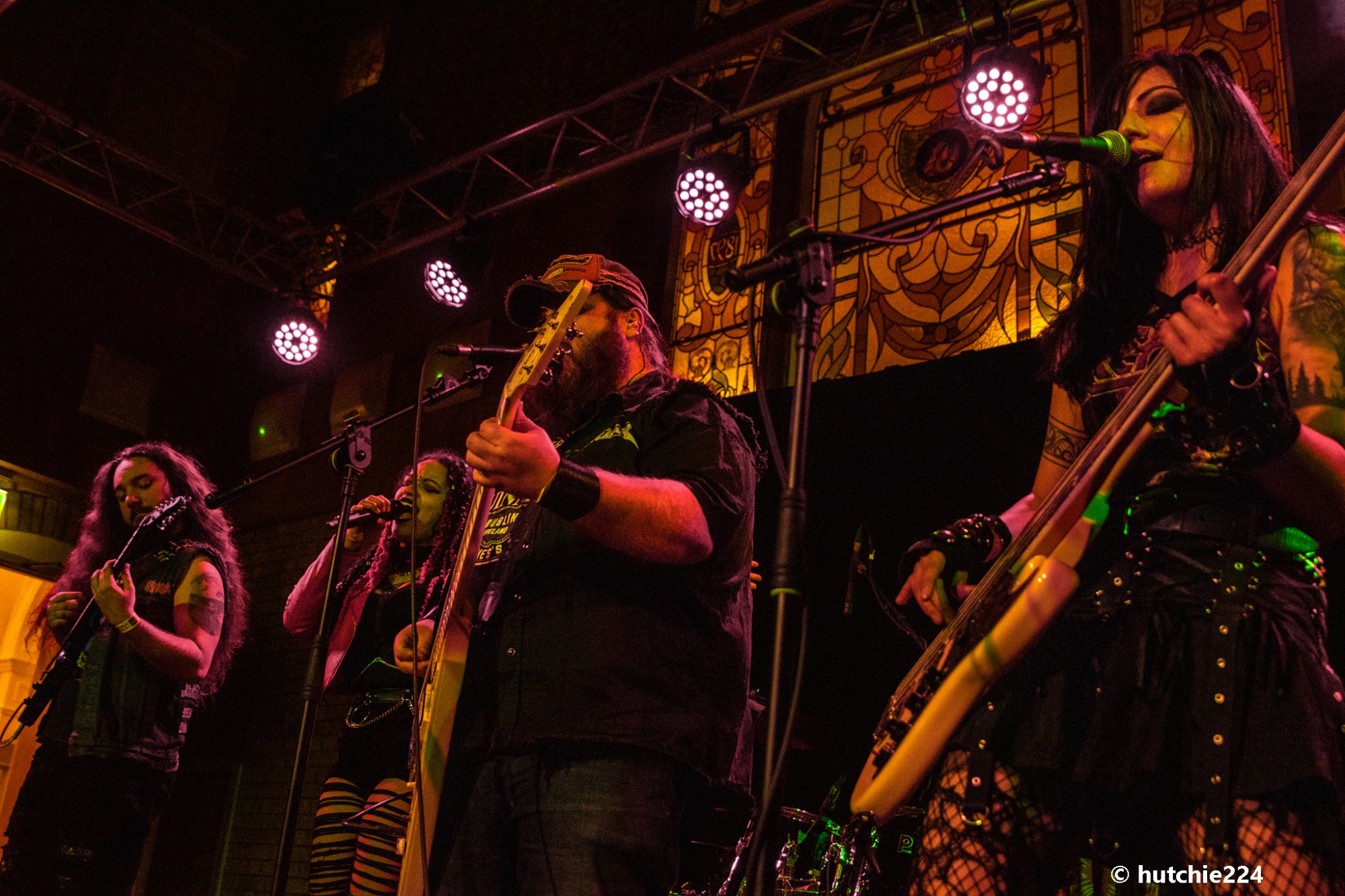 It's to Ceri Davies' credit that after four superb bands, he'd managed to poach a band of the quality of Fury. 2022 has been a massive year for them, with plenty of touring across Europe, as well as the incredible adventures of bassist Becky Baldwin with Mercyful Fate. Mere days after she left the King and co.'s final shows in Mexico, Becky is back on stage with her bandmates in Fury. A totally dedicated musician, she is an inspiration.

And so are Fury, for this is a band who don't do anything but stunning shows, regardless of where they are. A well-paced set provided plenty of opportunity to bang the head, to dance, and to catch the breath at the sheer quality in front of us. The band released their latest album Born to Sin earlier this year and pulled a few songs from it to mix in with some older Fury classics. It's Wales, so we must have the mighty Dragon's Song which prompts a good singalong. We also get the single Rock Lives Within My Soul which the band released in 2021 with Kim Jennett. Now we have Nyah Ifill on backing and lead vocals firmly ensconced within the band, and she brings another dimension.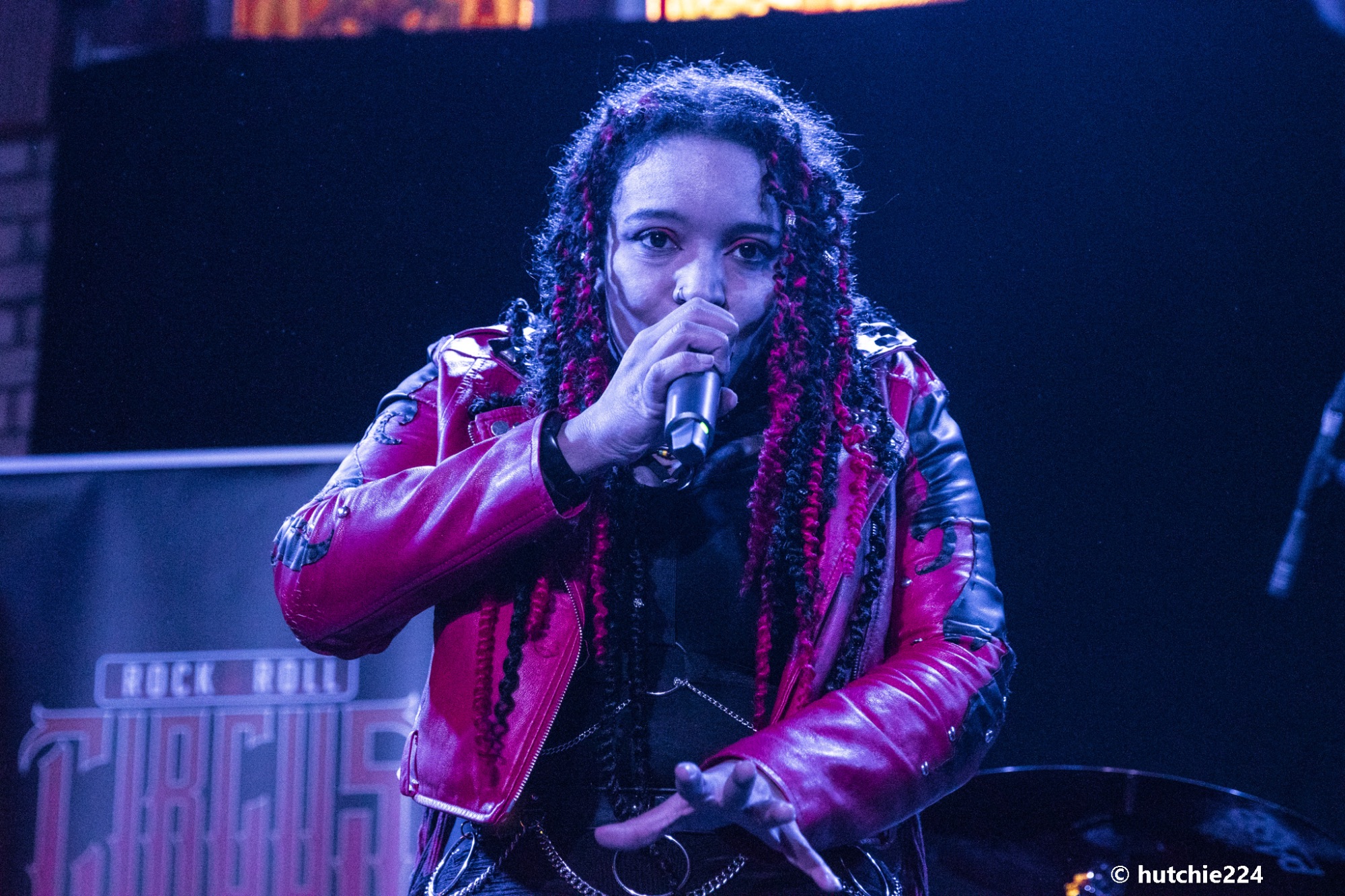 As the hands hit 11, Fury raced over the finish line, with big smiles all round. Is there a band that enjoys playing as much as Fury? I doubt it. They really are a fabulous band and even a slight cock-up on the technicals is handed with ease by frontman Julian Jenkins. If you've never seen them live, now is the time to sort that, for the band are back out on the road in 2023, an early chance to rectify such a failure.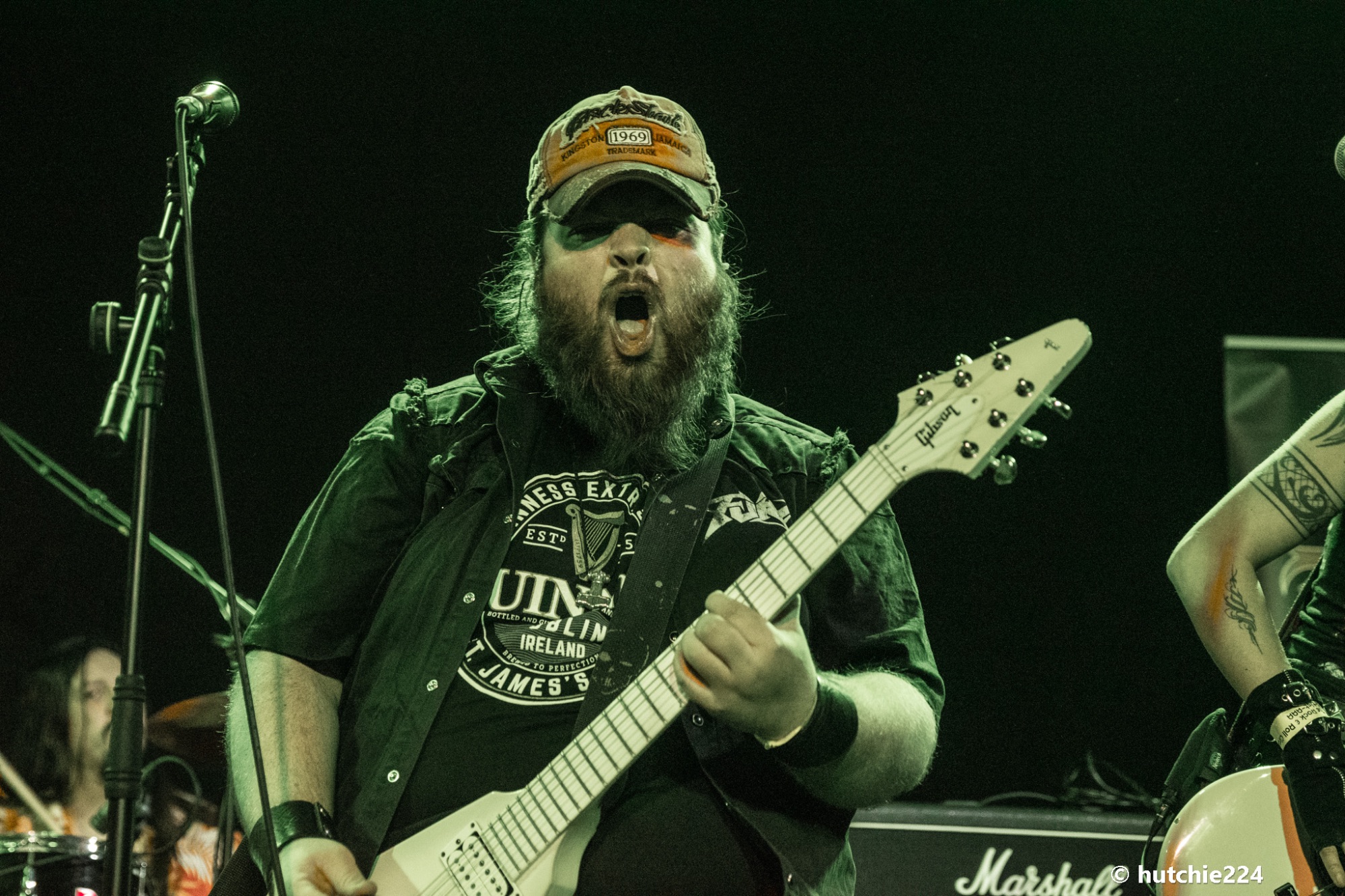 Treading carefully as we leave the Redhouse, negotiating our way around Merthyr's finest hunting for their last beers, all that is left is to reflect on a fine evening which hopefully raised some funds for worthwhile charities. It was an uplifting evening, with five excellent bands and fantastic organisation from start to finish. Grass roots music maybe, but utterly brilliant.