The Rock & Roll Circus Events raises funds for Stepping Stones Appeal at Velindre Cancer Centre Cardiff.

Well I've just about recovered from the weekend at The Rock & Roll Circus Events Charity Xmas Bash. We started to plan this event more than a twelve ago, and after such a cracking line up in year five, this year was always going to be a challenge. With Paul booking the Punk bands for the Friday and myself booking the bands for the Saturday, I think we managed to get some great bands to come to The Dolls House again this year. We had a great night on Friday with some quality Punk rock from Hacksaw, Terminal Rage, Pizzatramp & Kid Klumsy.
On Saturday I have to say, even though I booked the bands, the line up was one of the best I've witnessed in one day. Had to pinch myself to see that it was real. Kicking off with Twister, who set the bar high for the bands following them, but the quality bands kept coming. With local boys Fallen Temples putting on another quality performance, followed by White Raven Down, Witch Tripper, Concrete Kingdoms, New Generation Superstars & Primitai. Finishing off the Saturday night with another quality performance was local boys Everyday Heroes. A band that never disappoint and are always a pleasure to see at our events.
I would like to thank all the bands for agreeing to come and play for us on the weekend. Also I need to thank Andrew, Carl, Craig and all the staff a The Dolls House for all their hard work on the weekend and at all our other events throughout the year. Thanks to our team on the weekend, our sound man Trevor at Lydney Music, my mate Martyn for making sure everyone got where they wanted to go in the minibus & to the legend Chris Badaxe Heath for keeping everything running smoothly between bands.
Most of all I would like to thank everyone that bought tickets & travelled from all over the UK to Abertillery to support our Annual Charity Event and digging deep into their pockets to buy raffle tickets.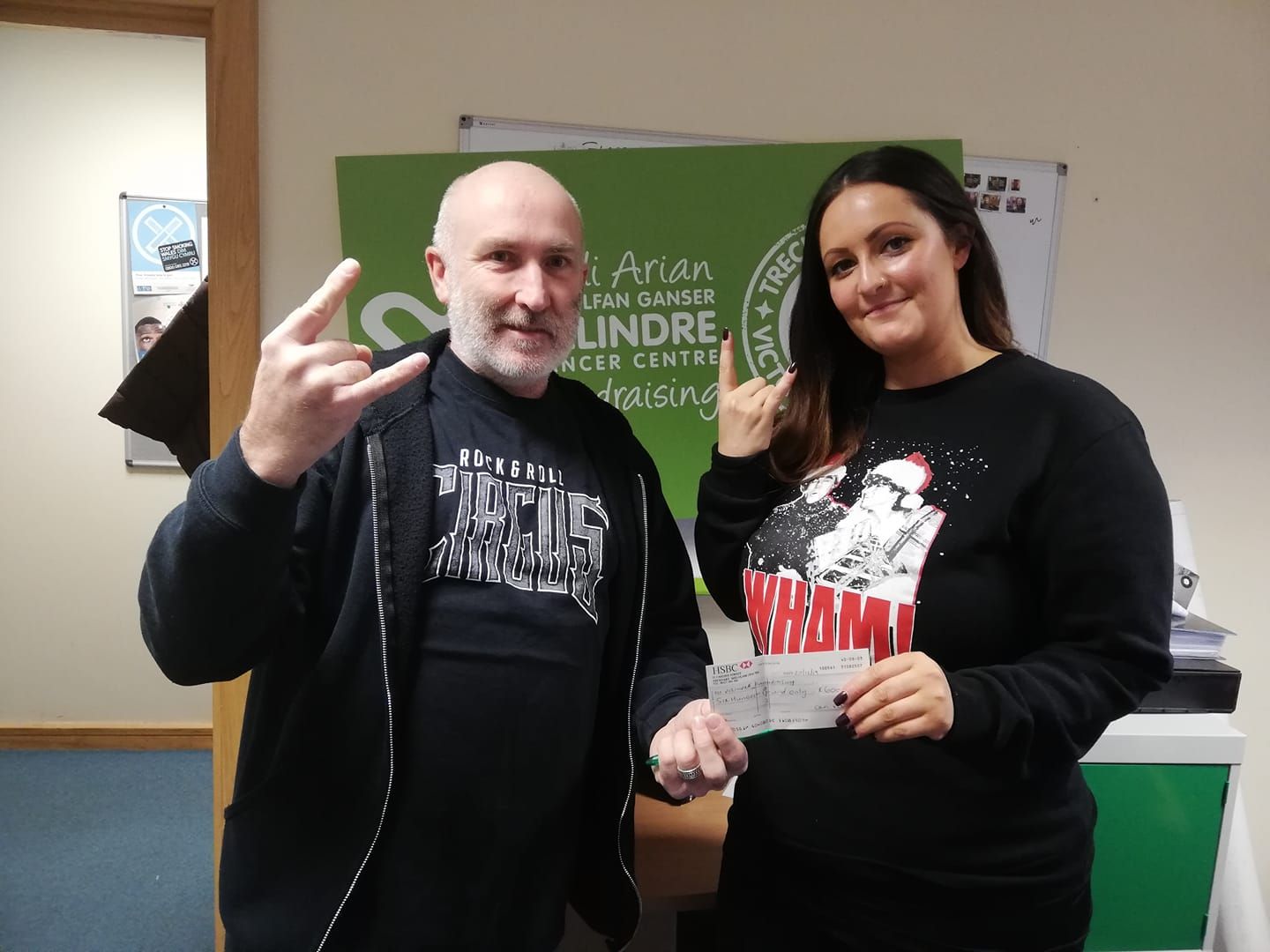 This year we were raising funds for Stepping Stones Appeal at Velindre Cancer Centre Cardiff and I'm pleased to say we managed to raise £600.00 to go to the charity. Bringing our total raised for Stepping Stones Appeal to £4,510.00.
Myself and Paul have been debating weather or not to carry on with the Annual Charity Xmas Bash next year. But with all the bands that contact us wanting to play the Annual Event and the joy we see on the faces of people, who get to see the best bands in the UK coming to Abertillery. We couldn't call it a day, especially as next year will be our 10th Anniversary of putting on events in South Wales. Not ones for hanging around, we announced the first two bands for The Rock & Roll Circus Events Charity Xmas Bash VII.
Bands announced were :- Ryders Creed & Lords Of Ruin.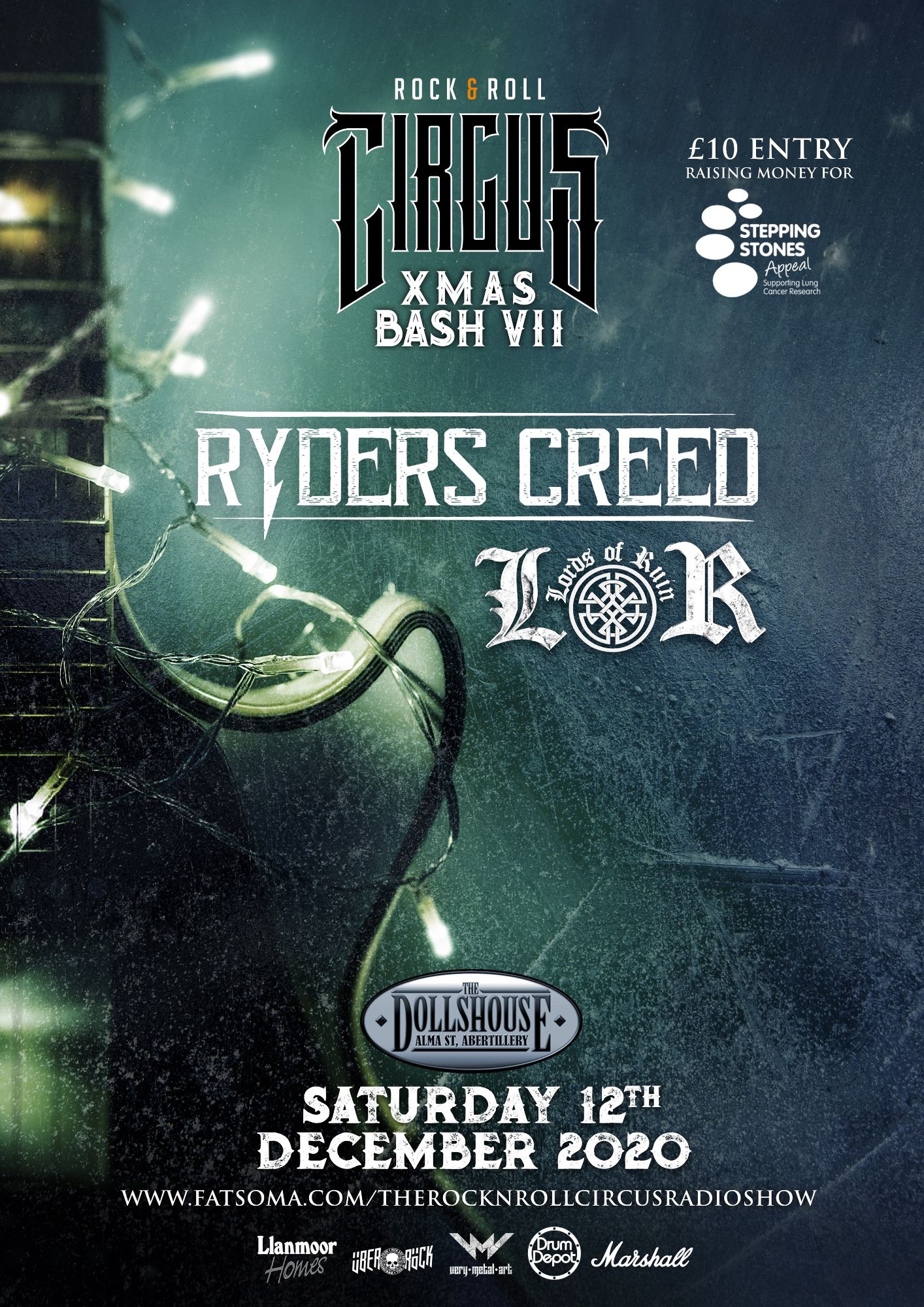 More bands will be announced in January and with the amount of interest from local bands wanting to play next year, we have decided to choose two bands from the Trailblazer event we are running along side Call Of The Wild Festival at The Dolls House Wales on 29th February. Bands playing will be The Philo Beddoe Band, Who Knows Didley?, King Kraken, Eulogy & TREP.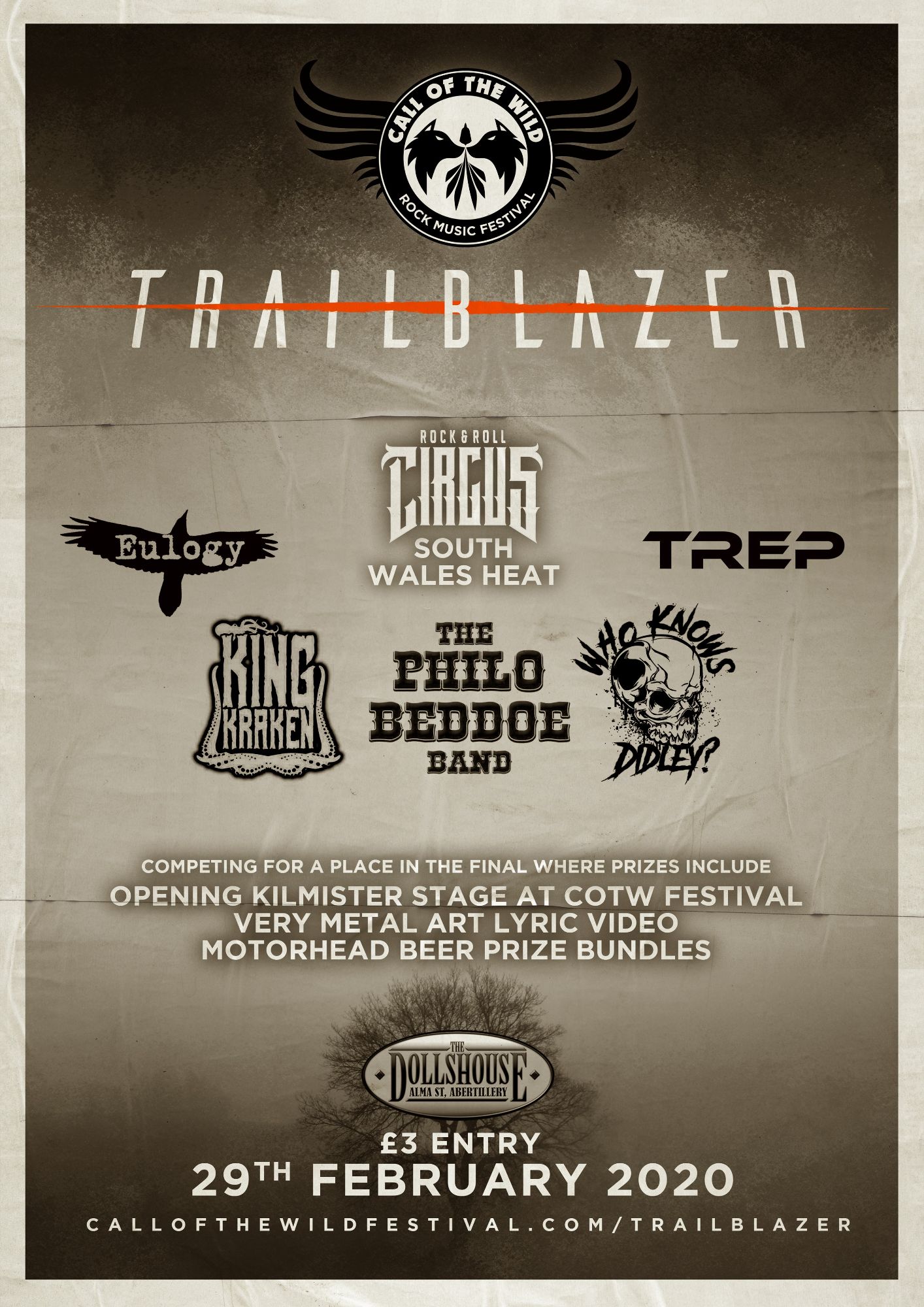 From myself & Paul, I would like to thank The Dolls House, Andy Pilkington at Very Metal Art, Trevor at Lydney Music, Llanmoor Homes, Drum Depot, Chris Badaxe, Martyn Simmonds, Dave Long, Craigy Rees, Blain Hunter, Dean Pratten at signet signs, Uber Rock, Marshal Amps for their continued support.
We would also like to thank all the bands that have played for us in 2019, and all the folk that come to our events for your continued support for The Rock & Roll Circus Events. Because without you, The Rock & Roll Circus Events doesn't work. We hope you have a great Christmas break and we will see you in 2020 for more "Original" Live Music.
Cheers Ceri Davies & Paul Cairns