Jono Moulds checks out the debut album from good friends of The Rock & Roll Circus, Florence Black. 'Weight Of The World', was set for release on September 17th 2021.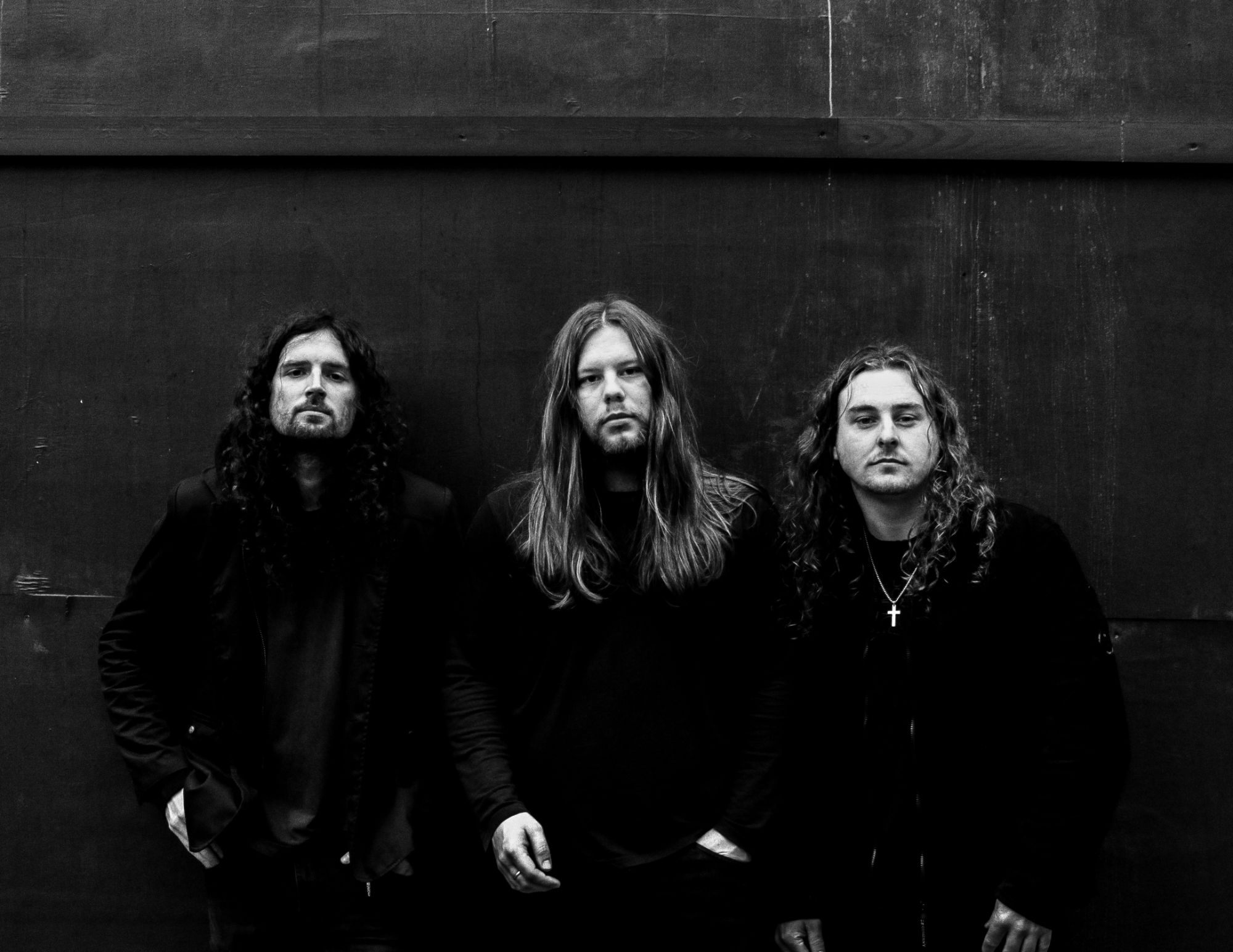 Set for release on September 17th and titled 'Weight of The World', the ten-track beast was laid down in Wales at Long Wave Recording Studio with producer Romesh Dodangoda (Bring Me the Horizon, Motorhead, Sylosis, Holding Absence).

For the uninitiated, Merthyr Tydfil's FLORENCE BLACK are a young band of self-taught, childhood friends: lead vocalist/guitarist Tristan Thomas, bassist/backing vocalist Jordan Evans, and drummer/backing vocalist Perry Davies. The group have released three EPs to date, with previous single 'Bird on A Chain' clinching #1 in the UK iTunes rock chart and amassing over 2.1 million streams to date.

From the dank and dark backdrop of the South Wales valley's, Florence Black open up their new album by immediately taking us back in time, to Southern Africa as 'Zulu' eerily arrives through my wall of sound. A lone guitar kicks the riff off, before a thunderous roll of the snare drum welcomes us all to what's to come. As the title suggests, this tells the bloody tale of the Battle of Rorke's Drift and from the off, the vocal is impressive, and 'rips' through this initial offering with power and force, with some mighty support from Evans and Davies. For me, an awesome slab of classic rock to get things up and running.

'Inside out' is pure aggression right out of the gate, as there is clear and distinct warning that "You took me inside out; I won't stop until the voices stop". Thick riffage is right at the forefront (yet again – BOOM!!), and for me, the song dives between a 'nu-metal' feel, and, in other parts, a more melodic 'Middle Eastern flavour' that cleverly weave and glide over the verses and bridge like some kind of magic carpet.

There's little, to no doubt that 'On the Ropes' lays everything asunder from the first second of its being, leaving little room for surrender, or the taking of any prisoners. This tune is 'high energy' from start to finish, as more high gain RIFFORAMA spills out. Thomas's vocal performance slips between a hot coal chewing, acid drinking demon before morphing into something far less evil/sinister, as we head at speed into the chorus. This doesn't let up from start to finish. Fast, heavy and in your face.

'Sun & Moon' surprisingly, opens up with an almost 'Floydesque' guitar intro, with some distinct chorus laden effect that, for all intents and purposes, sounds like its being played on 'Gilmour's' beloved 'Black' Strat (beautiful tone). In addition to this, the bass line Evans lays down is solid and 'twangy' enough that it's also very reminiscent of 'Pink Floyd - Animal's'. Not to fret though, the mid section is cranked back up, albeit for a short period of time, before quickly returning to that mellow/melancholic sound. There is still enough room in the song for Thomas to wreak havoc (vocally) – Great tune this. My favourite so far. Plenty of nuance throughout.

If there was nuance and mellowness within the previous song, then 'Can you feel it' puts pay to that. This is an out and out thunder-munch of a tune, that lays waste to anything that's put in its path. Plenty of scorching riffs do battle with the vocal rawness (seems like a fair fight – you decide who the winner is). The way that Thomas vehemently conjures up the vocal beggar's serious belief, the chorus reminiscent of 'The Foo's Dave Grohl' in terms of the amount of power he can summon. A top, top track.

'Grove Street' holds further surprises, as the band strip things back a notch, well, for the most part, where sweet licks are accompanied by warm, chord structures (à la 'Extreme – More than Words'??). The song builds into a very catchy and powerful chorus, where yet again, Thomas (I have mentioned him yet?? ) has enough room on this musical canvas to exploit the fullness of his vocal range, without distracting from the subtlety that song's theme holds (a walk down memory lane, perhaps??). We are on a roll now. Awesome.

Gentle, finger-picked guitar introduces 'Black Cat' before the song quickly comes alive, as the opening gambit turns into a thick riff, before desisting into a calmer march during the opening verse (best way to describe the riff is that it has the feel of 'The Scorpions', but with a much higher intensity). Throughout the song, there are fascinating musical and vocal shades within it, which is no more evident than where the vocal comes down almost to a whisper, before the angst in his voice reigns terror once more.

And so, we head into 'The Deep End' where a vicious and prolonged guitar intro punches its way through to the opening verse. There is a nice change of pace as we move through the bridge section, which takes the song down enough so that the chorus comes in strong and raucous. Could see this as an opener. Great way to start a show.

A distant, reverb guitar welcomes in 'So Far Away'. A very laid back, soothing opening is quickly transformed, as the first verse comes to end and the band power through the next. However, the tranquil and restrained vibe soon returns, supported by an interesting and off-beat drum pattern that adds a unique flavour to the track. There are number of clever changes of pace and variation throughout (never leaving the central musical backbone of the song). A top chorus, to boot, this is another one of my instant favourites. Great tune.

And as the curtain falls, we end the album with 'The Light' where huge guitar and drums drive the song from the off. Once again, there are some lovely changes of timing and pace, which shows the skill and musicianship that the band possess. A great way to finish off a batch of songs that the guys should be really proud of.

With 'Weight of The World' we have an album that delivers on a number of fronts. There's variation, power, subtlety and great technical ability, but above all, the songs stand up individually and as a collective. Just when you think you've tagged their style on one track, they'll go and surprise you onanother.

There is no doubt that this album is a serious and strong statement from the boys from Merthyr.

Strong production values put's that extra gloss on each tune, to maximum effect. Check it out!!!!

Review by Jono Moulds
Pre-orders are now available at Florence Black Store, including special signed CD/vinyl and t-shirt bundles, while stocks last.

Before announcing the album, the band shared two early singles to give fans a hint of what's in store - the pile-driving rocker 'Can You Feel It?', with a video directed by While She Sleeps' Aaran McKenzie, and the summery, toe-tapping smash 'Sun & Moon', with a self-made video in the beautiful Welsh countryside local to them. Both tracks blasted straight into the top echelons of the UK iTunes rock chart on release. Such is the ground swell of support for the band, FLORENCE BLACK have already captured Classic Rock's fan-voted Track Of The Week accolade twice for these new singles, and a third time for their Budgie cover.

Check out 'Can You Feel It?' :-

Check out 'Sun & Moon'. :-

Don't miss your chance to see FLORENCE BLACK live in the UK this October with Norwegian stoner punks, Bokassa. Tickets for the following dates are on sale now:
Wed 13th Oct - SOUTHAMPTON Engine Rooms
Thu 14th Oct - MANCHESTER Rebellion
Sat 16th Oct - DUBLIN The Grand Social
Sun 17th Oct - BELFAST Voodoo
Tue 19th Oct - GLASGOW Audio
Wed 20th Oct - WOLVERHAMPTON KK's Steel Mill
Thu 21st Oct - CARDIFF The Globe
Fri 22nd Oct - LONDON Underworld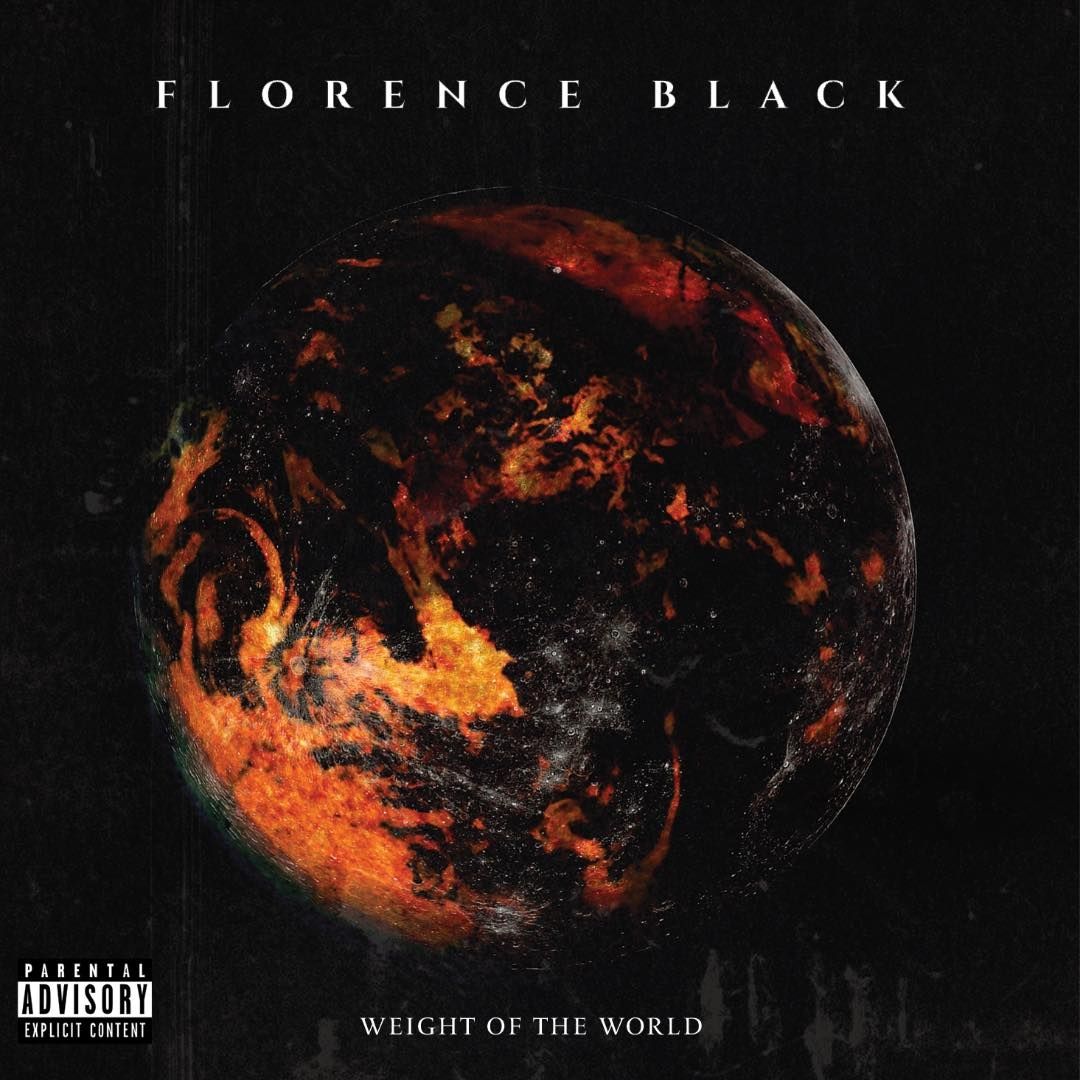 Pre-orders are now available at "Florence Black Store" including special signed CD/vinyl and t-shirt bundles, while stocks last.