Glenn Dene gives us his thoughts on his bowel movements, and on his evening watching Mike Platt and The Noise / Who Knows Didley? @ Jacs, Aberdare. 23/11/19.
The night very nearly didn't happen for me. A nasty bout of diverticulitis and a heavy flow of wastage was nearly enough to put me off driving to Aberdare to catch Mike Platt and The Noise supported by Who Knows Didley. My wife and I were due a 'date night' so with enough wet wipes (Suitable for flushing) and Buscopan. We drove up the tedious, infuriating, s*** house of a road. The Heads of the Valley Bypass.

We popped to Tesco on the way in to get some cash and then parked in the Town Centre. I always thought that Aberdare would be #rough #thenewgurnos #everyonescarryingknivesevenyournan but, it wasn't. It reminded me of Blackwood, but when Blackwood was lively, and the shops were open. Sure there was the odd 'Boy Racer' in Aberdare, but there wasn't a human s*** outside of the kebab shop (I have witnessed such a monstrosity).

My wife and I took the short leisurely walk to 'Jacs' the venue for tonight's musical enjoyment. On the way, we ran into a sweet couple who knew Mike Platt (The Voice contestant) "Yeah, I played guitar with him in a shed, and we stayed there. I always said he's wasted talent and now look at him!" The lady with him said that she did the Welsh X factor with Platt. As I said, a nice couple and they weren't carrying blades. Which is always a bonus.

We were kindly given free entry into the venue because we were there as photographers, and of course, reviewing the gig. First impressions, it was never going to be Wembley Arena, but I remember feeling pretty impressed. My only issue was the metal bar across the front of the stage. It was an eyesore. For five minutes, I found it irritating to the point that I wanted to start a campaign on social media to get it removed. I calmed down after realising that it shouldn't bother me that much, and I was probably feeling a tad irritable from the abdominal pain and watery stools. The venue is located on Wind Street, and this meant that my wife had no shortage of jokes regarding my bowel issues.

'Jacs' was recently announced as 'Live Entertainment Venue of the Year' at the Welsh Hospitality Awards. And it's easy to understand why. Even before any of the music started, the audience was welcoming. There wasn't that huge wait at the bar while trying to grab my archers and lemonade and while having a slash, you sensed that you could 'Cross Swords' with any bloke there and they wouldn't have minded.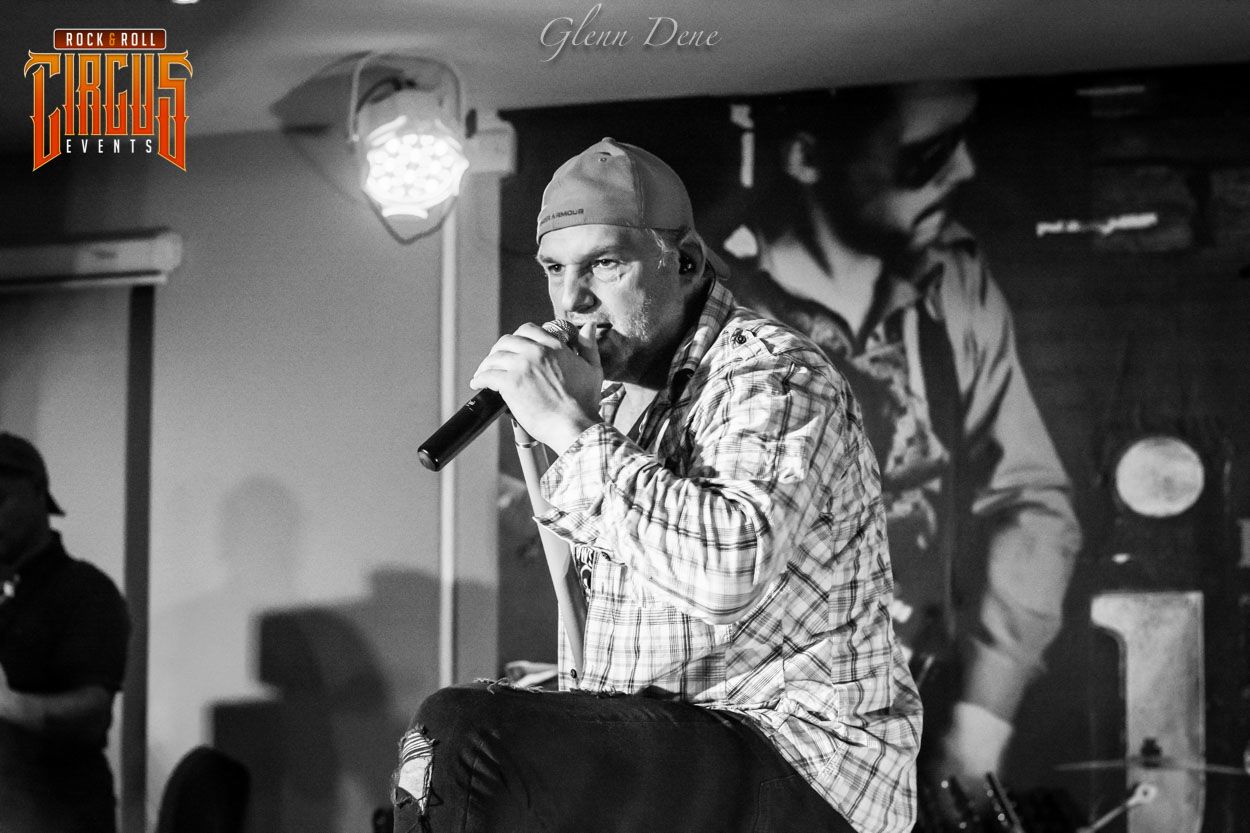 The venue was becoming busier. Supporting act 'Who Knows Didley' were up. The lead singer Paul Matthews wasn't wearing any socks or shoes. While I dreaded the thought at what would be on his feet after being on the stage for forty-five minutes, I struggle to recall any lead singer in rock history to go bare-foot during a gig continuously. Matthews had a presence about him. He came across as a good bloke except when he brought his sweaty feet over at the end of the slot and redressed them with his socks and shoes. 'Who Knows Didley' love what they do.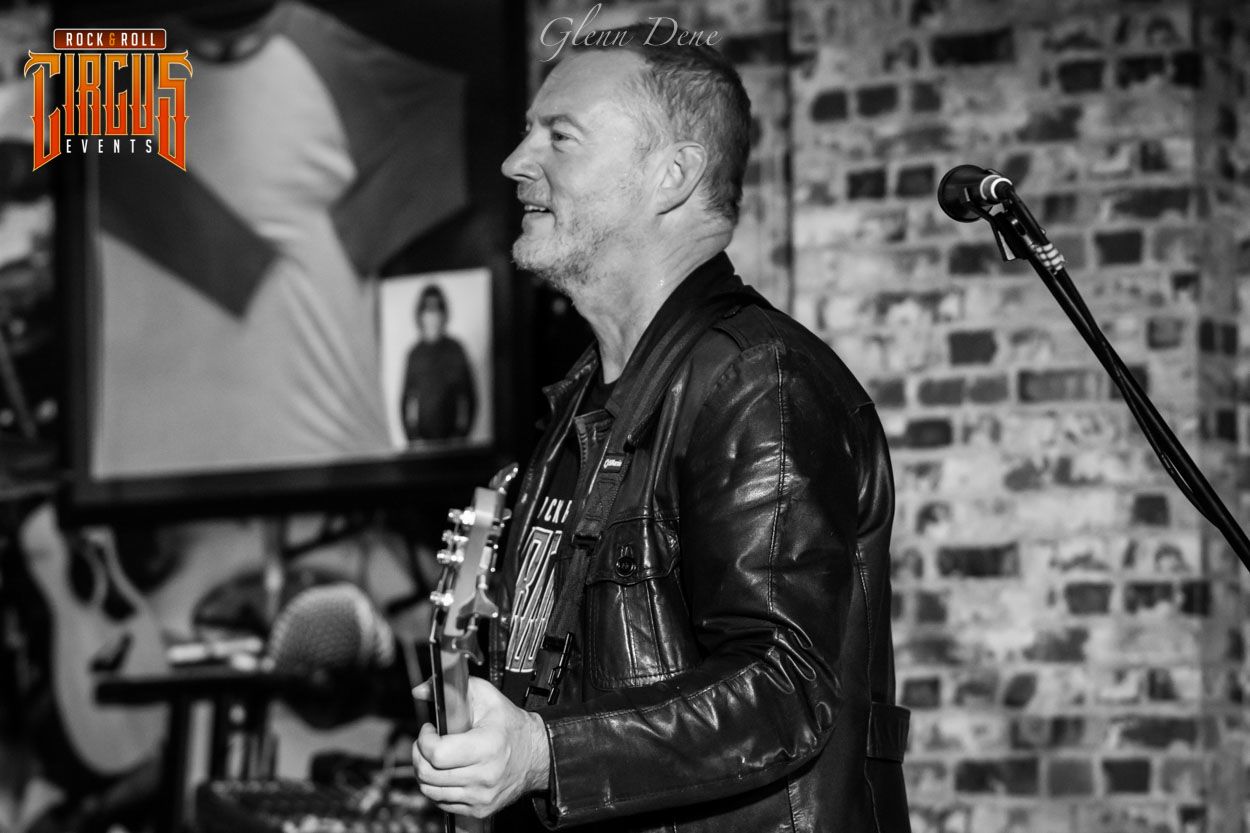 Bassist Glyn Mason had the face of pure pleasure, in some ways like a man that had found some sweet, sweet relief. Like all the musicians in 'Jacs,' they all have day jobs and other priorities, but this is their moment to blow off steam and entertain.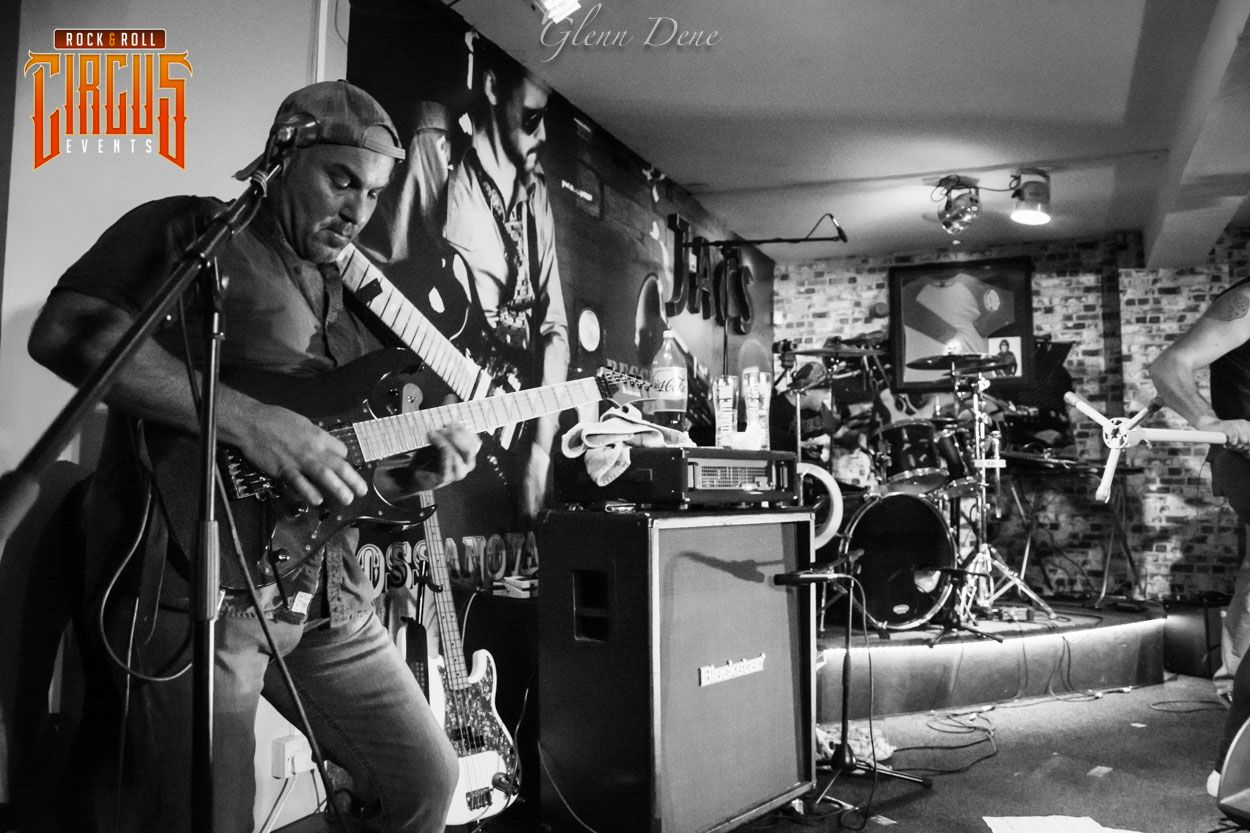 There's no doubting their commitment and talent, the next night the band would be travelling to Bridgewater to support Aussie outfit 'ABLAZE' and then to Doncaster to support them again.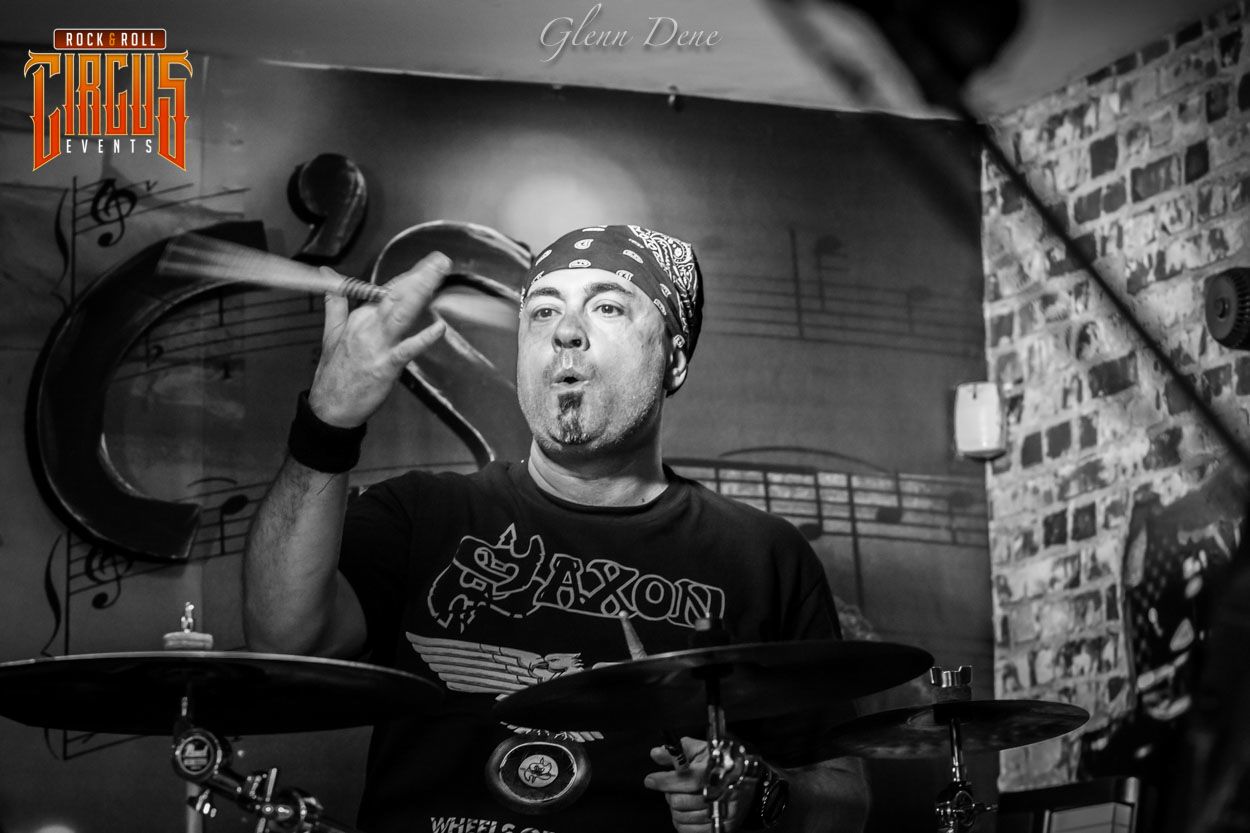 Their website says " Who Knows Didley are a South Wales based, four-piece rock band who have blended the ingredients of a hard-hitting rhythm section with busy guitar and vocal melodies, topped with punching vocal harmonies, to create a hard rock cocktail of sound...somewhat reminiscent of the 80's and 90's but modernised and adapted to still punch above its weight today." It's hard to disagree. You can keep updated via their website (link at the end of the article) The perfect band to get the audience tapping their feet and nodding their heads before Mike Platt and The Noise.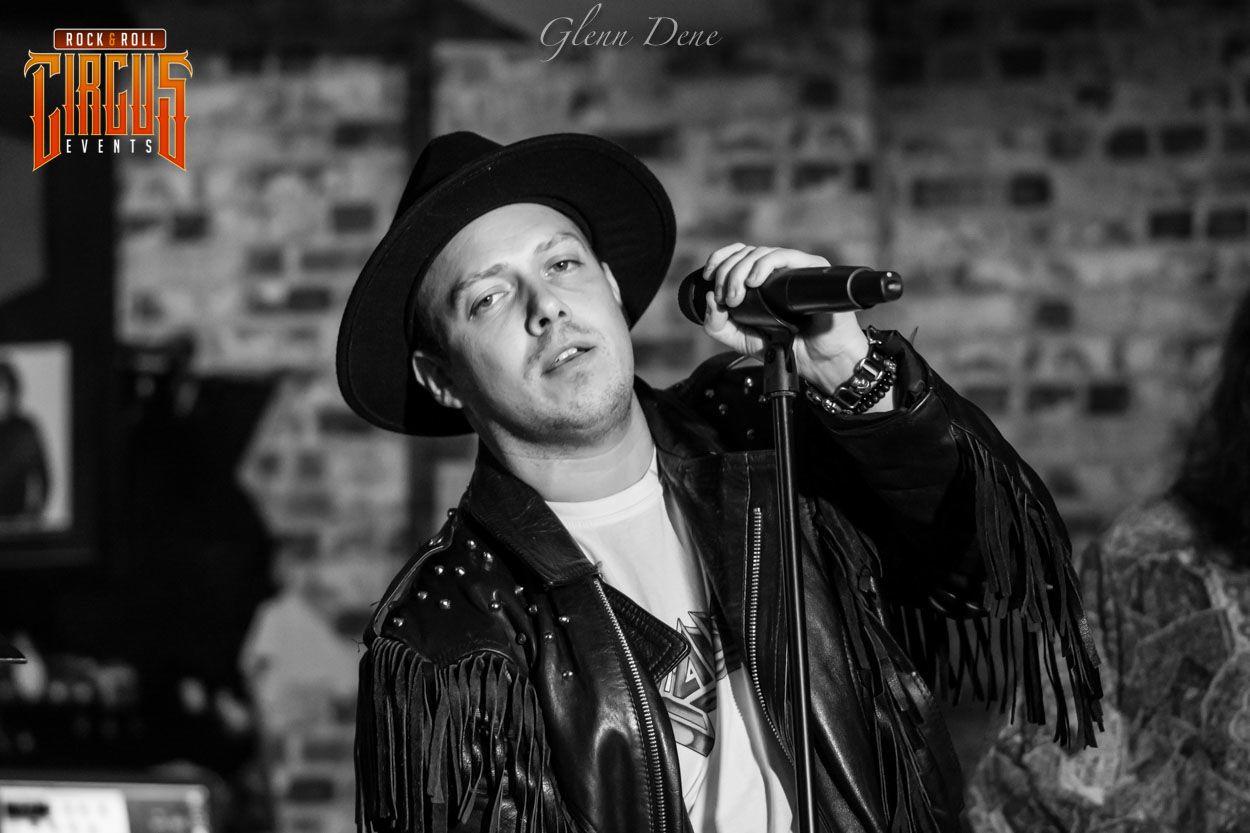 Like dangling a doughnut in front of a fat man on a treadmill, Mike Platt treated us to a preview of his band 'Raider' that we should see a lot more of in 2020. 'Changes' is available on Apple music (link at the bottom of the article) and thats the song they chose to showcase, and you can see why. It's catchy, from the opening riff, I was hooked. Like 'Who Knows Didley', they were tight and exciting. 'Raider' clearly has the image, and only after one song, you could see the energy they brought with them. For four minutes, Bassist John Connor battered his bass guitar like a madman full of Haribo and Monster Energy drinks. Posing for various photographs and I was a massive fan of his hat before he hit the stage. That was a lovely four minutes (You wouldn't believe how many times I've heard that). And it was on to the main show.

There's nothing better than a cover band and a few pints. When they play the classics, the real crowd pleasers, it's special. After three songs or so, I put the camera down and enjoyed the show. Platt is a real showman, with a cheeky grin. At times you wanted to set fire to your shed just to have him come round and put it out (He's a fireman by trade). The musicians backing Platt are talented in their own right and played excellently. I didn't feel the chemistry that I did with the other bands, nor the image. But, they certainly entertained. The atmosphere, at this point, was incredible. A close to a sell-out crowd of 200 sang along and danced like their lives depended on it, and Platt even serenaded a couple of newlyweds, treating them to a re-run of their first dance. This was a great moment for them to cherish. The metal bar at the front of the stage seemed to come in useful when Platt went walkies, only balancing himself by placing his hands on the roof. A slightly older member of the audience, I say slightly, he looked around 85 years old said: "Get down, son, you'll break your face." I'll level with you, before tonight, I had no idea who Mike Platt was. I suppose the biggest compliment I can pay him is that he has one of the best vocals I've heard. I used to think shows like 'X Factor' and 'The Voice' was a pile of old sh**e. But, seeing Platt's audition on 'The Voice' with his family backstage touched my heart and if it wasn't for the show, perhaps, we wouldn't know him at all? It gave him the exposure required and people started to take notice. Sometime's you just need that opportunity and 'The Voice' certainly gave him that.

Elvis said, "Rock and roll music. If you like it, if you feel it, you can't help but move to it. That's what happens to me. I can't help it." Neither can I Mr. Presley. But, I move like an orangutan on cocaine — either way, it was fun.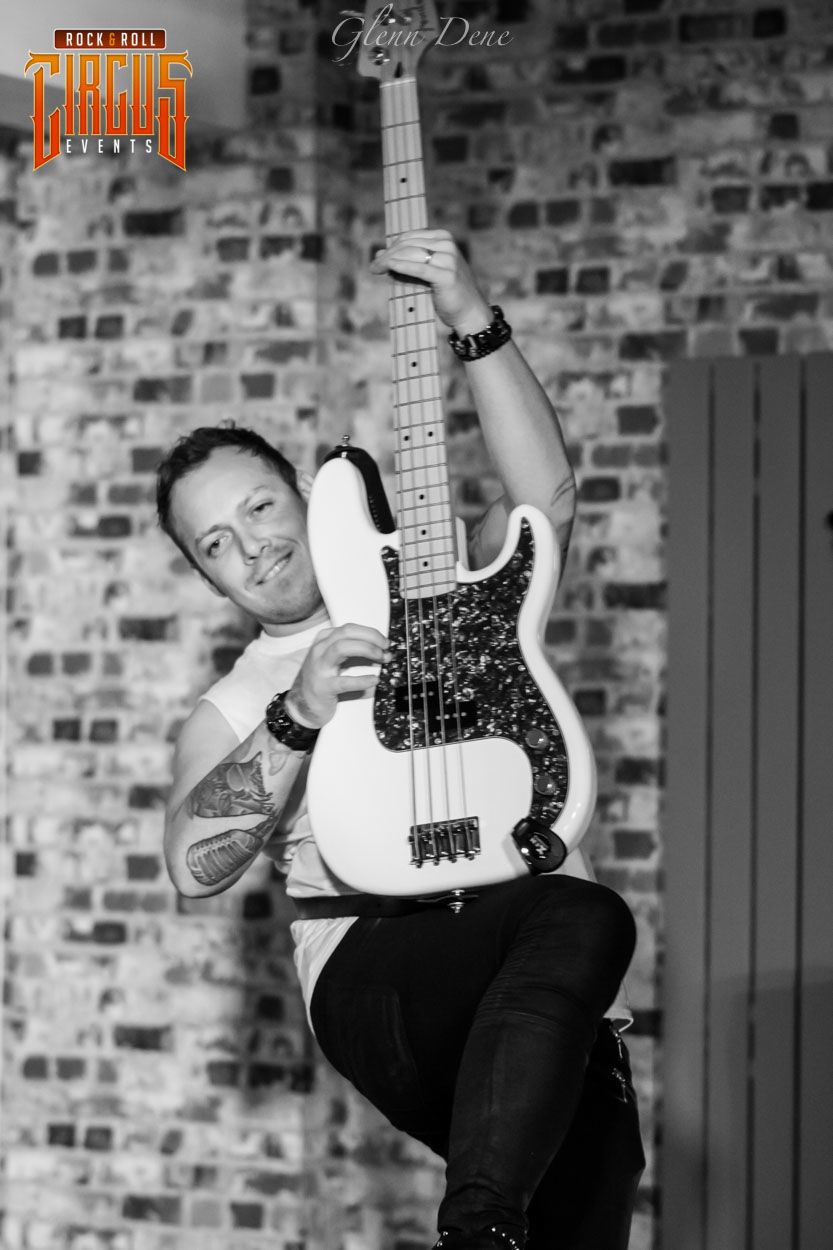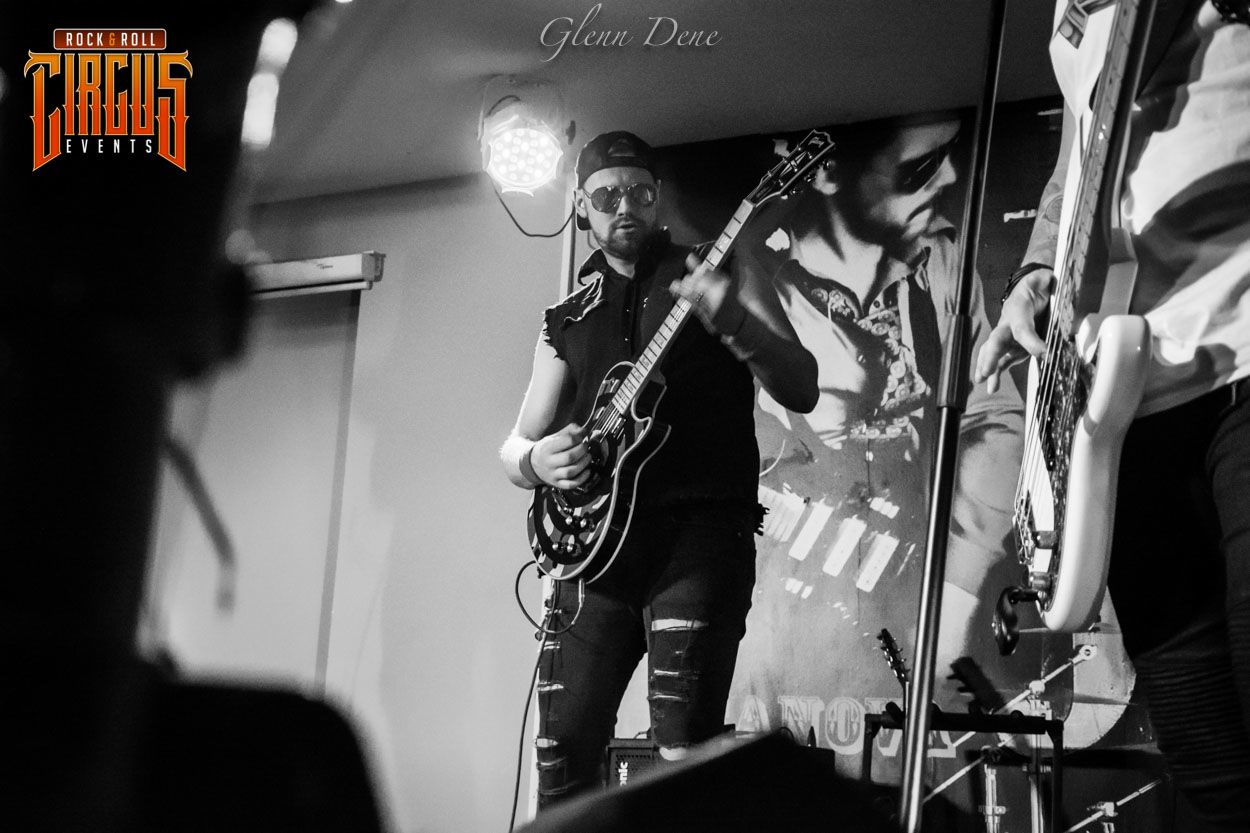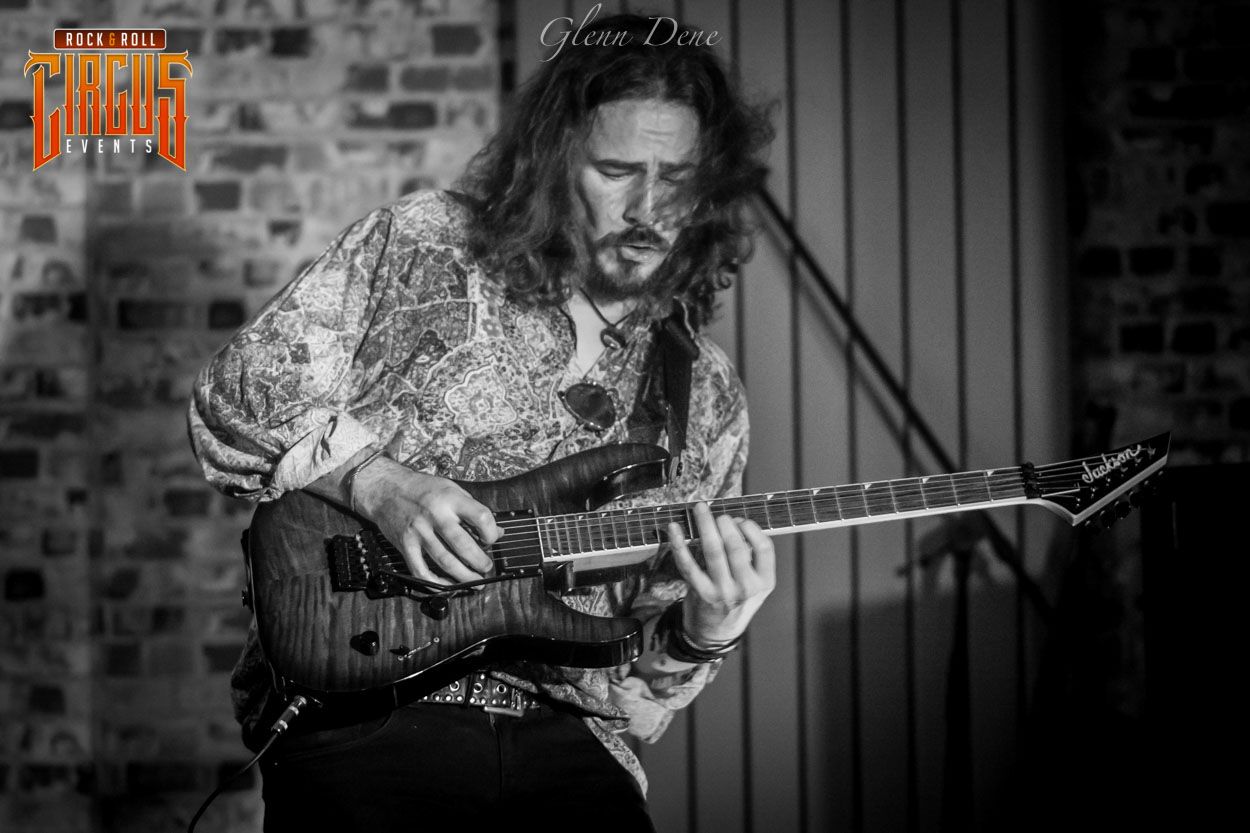 Wife and I decided to leave a little earlier to grab a take away before we drove back home. I believe the establishment goes by the name of 'Grill" It had a 5* rating, so that was good enough for me. I was that hungry; I would've eaten spag bol that had been kept warm under a clinically obese, grannies skin folds. "Margarita pizza, please, my good man and a cheeseburger for the wife," I said.

Our order arrived. "Here you go, try some of our chicken wings for free!" The man said. Try 'Grill' in Aberdare. The food is awesome. He technically paid me in chicken wings for that. We ate our takeaway in the car like we were hiding from the peasants in the middle ages. I took a risk with getting food, and it backfired. Literally. 15 minutes later I found myself in Tesco using their excellent toilet facilities while my wife purchases chocolate (3 for the price of 2).

We headed home. And today, I feel somewhat human again.

Moments of the night;
*Witnessing a member of a band being escorted out by his fiancee. I won't name any names, but it rhymes with Bohn Konnor of the 'Waiders.'
*A lady passed out in the toilets while the wife was in the cubical next door. "Her feet were like the wicked witch when the house fell on her." She said. I sincerely hope that she has recovered.
*All the bands. I have so much admiration for anyone who can get on stage.
*Witnessing my first frontman to go sock and shoeless (Who Knows Didley)
*Free chicken wings.
*Aldi's toilet wipes and Buscopan. For giving me the freedom to take care of my business easily and effectively while remaining confident.
*'Jacs' As a venue, you can't get much better. Big thumbs up to them and all involved in what was an enjoyable date night. I couldn't imagine another venue in the valleys with an atmosphere on par with this. It has something for everyone.

I look forward to returning soon!

Glenn Dene
Rock and Roll Circus

LINKS;
Raider : Facebook
Single : 'Changes' by Raider


Who Knows Didley? : Website

Jacs Music Venue : Facebook
Review & Photos by Glenn Dene. (If you wish to use any of the photos contact The Rock & Roll Circus)