Jono Moulds checks out the new SKAM release for The Rock & Roll Circus. The new EP "Venous" comes out on the 1st October, out on X-Ray Records.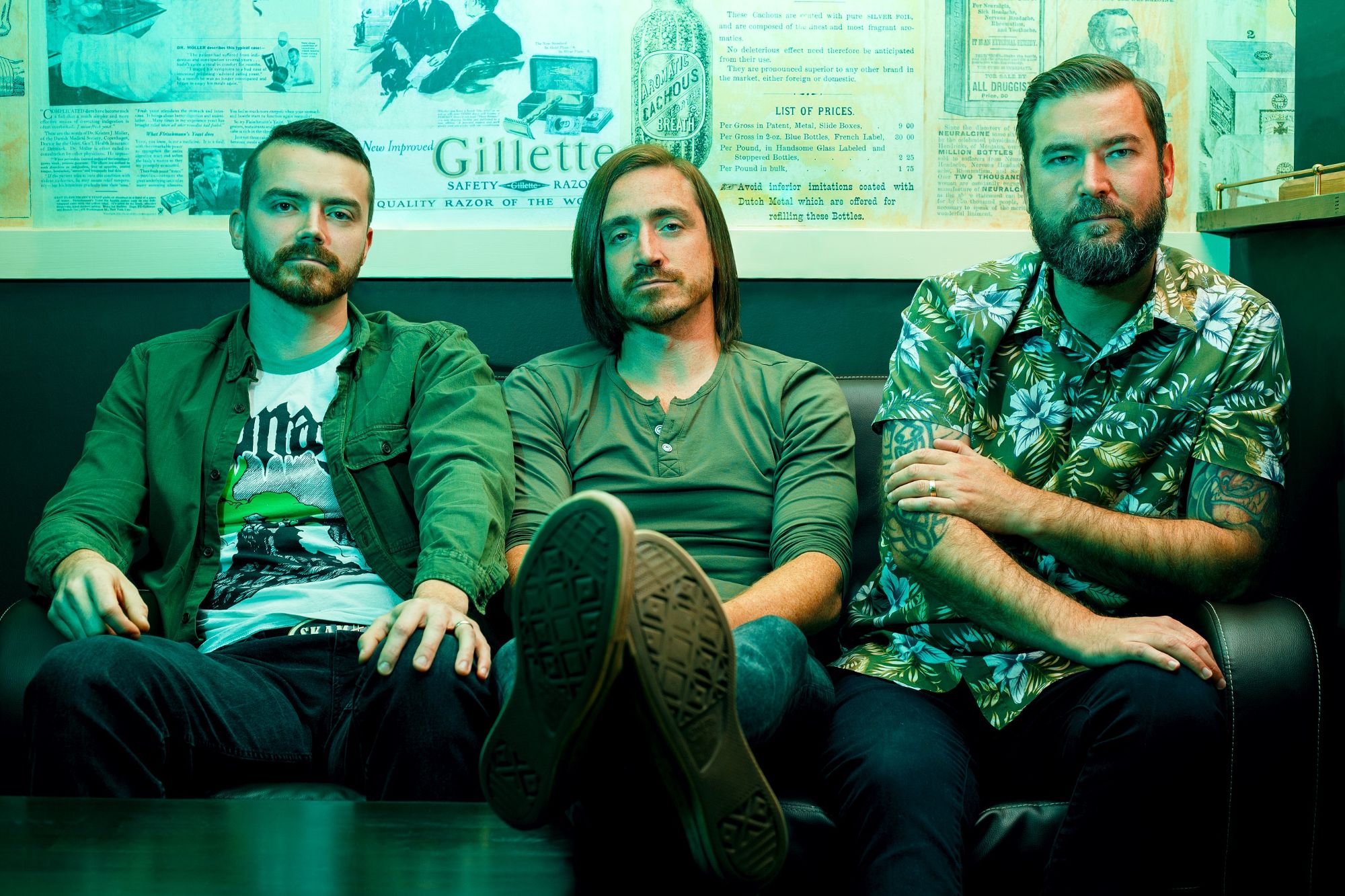 Formed in 2011, SKAM are a hard rock power trio band from the middle of England. They have a reputation for delivering no nonsense, gutsy, classic sounding British rock music.

Over the last 9 years, the band have worked tirelessly to build a solid following in the UK.

To date, SKAM have independently released 3 albums, It's Come to This (2011), Peacemaker (2014) and The Amazing Memoirs of Geoffrey Goddard (2017). With these releases, they established
themselves as a live force to be reckoned with. The band have hit the road with The Answer, Airbourne, Skindred, The Quireboys, and GUN, to name just a few formidable live acts.

The vision was to release 2 separate EPs rather than a full studio album. This approach means the band were able to spread out their releases over a year rather that in one hit. 'Venous' is the second part of a 2 EP collection and completes this vision that the band had.
And so, here we have SKAM's 'Venous' EP. 6 new tracks that, the first of which, 'Circles' crashes in with a battle of guitars, as the riffs play off against each other, bouncing across from speaker to speaker, before the song and band explode into life, driving into and through the opening verse. The first quick point of reference is the quality and skill of Neal Hill's drumming, which is varied, high in technique and strong. A real identity marker is laid down here. Hill is ably backed up by his rhythm partner in crime Gilmore, who is on point and covers superbly as and when the guitar breaks out on its own.

This is an extremely well-constructed tune, that has some very clever changes of pattern and dimension throughout, but never deviating too far away from its core. Ultimately, it's a superb
opening track that is a guitar fuelled, drum punishing opening tune that certainly hits all the right spots.

'Fade Out' certainly has no intention of 'fading in', as we are already well into the song almost before its starts, as Hill sings 'Fat cats and filthy rats' within the opening second of the tune. Also, any song that can lyrically use 'top hats and bureaucrats', deserves a special mention. The bridge is well designed and sets up the catchy chorus to a tee. There is also an interesting mid-section, where the solo gives way to a 'jungle' style rhythm vibe, which has a distinct change of direction to it, until we head back into the chorus. The song is a straight up rocker, full to the brim with all the right stuff and uncompromising.

Rasping bass guitar lines gives leave to the introduction of 'I'm Not the Only One' which is built around a direct and fundamental opening verse, where the guitar chugs away in the background, giving plenty of room for the vocal to come to the fore. Speaking of vocal, there is some great support vocal during the chorus. Again, the band 'mix things up' post bridge, where they play out another verse, but in a different, unique style that adds some great value to the song, that is of course, until they 'crank' things up once more before the end crescendo.

The mood and pace drop down as we consider the 'Deadliest Sin'. Drums are the first to arrive on the scene (which, for me, have a Bonham 'When the Levee Breaks' pattern/feel about them) as they are soon joined in by some chord laden acoustic guitar. This song certainly has a completely different
flavour to it (mellow and laid back for most part), well, the opening gambit, at least. Inevitably, the song does 'pick up' mid-section, where there is a great guitar break (neck pick-up
position perchance? Lovely, bluesy tone to it). There is both a commercial and grungy edge to the track, which blends out together really well. An excellent song. Also, love the way the drums lead the song out to its conclusion.

Clean, tremolo guitar backs up the opening vocal for 'I Didn't know' that is of course, until a brilliant, 'drop D' riff-fest takes over full control. Verses are covered in the glorious thick, treacle sounding guitar, while drums and bass are holding everything together like a 4-foot-deep concrete wall foundation. Lead guitar swoops in, heavy on the Wah, in parts, but in saying that, it doesn't half sit so well within the confines of the tune.

And to complete this 6-track EP we have 'The Cure'. A poignant and emotional song, written as a dedication to Steve and Neal's Mum, who sadly passed away late last year. Specifically, honing in onthe lyrics, there are obvious, personal experiences penned within it, however, there is more to it that that, as the song leans positively on everyone's hope that this disease is eliminated sooner rather than later. Outside of the extremely important message it sends, the song itself (musically) is Hard, Heavy and Rocks!!!, but this tune is so much more than a top rock song, it is all about the message it's putting across and is a fitting end the 'Venous' EP release.

So, there we have it. A mighty, 6 track EP, that showcases the bands 'Rock' skills and ability perfectly. The playing is to a top-level standard and the sound that has been produced makes this
three-piece, well, not like any normal three-piece. Guitars fill each track effortlessly, while drums thunder in perfect time with the resonant bass.

A well-crafted set of tunes that will have any rock fan nodding (nodding?? or headbanging??) with immediate approval and leaving them with a hunger to seek out their other work. I for one, will certainly be on the look out for more. Great stuff.

Review by Jono Moulds
Pre Order 'Venous' CD HERE
Pre-Save/Pre-Order 'Venous' HERE

SKAM are a three-piece, hard rock band based in Leicester, UK.
Steve Hill (guitar/vocals)
Matt Gilmore (bass/backing vocals)
Neal Hill (drums/backing vocals)
Links to SKAM :-
SKAM Shop
Facebook
Website
Twitter
Instagram

SKAM release their new single and video 'Deadliest Sin', out now on X-Ray Records, new EP 'Venous' released on 1st October.